Indian Cryptocurrency Regulations Likely to Materialize in December 2018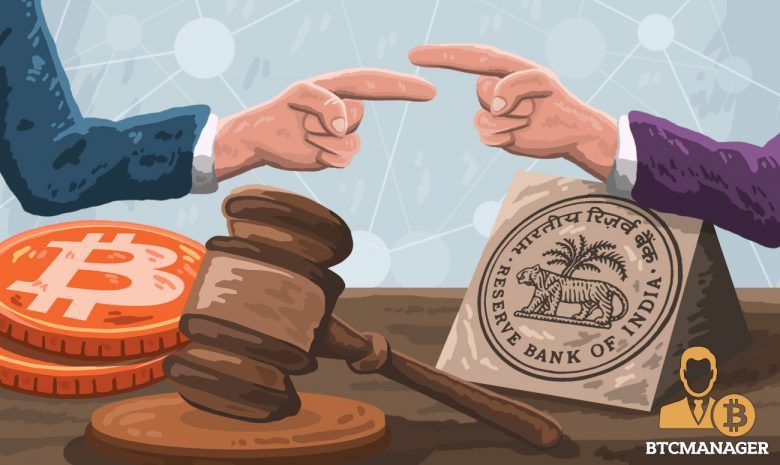 While the Indian Government has plans to adopt blockchain technology, the much-awaited Indian cryptocurrency regulations will take place later in 2018. It is also important to note that the finance ministry panel is evaluating the proposal to consider blockchain and cryptocurrencies separately.
Taking Time to Accept Cryptocurrency
The Indian Government under Narendra Modi has shown their interest to adopt blockchain technology, but the treatment of distributed ledger technologies (DLT) separately from crypto is still not precise. The Subhash Chandra Garg Committee set up in December 2017, was asked to submit a proposal to this effect in July 2018. However, the proposal hasn't been submitted due to the complexities involved.
"There are lots of issues that need understanding and lots of studying needs to be done," an anonymous official added.
The panel is of the view that the proposed regulations will likely to affect the independent use of blockchain. The anonymous official of the panel explained:
"Blockchain is an interesting thing. We want to milk it effectively for financial transactions. So, all officials are trying hard to understand how to separately use blockchain, without cryptocurrency, and understanding a new software takes time."
The Crypto Journey Has Been Tough
Earlier in April 2018, the RBI banned the regulated financial institutions to stop all its services to companies and individual dealing with cryptocurrencies. The decision was made based on the fact that cryptocurrencies are exposed to an enormous amount of risk.
This ban severely affected the functioning of the Indian crypto market in the country, and the market slumped as a result.
In the interim, representatives of the crypto community have met up with government officials to understand the matter more closely. The team stated that a public blockchain needs to have a token and it cannot have it by excluding cryptocurrency from mainstream culture.
The co-founder of Coindelta, a cryptocurrency exchange operating in Pune, Shubham Yadav commented that:
"If a common man is involved in a blockchain that can be used to mine or validate a particular transaction then it takes resources. The investors are then incentivized by paying in cryptocurrencies, so if these digital coins are removed from the equation, then it doesn't make sense."
Present Scenario
Good news is that government has no plans to ban cryptocurrencies outright as the Garg Committee has highly recommended adopting the infrastructure backing most digital assets. They are currently reviewing the possibility of considering cryptocurrency as a commodity, much like what has been established in the U.S. in March 2018.
However, the RBI decision to corner the cryptocurrency industry is still a significant roadblock. The RBI had instructed all financial institutions to cut their ties with crypto exchanges until further advice. Exchanges have challenged the RBI in Supreme Court and are also awaiting the final hearing by the Supreme Court on September 11, 2018.