India's Crypto Ban May Extend to IPO Promoters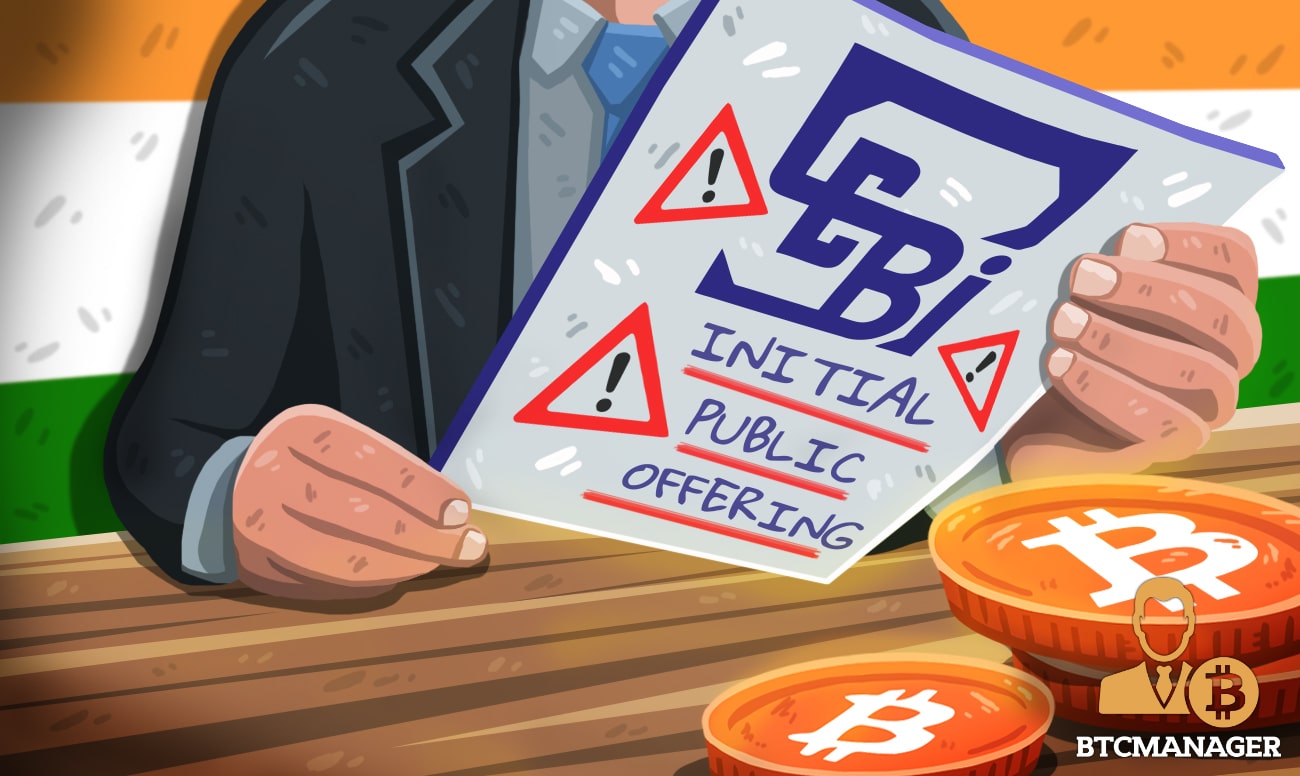 The extent of the anti-crypto sentiment in India seems to be deepening with initial public offerings (IPO) participants like promoters, investment banks, and lawyers likely to be barred from holding or investing in cryptocurrencies. Meanwhile, the threat of a blanket virtual currency ban continues to loom over one of the largest digital currency markets in the world.
SEBI May Ban IPO Promoters from Owning Cryptos
According to a report by the Economic Times on Monday (Feb. 22, 2021), IPO promoters in India who own cryptocurrencies may soon be prohibited from participating in public sales. While the Securities and Exchange Board of India (SEBI) has yet to issue any official communique in that regard, IPO stakeholders who spoke to ET say the securities regulator is already communicating its plans to investment bankers, securities lawyers, and other IPO participants.
For SEBI, the reason for the move is reportedly due to the fact that the securities regulator is not in favor of funds from IPO being moved into cryptocurrency investment positions. According to the ET report, SEBI does not want IPO participants to hold assets that could be deemed illegal in the country.
Commenting on the planned move to prohibit IPO promoters from crypto involvement, Mahesh Singhi, managing director of Singhi Advisors — an investment banking firm — remarked:
"In most situations currently, the money raised through IPO or even through other routes would come in the hands of promoters and investors, giving substantial liquidity in their hands and there is a fear that this could be used for speculation. The regulator had been giving indirect messages on this and in certain cases even other investors are cautious when it comes to promoters holding crypto assets, as these could be banned in India."
Indeed, as previously reported by BTCManager, India is reportedly close to a blanket crypto ban with cryptocurrency holders to be given a grace period to sell-off their virtual currency assets. Earlier in February, the Indian government revealed that it was considering fast-tracking the controversial crypto bill via an ordinance process executive order.
Meanwhile, some IPO promoters are already pre-empting the crypto ban by issuing affidavits stating that they will sell their cryptocurrency holdings if the government follows through with the virtual currency ban. Apart from the threat of a blanket crypto ban, the country's finance ministry also proposed a Bitcoin tax law back in December 2020.