Influencer Marketing Grows Up and Goes Global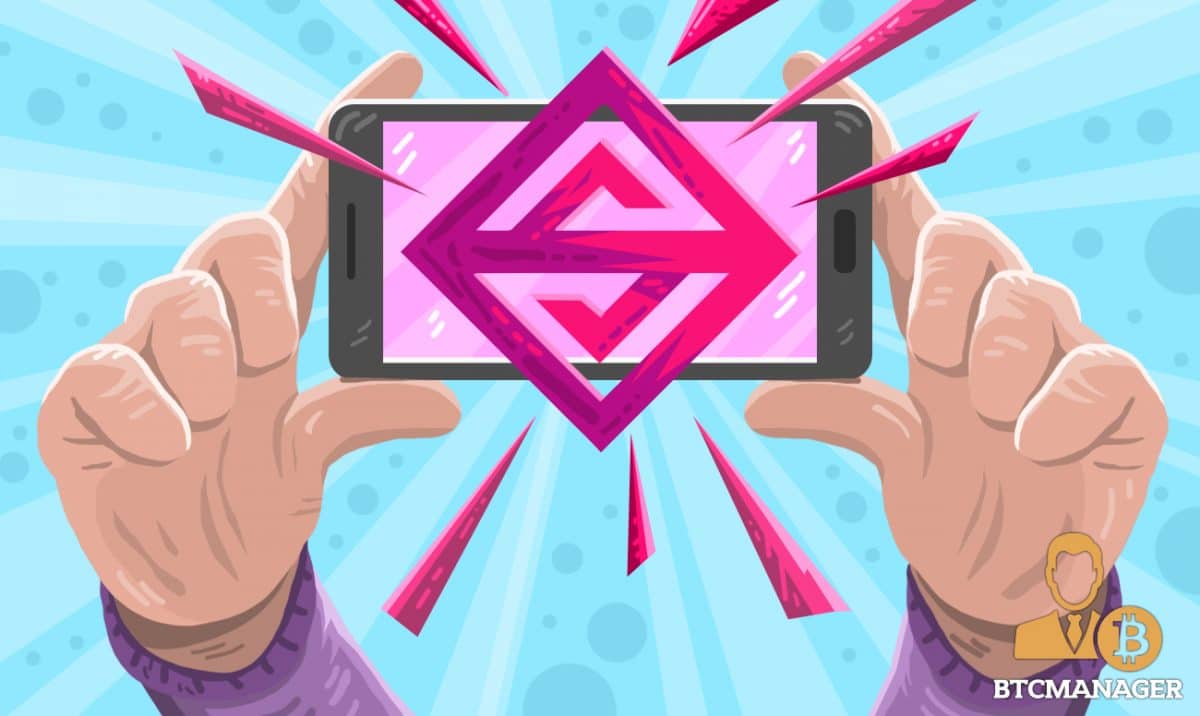 Dmitry Shyshov is proud of his team. The CEO of SocialMedia.Market, a decentralized platform that uses blockchain technology to help bring advertisers and influencers together and facilitate organic advertising and influencer marketing, has gathered a solid group of influencers of his own. His advisory board includes such luminaries as Keith Teare, founder of a dizzyingly diverse array of companies over several decades, including EasyNet and RealNames; investor and cryptocurrency expert Tatsunari Ono; and Dr. Dima Zaitsev, cryptocurrency pundit and Head of PR and Business Analytics at ICO solutions provider ICOBox.
The star-studded roster also contains industry heavyweights such as Andrew Playford, Gabriel Zanko, Daria Generalova, Chafik Abdellaoui, Peter Zhalov, Alex Yastremski, and Slavik Nenaydokh. "Our advisory board is a good representation of one side of the product that we are aiming to create. Our platform is all about allowing advertisers and marketers to find the right people to engage for influencer marketing, and our board is a global all-star team of just that kind of people."
Shyshov is no slouch himself as an influencer. His previous credits include founding R.Games, a top private game retailer, and Nontita, the company behind the CSGO.CASH marketplace for virtual items. An early adopter of influencer marketing strategy, Shyshov has vast experience and an in-depth understanding of the market's internal workings.
The idea for SocialMedia.Market was born in late 2016, as ad blockers became widespread and the influencer marketing industry was booming. Influencer marketing uses "influencers" – people with a wide following on social networks, in the blogosphere, and other Internet media – to communicate directly with a loyal audience with product and service recommendations. However, marketers and advertisers face challenges finding the right influencers for their products and services. "Despite its exponential growth, the influencer advertising market has its own set of challenges, like inefficiency in pricing and complex communications, while agency fees and fraud consume large portions of budget," says project advisor Tatsunari Ono. "SocialMedia.Market is bent on solving these issues using blockchain technology. The social media audience in Japan alone is huge. And SocialMedia.Market will help expand influencer marketing plans and keep the community growing. That's the reason why I'm supporting the project and will be among its early adopters."
Veteran entrepreneur Teare says SocialMedia.Market has a promising solution:
"I see SMM as a game-changer for the influencer marketing industry. They've established a strong, professional team, and their platform affords global reach and an all-in-one solution focused on the search for and creation, implementation, and analysis of influencer marketing for specific advertising campaigns."
Another SMM advisor, legal counsel and blockchain regulatory and compliance expert Alex Yastremski, adds that "influencer marketing is rapidly gaining popularity among brands and marketers as one of the most effective advertising tools. SocialMedia.Market solves problems related to influencer marketing and has the potential to completely change the digital advertising industry."
Gaming and eSports is a field that relies heavily on influencers, mainly vloggers and streamers, for its marketing. Influential entrepreneur and SMM advisor Chafik Abdellaoui sees great potential here:
"I believe that the organized influencer marketing ecosystem will be a tipping point for the eSports industry. SocialMedia.Market creates an opportunity that can't be ignored."
Advisor Andrew Playford believes that the project's success starts with its founders: "I personally put a lot of stock in the founding team. Dmitry and Alexandra have already spent a few years on this project. They both have extensive experience dealing with big brands, mainly in the eSports and gaming industries, which are both tough competitive industries. I personally felt quite confident about this team, which is why I'm getting involved in the project."
SocialMedia.Market is currently in Phase 2 of its Initial Coin Offering. Its Social Media Token (SMT) will be the basis of its influencer marketplace ecosystem. For more information, go to https://socialmedia.market.
Disclaimer: This is paid content. BTCManager does not endorse any content or product on this page. While we aim at providing you all important information that we could obtain, readers should do their own research before taking any actions related to the company and carry full responsibility for their decisions, nor this article can be considered as investment advice. BTCManager and its employes are not responsible, directly or indirectly, for any damage or loss caused or alleged to be caused by or in connection with the use of or reliance on any content, goods or services mentioned in the press release.