IOST (IOST), Kindai University Academic Theatre Complete Blockchain Hackathon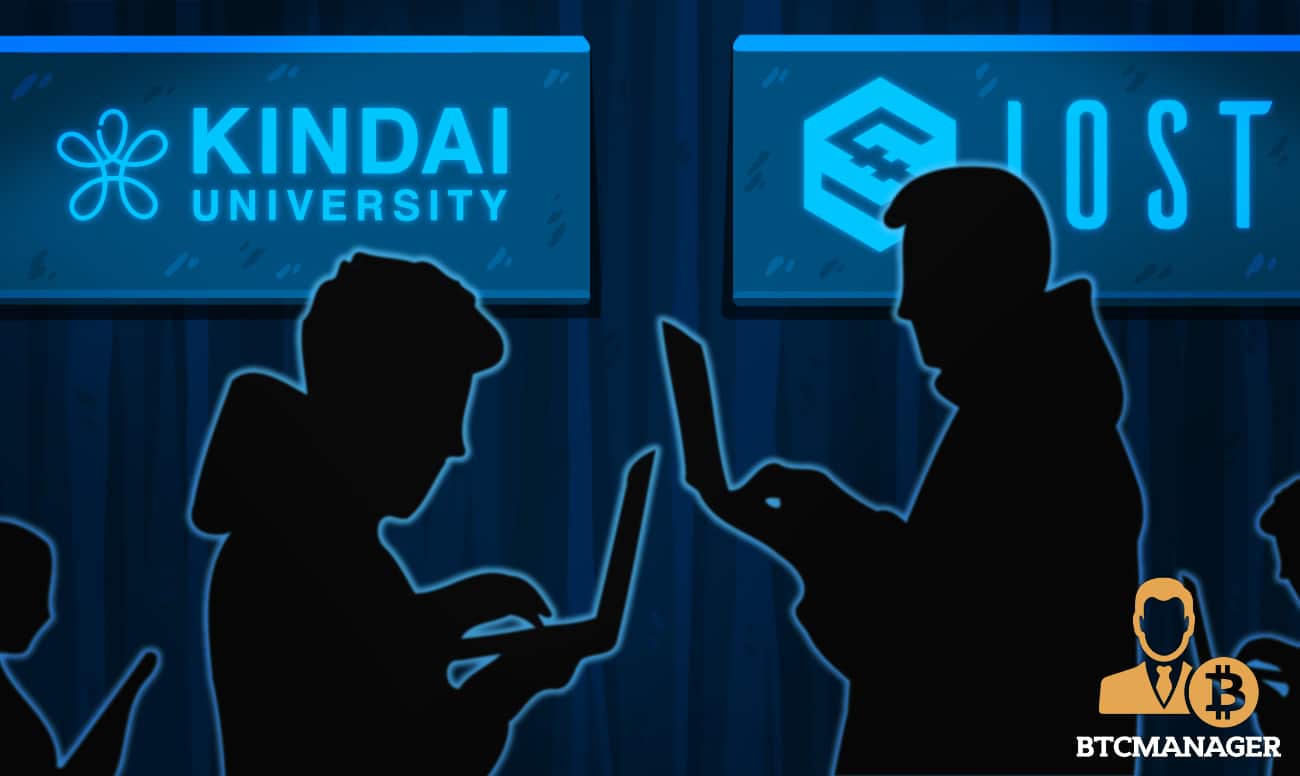 IOST (IOST), one of the most robust blockchain networks for the development of highly functional decentralized applications (dApps), has completed a two-day blockchain hackathon in collaboration with the Kindai University Academic Theater. The event was attended by both newbie and expert programmers from all walks of life and each team was able to create a prototype blockchain solution at the end of the hackathon.
IOST (IOST) Completes Hitch-Free Blockchain Hackathon
In a bid to expose students from no previous knowledge of computer programming to the workings of blockchain technology and create smart contracts-enabled blockchain solution prototypes, IOST Foundation and the Kindai University Academic Theater have conducted a hugely successful blockchain hackathon.
According to a release shared with BTCManager, Mr Masato Shikata, a highly reputed fashion designer from who started his fashion brand at age 17 and is currently in charge of customer service, strategy planning, engineering, marketing and designs at Hachidori Inc, was a guest speaker during the hackathon.
With his wealth of experience in product design, Shikata was able to provide students with tips and advice on product development procedures and how to quickly create a prototype.
Importantly, the IOST core community, as well as the EverSystem engineering team were on ground to provide participants with basic knowledge of blockchain technology and smart contracts.
Four Blockchain Solutions Created
During the hackathon, participants were divided into four major teams, with each team tasked to come up with a product prototype from any of the four main categories: a coupon issuing app dubbed IOSTicket, a tamper-proof record entry system called TASM, an app that records updates to the privacy policy of large organizations dubbed Good Job, and Health Conscious, a health management solution.
On day two of the hackathon, attendees were tutored on how to legally commercialize their blockchain systems.
The event was attended by experts in the field of blockchain technology, including Jim Maricondo of WAVE Financial, Stanford University alumnus who has a master's degree in computer science. Maricondo formerly worked as a Japanese GM of ConsenSys.
Also in attendance was YUI TAKAI, an attorney at ZeLo law firm. Takai was able to tutor students on privacy policy requirements of blockchain-based products.
At the end of the hackathon, participating teams were able to create a working prototype of a blockchain solution in their chosen category.
The team says the TASM record-keeping solution will be implemented in Kinki University Electronic Commerce Laboratory. The IOSTicket ticketing solution is smartphone compatible and can be used by event organizers, and companies.
The team says the Good Job! Privacy policy solutions can be used to monitor how big tech firms utilize people's personal data, while the Health Conscious app can function as a platform for people suffering from certain illnesses to interact.
At the end of the hackathon, each student made a presentation on what was learned and a blockchain voting solution created by graduate students of Moriyama Laboratory was used to get the best performing student.