IOST Will Anchor and Lead the Digital Economy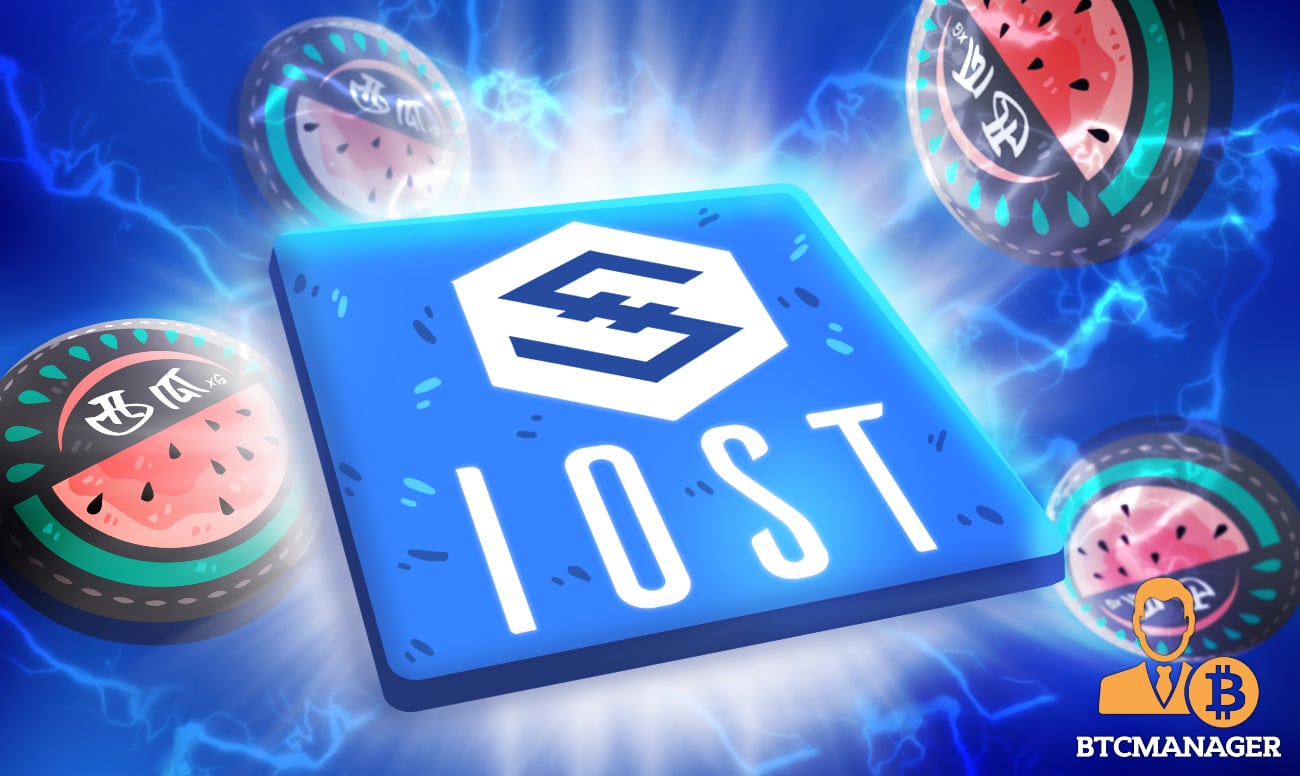 As the coronavirus force central banks and businesses to adapt to present realities, the Internet of Service Token (IOST) stands a chance to power the next digital economy. This is the view of a leading investor and a vocal blockchain evangelist, Braddozack, who in an article on Oct 19, summarized how the COVID-19 pandemic has been a catalyzer for change.
COVID-19 and Central Banks' Adaptation
Specifically, the investor highlights the change of stance by central banks who, several years ago, were apprehensive of the technology. 
Several politicians–and even high-profile investors like Warren Buffet, admonished crypto saying their inventors were dreamers and believers of futility. Cryptocurrencies, in their limited assessment, were tools for financing terrorist activities and tax evasion.
Fast forward, less than five years later, and not only are institutions changing their position on cryptocurrencies–with some like MicroStrategy and Square sinking millions of dollars, but banks are joining the bandwagon, identifying Distributed Ledger Technology as a cog that moves the economy.
Irrespective of a DLT solution adopted, central banks are increasingly cognizant that blockchain as a technology is here to stay and are on the path of digitizing their currencies.
Notably, events in China where its central bank, the PBoC, is in the testing phase, is noteworthy. In Shenzhen, as BTCManager reported, a campaign was launched where millions of RMB were distributed as red packets to lucky winners following a lottery. 
Besides China, the United States might be considering a digital dollar. Also, in Europe, the ECB is in an advanced stage, researching the best ways of using the technology for efficiency and smooth execution and management of its monetary policy.
Combined with the COVID-19 pandemic and the swift move towards crypto efficacy, IOST stands out as an enterprise-grade platform fitted with an array of systems suitable for the modern financial world. It is multi-purpose. 
Anchored on decentralization, security, and scalability, IOST is a launching pad for several dApps cutting across gaming, NFTs, and decentralized finance, or DeFi. 
Additionally, it supports staking. Therefore, coin holders can not only diversifying their revenue by tapping on the ever-expanding DeFi ecosystem in IOST but earn more by helping secure the base layer. 
The IOST Machine
IOST speed is because of its Proof-of-Believability (PoB), a consensus algorithm developed from scratch by IOST developers for high transaction processing speeds and concurrent compliance from nodes. 
A trigger for this level of participation squarely lies in how IOST is developer-friendly. From the platform, a developer need not learn any new programming language like Solidity. 
Instead, its virtual machine is compatible with JavaScript, a popular programming language almost used exclusively in building front ends of websites. Explaining this is a proven and qualified team that brought their heads together to launch a product that is used by millions, processing hundreds of millions of transactions. 
As a demonstration of just how useful IOST is, following the launch of Olympus in 2018, the IOST juggernaut has seamlessly functioned without episodes of failure or security breaches, processing over 530 million unique IOST transactions.
Compliance Drive: Recognition in Japan and China
Over and above everything, IOST continues to be compliant and even drumming for blockchain and crypto projects to be in sync with regulators' requirements. 
And it is vital that is adhered to. For instance, the U.S. Securities Exchange Commission (SEC) is cracking the whip on projects that were deemed to be issuing out securities to U.S. investors. 
Just recently, BTCManager reported the conclusion of the Kik court case where the Department of Justice (DoJ) through a court in New York directed the defendant (Kik) to pay $5 million as settlement for the civil suit. 
On its free end, IOST is compliant. The priming coin has been listed by CoinCheck, a leading Japanese exchange that is the most stringent and rarely adds coins not approved by regulators. 
The Japanese FCA, following series of hacks—of which one was notable devasting for CoinCheck, losing over $500 million in NEM, requires all crypto exchanges to register and demonstrate their compliance to laid out rules. IOST is but the 14th coin listed by the exchange and the 29th officially recognized relevant authorities as a utility, not a security.
Outside of Japan, IOST is a qualified developer for China's Blockchain-based Service Network (BSN). It is also a public-permissioned consortium chain, and one of the only 24 chains accepted by Chinese regulators.  
Additionally, for its quality of code and determination to stand out, IOST is highly ranked, emerging third behind EOS and Ethereum—but triumphing in some metric, as per China's Centre for Information and Industry Development (CCID).
IOST DeFi Ecosystem
To be part of the future, IOST also wants to build a vibrant DeFi ecosystem. The Pumpkin Pump project is a success. 
Yesterday's launch of the Watermelon, another DeFi project, as BTCManager reported, is gathering momentum. 
IOST, in their 6th NFT Giveaway Event in the long-term NFT series, is giving away 1,000 redeemable NFTs to celebrate the Watermelon launch.