IOTA's New Pollen Minor Version Records 10,000 TPS Amidst Improved Features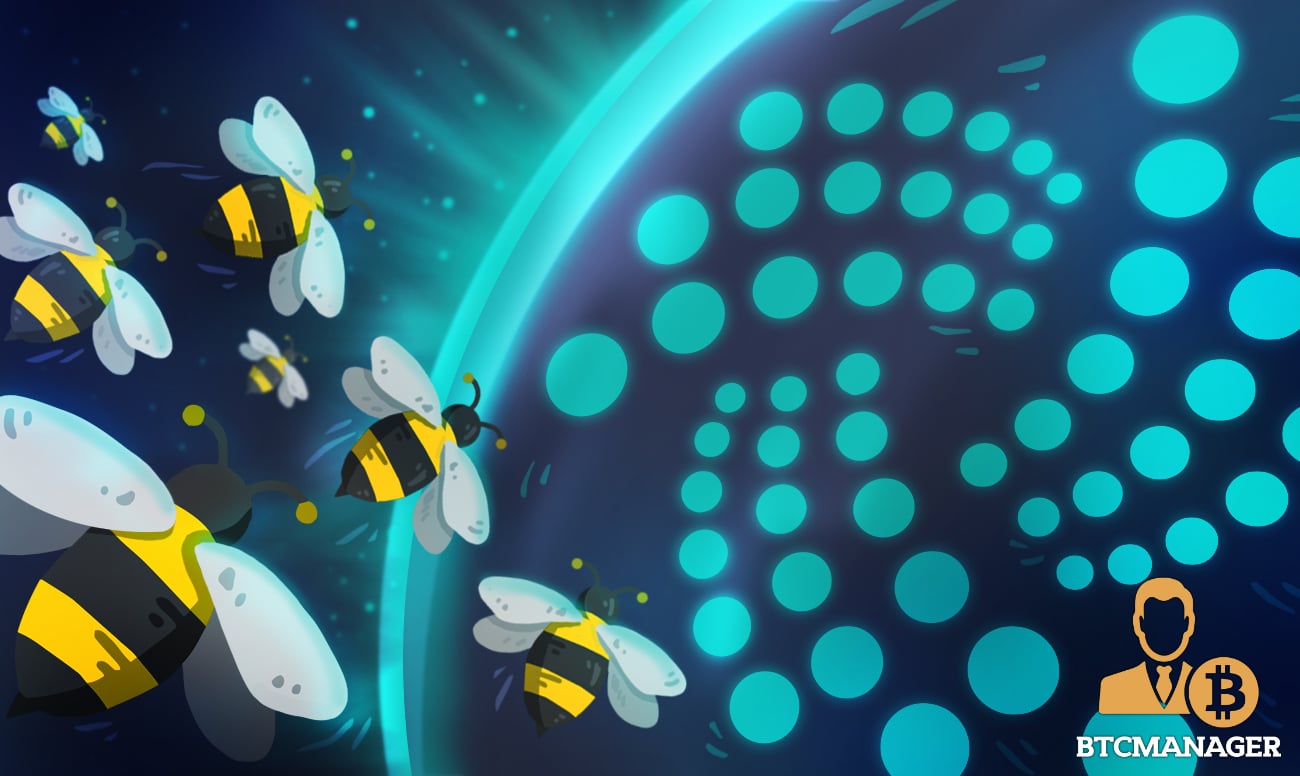 IOTA's new version of the Pollen decentralized testnet records an improved transaction speed along with other major improvements. 
Pollen v0.2.2 TPS 6X Faster Than Previous Version
In a tweet published by IOTA on Tuesday (July 28, 2020), the new IOTA Pollen minor version 0.2.2 comes with various improvements. In a recent synchronization process test, the new Pollen version achieved over 10,000 transactions per second (TPS). 
The new #Pollen v0.2.2 has major improvements in the solidification process. With just these improvements in the synchronization process, we registered TPS of over 10k, more than 6X faster than Pollen v0.2.1. Stay tuned for future updates! https://t.co/eEb5YY7rdg#IOTA pic.twitter.com/hDwwcM9dmE

— IOTA (@iota) July 28, 2020
As BTCManager reported early in July, the Pollen v0.2.1 saw a throughput of up to 1,500 TPS, which signaled an improved performance compared to the previous mainnet. The latest record from the new Pollen v0.2.2 shows more than 10x improvement in TPS  than the last version. Pollen is the first of IOTA's process building up to the Coordicide, which will make the network completely decentralized. 
The latest version has improvements in different areas, according to the release notes on Monday. Areas like message and transaction validation saw an upgrade, which included signature validation prior to issuance, and a change in the maximum transaction input.
Also, there was the release of a new wallet for Pollen, with ElectricShimmer as the graphic user interface (GUI) for the CLI-wallet. Enhancements were also made to the application programming interface (API), synchronization process, local Grafana dashboard, and server dashboard. 
IOTA's Chrysalis Crosses 1,000TPS Mark
Apart from Pollen, IOTA's Chrysalis also noted a peak performance in TPS. According to a tweet by Dominik Schiener, IOTA co-founder, Chrysalis crossed the 1,000 TPS milestone. Schiener also noted that transactions within the network took 10 seconds to be verified. 
"The progress of #Chrysalis for #IOTA is absolutely amazing. We broke the 1000TPS mark, with transactions confirming in 10secs. After more testing and finishing the audit, it will come on the mainnet."
BTCManager reported this July that the IOTA team was working on launching the Chrysalis Phase 1. The team has been forging ahead with the planned launch of the IOTA 2.0 while making significant progress. 
In the same month, the distributed ledger technology (DLT) project also revealed that Chronicle, a permanode solution, was already in the Alpha stage. 
At press time, IOTA's native digital coin MIOTA trades at $0.298 with a market cap of more than $830 million, as seen on CoinMarketCap.