Iran to Fine Crypto Miners Using Household Electricity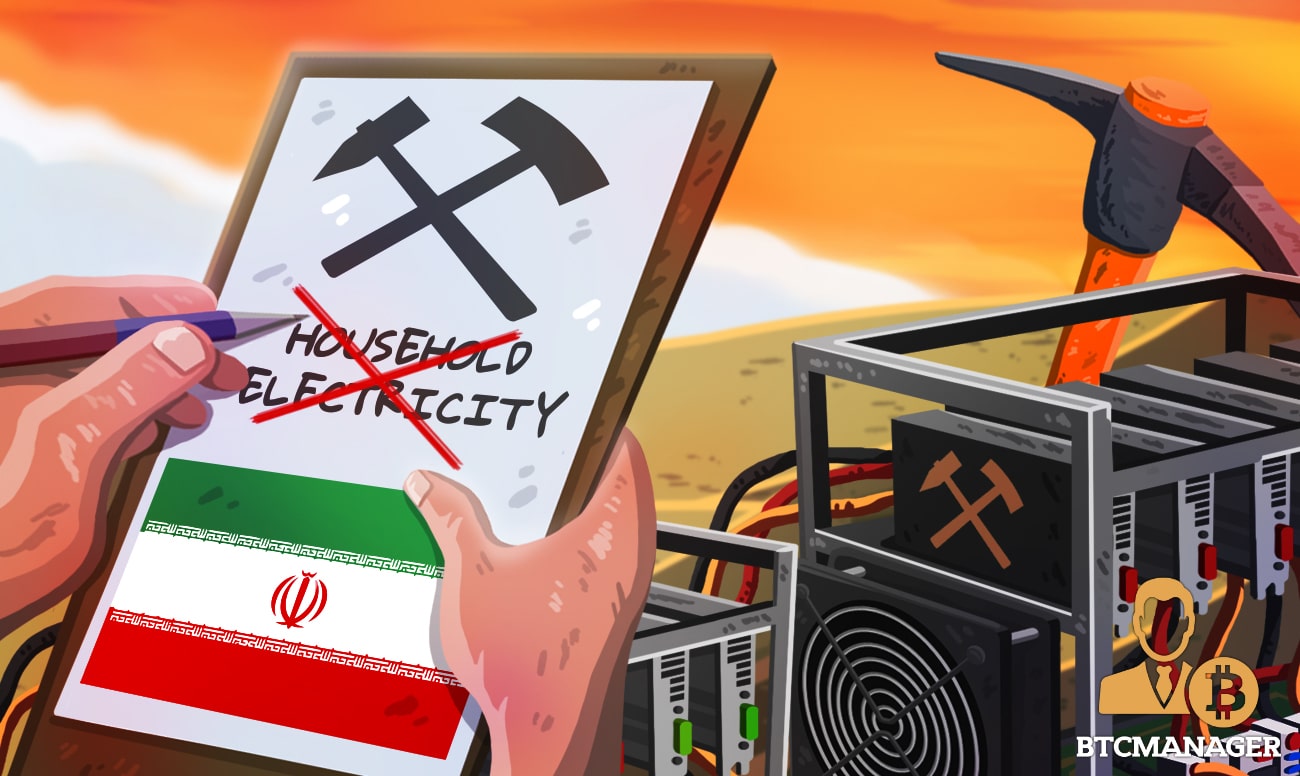 The Iranian government has introduced a new policy against cryptocurrency miners who use household electricity for their mining activities. 
Iran to Crackdown on Illegal Mining Activities 
According to Tehran Times on Sunday, (Amy 16, 2021), a spokesperson for Iran's Ministry of Energy, Mostafa Rajabi Mashhadi, said that the government would impose a hefty fine on individuals illegally mining crypto with household electricity, if they are discovered. Furthermore, Mashhadi stated that the identified crypto miners would pay for damages caused to the country's electricity network. 
The Iranian government back in July 2019 officially recognised the crypto industry and approved cryptocurrency mining activities in the country. In September of the same year, the Iranian National Tax Administration (INTA) stated that local crypto miners would be offered tax exemption if they brought their foreign earnings home.
While Iran has seen an influx of cryptocurrency miners due to the country's cheap electricity tariff, the government has had to deal with activities of unauthorised crypto miners. As reported by BTCManager back in January, authorities shut down over 1,600 illegal crypto mining farms operating in Iran. 
Meanwhile, Mashhadi noted that unauthorised crypto mining activities, coupled with a decrease in the power generation of hydropower as a result of a reduction in rainfall, were responsible for electricity supply issues in Iran. Furthermore, the Ministry of Energy's spokesperson said that continues illegal cryptocurrency mining could damage the local power grid and cause possible blackouts. 
Back in April, the Central Bank of Iran announced that banks and licensed crypto exchanges to use crypto mined by authorised miners to lay for imports. 
Countries Embracing Crypto Mining
While Iran is looking for ways to deal with unlicensed crypto miners, other countries are either exploring the cryptocurrency industry, or making policies to attract miners. According to BTCManager in February, the Belarus government was studying crypto mining and the associated risks. Belarus was also looking into using its energy reserve to develop mining farms. 
Back in September 2020, the Kazakhstan government planned to inject over $700 million into the crypto mining sector. Meanwhile, Khyber Pakhtunkhwa (KP), a province on Pakistan, launched two bitcoin mining farms, after the region previously legalized crypto trading and mining activities. 
In March, lawmakers in Kentucky, a state in the U.S., approved a bill that would grant tax exemption to cryptocurrency miners. The bill was aimed at attracting crypto miners and encourage the growth of the industry in the state.