iShares Bitcoin ETF absent from DTCC website after initial listing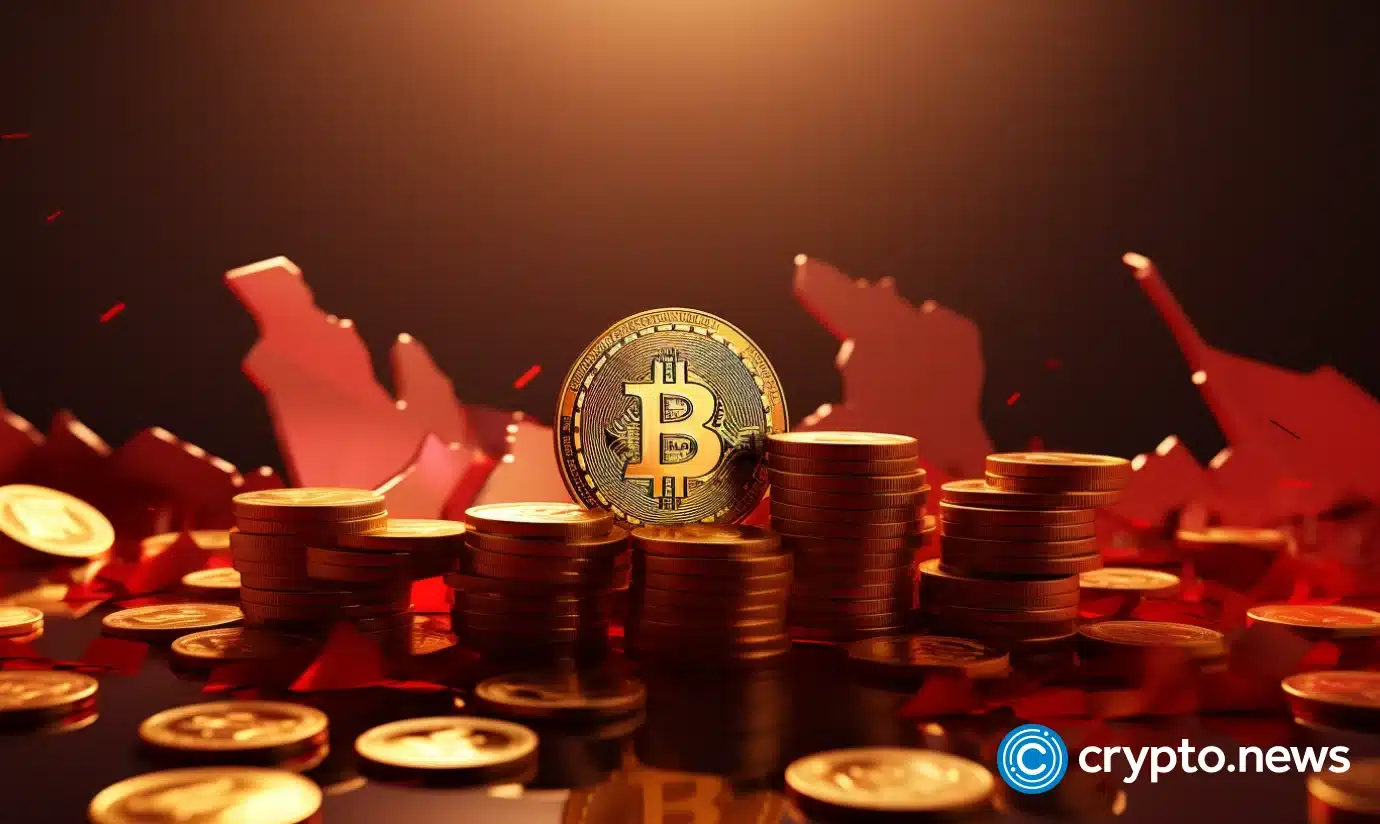 BlackRock's spot Bitcoin ETF is no longer listed on the Depository Trust and Clearing Corporation (DTCC) website, as Bitcoin rallied to $35,000 and traders speculated on an imminent regulatory nod for such products.
The iShares Bitcoin Trust under the ticker IBTC was delisted from the DTCC's official platform following its surprise listing on Oct. 24. DTCC is the clearing agency for the NASDAQ and appearing on its website is procedural when issuing an exchange-traded product or ETF.
The reasons for IBTC's early listing and swift removal from the DTCCs catalog are largely unclear at this time. ETF analysts noted that the initial addition, while an indicator of upcoming approval, was rather ahead of schedule.
Bitcoin (BTC) prices skyrocketed on Oct. 24 hours after the DTCC first listed BlackRock's spot Bitcoin ETF. The pump carried BTC prices to nearly $36,000 before retracing below $34,000 when this report was written.
Per TradingView data, the move above $30,000 set a 3-month high for the cryptocurrency by market cap.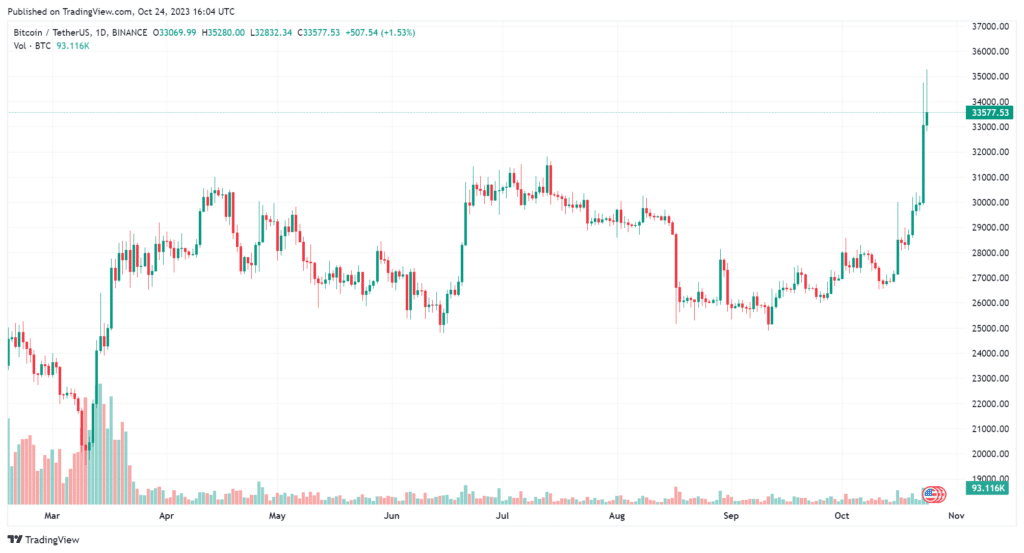 As traders and BTC proponents bet on an imminent regulatory nod from the U.S. Securities and Exchange Commission (SEC), lawyers surmised that approvals for spot Bitcoin ETF could arrive before 2023 closes.
The U.S. Court of Appeals for the D.C. Circuit also formalized its ruling in the Grayscale case, mounting additional pressure on Gary Gensler's SEC to review Grayscale Bitcoin Trust's conversion to a Bitcoin ETF in a move that could part the floodgates of approvals or usher further delays for issuers.
Grayscale submitted a new request for a spot Bitcoin ETF while awaiting a decision from America's Securities Commission.