Israeli Startup Sirin Labs Lays off 15 Employees Due to Poor Sales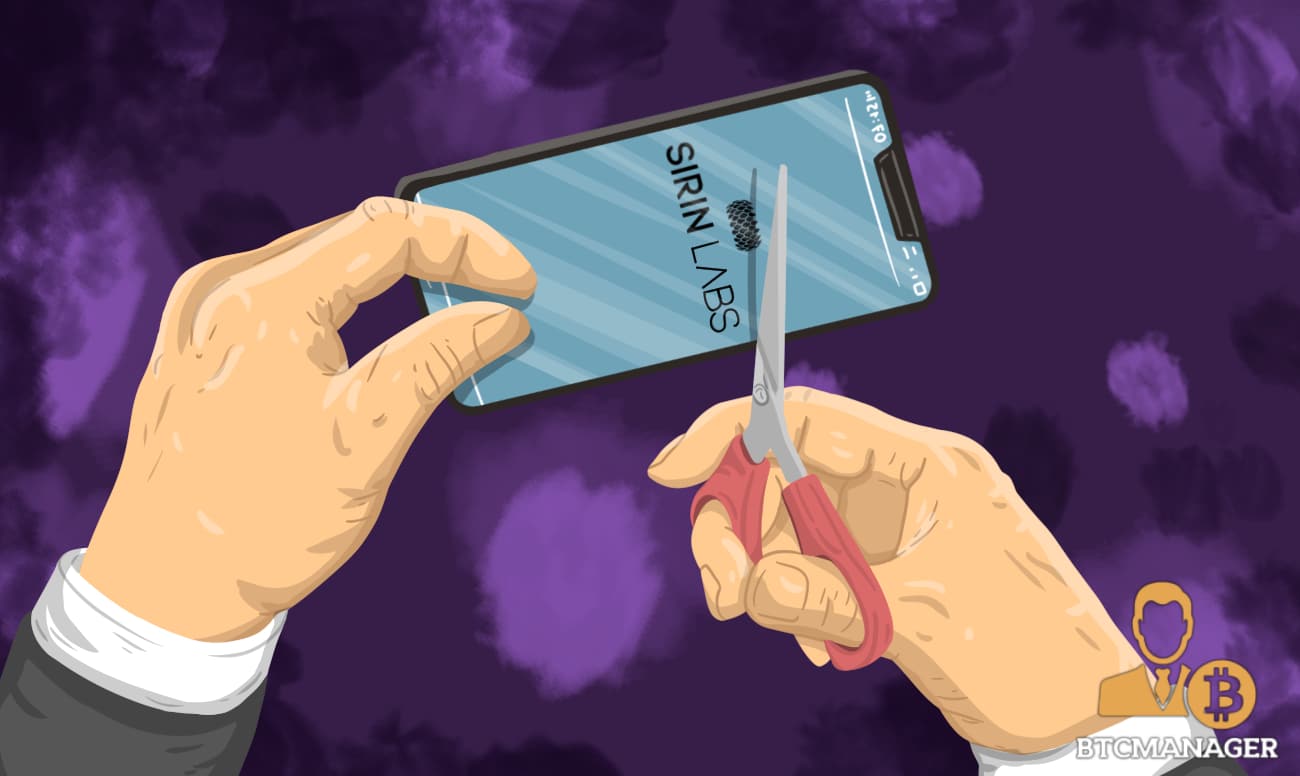 Israeli tech startup Sirin Labs, which launched the world's first blockchain smartphone called Finney last year has laid off 15 of their total 60 employees, as reported by Globes on April 15, 2019.
Sirin Labs Fires 25 Percent of its Workforce
Sirin Labs, an Israeli tech startup that roped in football stalwart Lionel Messi to endorse their blockchain-powered smartphone Finney, have reportedly axed 15 of its employees due to below-par sales.
The firm told media personnel on April 15 that they have axed almost 25 percent of their workforce due to poor sales figures.
Sirin Labs said the company had to take the tough decision because the "global market is not in the best state."
Finney Failed to Take Off
The startup launched smartphone Finney in November 2018 at a price of $999 and recently integrated cryptocurrency wallet MyEtherWallet into it.
The smartphone was heavily promoted by the company to capture the interest of cryptocurrency and blockchain enthusiasts. The phone features a dedicated cryptocurrency "cold wallet" and is pre-configured to run blockchain-based decentralized apps (dApps.) Unfortunately enough, the smartphone's sales failed to pick up as much trajectory as the company would have hoped for.
Addressing media questions, Sirin Labs refuted reports that the company had failed to pay salaries to its employees. The company said:
"The company gives some of its work to outsourcing, and plans to focus on development and distribution of the software."
With regard to the sales of its smartphone, Sirin Labs stated:
"Sales are not what we expected."         
Not the Best of Times for Moshe Hogeg
Israeli entrepreneur Moshe Hogeg founded Sirin Labs with billionaire Kazakh business tycoon Kenges Rakishev.
The two entrepreneurs were able to raise $158 million in Sirin Labs' initial coin offering (ICO) in December 2017. However, like almost every other cryptocurrency, the startup's native token SRN has dipped by almost 99 percent from its all-time high value in January 2018.
Further, Hogeg has his own share of business problems to deal with as on March 15, 2019, reports emerged how a court ordered the entrepreneur to settle $4.23 million lawsuit in 30 days with a Chinese investor. 
Hogeg was also accused of robbing his company Invest.com's assets and profits in November 2018.