J.P. Morgan has registered its crypto wallet trademark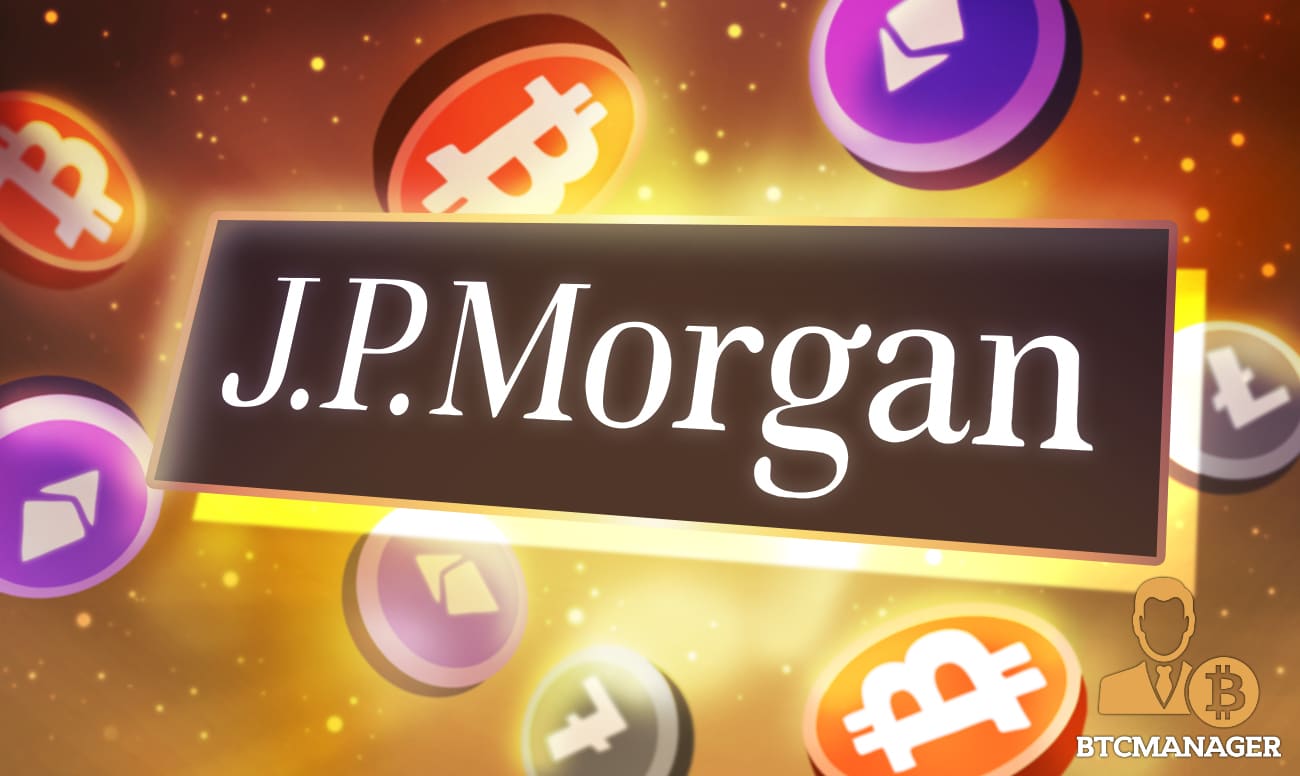 The New York-headquartered multinational investment bank, JP Morgan, has now registered its official trademark for a crypto wallet. The investment banking behemoth has been working on providing its users with electronic digital asset transfers through global computer interoperability.
New Frontier expansion
The said trademark equally covers the company's financial crypto exchange and the crypto payment processing unit. All units that the firm plans to enhance its crypto venture with.
JP Morgan came up with the idea of a payment system patterned after the Bitcoin system as far back as 2013. The company went ahead to file a patent for a P-2-P payment system that was designed to use blockchain intra-bank and inter-bank settlements.
In October, the bank came out to announce that it was considering the idea of a digital wallet. This wallet would let users have digital identity credentials throughout different decentralized finance and metaverse applications.
Then in the early part of this month, the multinational investment bank carried out its first decentralized finance trade. This was done in conjunction with the Monetary Authority of Singapore.
It will be interesting to note how the JP Morgan Wallet was developed in the midst of the high market volatility. The entire situation got worse with the collapse of FTX, which was one of the biggest exchange firms, in the last three weeks.
Despite the CEO
JP Morgan started to permit its customers to invest in crypto funds in August. The service was offered through the New York Digital Investment Group, which is a crypto investment company. That was the move that preceded its expansion into the digital currency market.
JP Morgan now appears like it has welcomed the idea that crypto transactions will become a small portion of its business, at least for now. However, the company's long-term CEO, Jamie Dimon, is still averse to Bitcoin and remains a strong critic of it.
According to media reports, he recently referred to Bitcoin as expensive and dirty. The CEO, Dimon, is also trying to find out why cryptocurrency even has any value in the first place. But surprisingly, he holds a strongly positive opinion about blockchains, the technology that powers most cryptocurrencies, including Bitcoin.
JP Morgan unveiled the JPM coin in October for general use. The project first got a public mention in the early days of 2019.