Jack Dorsey Can't Envision Twitter and Libra Together, Envisions Massive Potential in Decentralized Protocols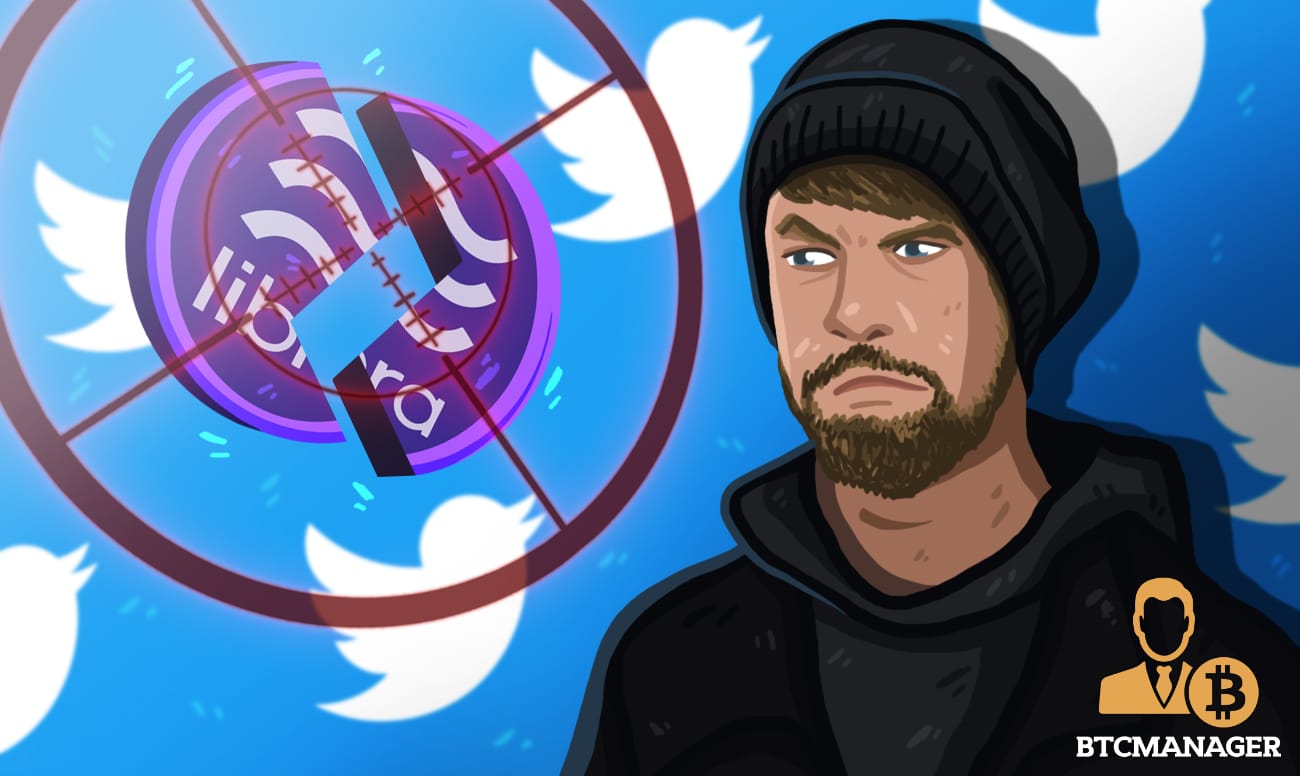 When asked whether Twitter would be interested in joining the Libra Association, Jack Dorsey met the inquiring journalist with a prompt "hell no". Dorsey's reaction is not surprising in the slightest as he has previously spoken of his issues with a network like Libra. That being said, Dorsey sees immense potential in other decentralized cryptocurrencies, and Bitcoin in particular, as per The Verge, October 24, 2019.
Native Internet Money
Jack Dorsey has emerged as a strong influence on the Bitcoin market. Although he says he believes decentralized cryptocurrencies are the future, his actions show that he leans bullishly toward Bitcoin.
Square, Dorsey's payment processing company, allows customers to "stack sats" over their native Cash App. Bitcoiners in the U.S. have greatly benefited from the ability to seamlessly purchase BTC with their fiat and send it to their private wallets.
Libra takes on a frightening stance, and according to Dorsey, the system doesn't need a cryptocurrency to make it work. This is a corporate-led push in a particular direction that doesn't align with the Twitter chief's personal beliefs.
Let's put aside the fact that Facebook and Twitter are the only two massive conglomerates vying for user growth and market share in the social media space for a second. Other than business competition, what hinders Twitter for joining Libra?
The key to understanding this is looking at the members of the association. Uber, Lyft, Vodafone, Spotify, and other companies that are a part of the association stand to benefit from cheaper payments. All of these companies utilize the existing credit card and payment infrastructure; a reduction in costs would improve their profit margins. Twitter has nothing to gain as they do nothing payments.
Ability to Stand by Principles is Endearing
The Bitcoin community has gleefully embraced Jack Dorsey as he continues to see the value in a decentralized monetary asset.
Twitter could've joined Libra or any other centralized consortium for the sake of profit and revenue, but Jack had refrained from doing so, and his ability to stick to his guns – thus far – has been the reason he is beloved in the Bitcoin community.