Jack Dorsey's Previous Boss Is Working Towards a Decentralized Twitter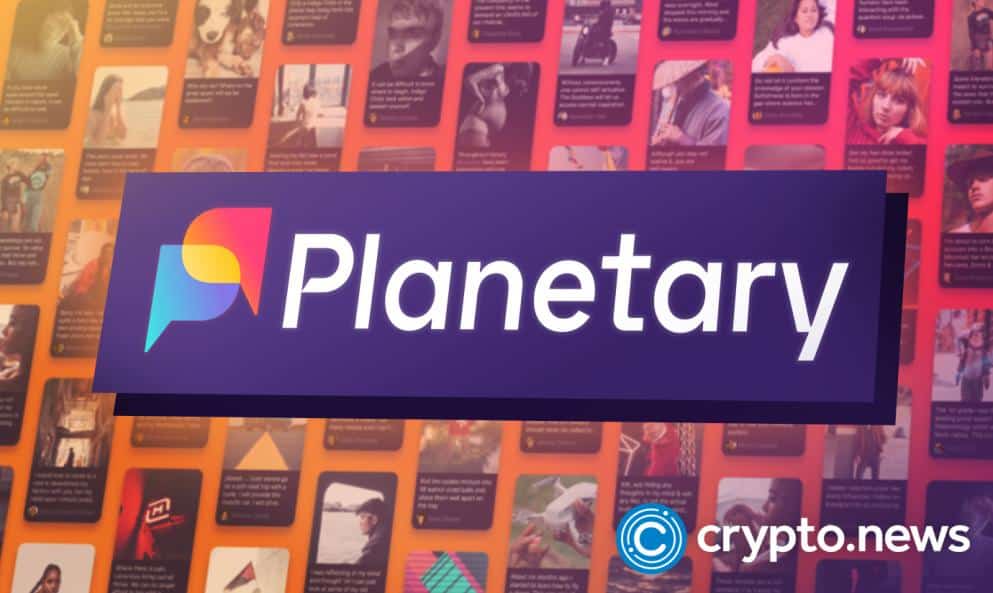 Evan Henshaw-Plath, Jack Dorsey's previous boss at Odeo, is working towards a decentralized social platform. Henshaw-Plath, who is now CEO of Planetary. Social argues that the power enjoyed by centralized platforms is detrimental to society.
Henshaw-Plath Building a Decentralized Platform
After the emergence of Twitter in 2006, it did not take long before the platform grew into a global information hub. By removing the middleman, the site weakened the power of conventional media in molding public opinion.
Former US President Donald Trump utilized the unfiltered platform to pass across several messages. However, Twitter banned his account in January 2021 following a breach of Twitter's terms and conditions.
Meanwhile, Twitter gained a lot of media attention recently after famous billionaire Elon Musk opted to buy it. According to him, he wants to promote free speech on the platforms.
Some decentralized idealists believe that social media platforms should be decentralized. One such critic is Jack Dorsey's former boss at Odeo, Evan Henshaw-Plath.
Henshaw-Plath was the leader of Odeo, a small tech company where he worked alongside Dorsey to build a decentralized microblogging platform.
If the microblogging platform had been launched, users would have had more control over the network. Also, Dorsey would not have been able to ban Trump in 2021.
Decentralized Idealists Plan on How to Take over Social Media
According to Mark Atwood, a principal engineer at Amazon, the project would have eliminated the need for Twitter and Facebook. Critics believe that Facebook and Twitter control the business model of most media firms.
However, things are already in motion for establishing a decentralized platform that gives power to the users. Henshaw-Plath, Planetary.Social CEO is working on a decentralized platform that would replace Facebook and Twitter.
In August, the CEO joined a team of 450 collaborators, crypto-anarchists, and privacy advocates, met at a Redwoods camp in California to discuss how to take back the Internet and social media. Representatives of major decentralized platforms were in attendance, including Jay Graber, CEO of Bluesky, Twitter's decentralized company.
Henshaw-Plath found a guy, Dominic Tarr, who developed a protocol that used a technology similar to that of Apple's Airdrop. It enables users to create social networks where information flows like gossip from phone to phone—no ISP necessary.
Entrepreneurs that use the Scuttlebutt protocol get to pick their own economic models, designs, and how systems work. Meanwhile, users can freely migrate from network to network.
Scuttlebutt is not backed by venture money. Grants have helped Scuttlebutt get off to a good start. There are already hundreds of people that directly give to the cause, similar to DAOs.
The Digital Markets Act Rule
Henshaw-Plath intends to provide support services, although decentralized social networking is a challenging method to generate money. Platforms like Facebook make millions of dollars from just selling ads.
He noted that decentralized social programs that directly link users are expanding slowly and mostly by word of mouth. These decentralized programs will give users power over their data.
In March, European legislators introduced the Digital Markets Act rule. This rule prevents search engines and social media platforms from sharing user data with their subsidiaries or other organizations. The UK and the US are also working on similar laws as the issue of user privacy rises.