Japanese Giant Line to Launch Blockchain Platform in South Korea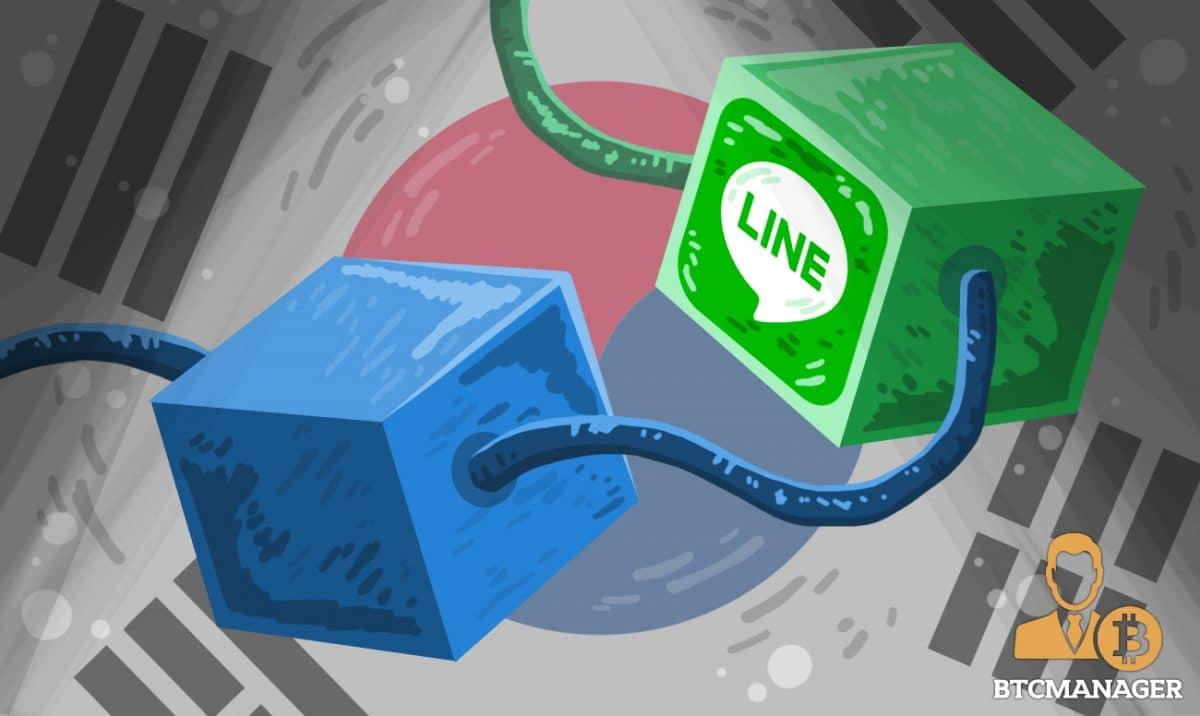 Adding to the list of companies jumping on to blockchain based offerings is Line, a Japanese messaging platform. After announcing its support for cryptocurrencies a few months ago, the company is launching a blockchain subsidiary in South Korea.
Companies Waking Up To Blockchain's Potential
Only a few months ago, Line announced its intentions to offer cryptocurrencies as a payment method through a sister company known as Line Financial Corporation. The messaging giant is arguably very famous in Japan, a country which legalized bitcoin in April 2017.
Taking things a step ahead, the company shall launch a subsidiary, called Unblock, which shall be based in South Korea, another cryptocurrency-friendly nation.
Surging Forward With Unblock
As per reports, Unblock shall be a research vehicle for blockchain technology and would study it deeper to understand its application and potential uses in Line's product offerings.
An official announcement on their website confirmed this and said:
"The move will add new value through technological innovation by combining blockchain technology with various services in LINE."
The company's interest in blockchain is truly incredible, as Line stated, "It will actively invest in blockchain going forward, taking a leading role in the market by capitalizing on its technological experience in operating its chat app."
Line's Own Cryptocurrency To Be Launched Soon
The news couldn't be better for cryptocurrency enthusiasts. The firm's Mobile product, Line Plus, is looking to introduce a "token economy," in the near future. And keeping in mind the South Korean's craze with crypto, these tokens would no doubt explode in that region.
It must be noted that the company is not stranger to getting into the blockchain and cryptocurrency sector. On January 31, 2018, the company announced Line Financial Corporation, which would be a platform for loans, insurance, and importantly, cryptocurrency trading.
The support for cryptocurrencies was announced for Line Pay, its payment app.
Telecom Industry Increasingly Adopting Cryptocurrency
The announcement of Unblock is not the only instance of a telecommunications player making a foray into blockchain technology.
Kakao, a South Korean messaging app, recently announced its own intentions to build a similar blockchain research subsidiary. But, unlike Line, the company has not yet announced any launch of a token.
Interestingly, the Kakao has chosen to develop this business in Japan, and the subsidiary is called Ground X.
Perhaps the largest move made by a messaging player was that of Russia- based Telegram.  The app is widely used by cryptocurrency startups and enthusiast groups, who appoint employers to handle enormous "communities" of investors and sometimes, airdrop hopefuls.  The company raised an eye-popping $1.7 billion in its ICO. Despite this amount, there is little information about the Telegram Open Network (TON), and what role would it really play.