Japan's JVCEA Moves to Get More Tokens Listed on Exchanges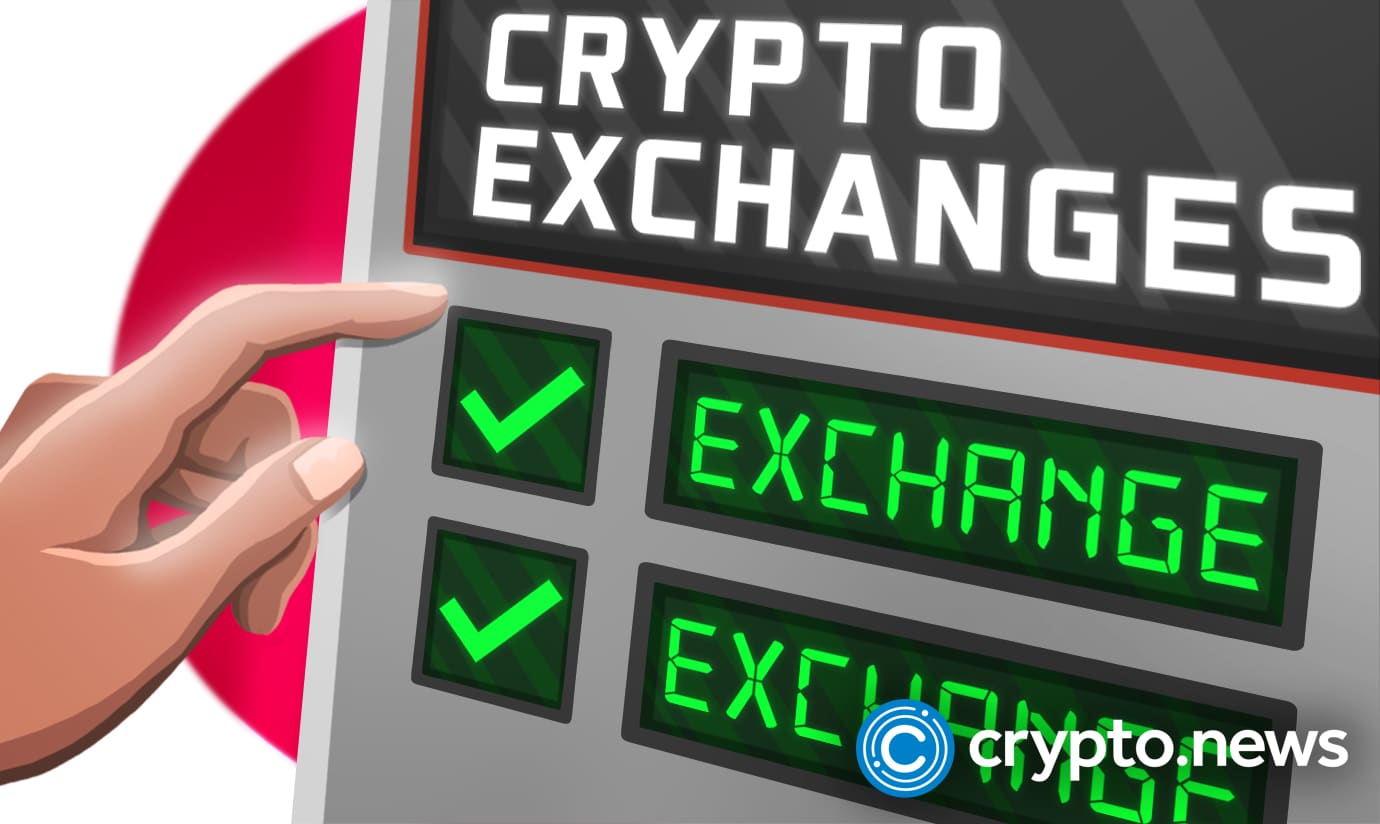 The Japan Virtual and Crypto Assets Exchange Association (JVCEA) has revealed plans to simplify the existing crypto listing process of exchanges. The move aims to significantly improve the liquidity level of centralized crypto trading venues in Japan, making them more competitive, reports Nikkei on March 22, 2022.
Bridging the Gap
As reported by Japan's Nikkei on Tuesday, the Japan Virtual and Crypto Assets Exchange Association (JVCEA), a self-regulatory organization made up of 31 local crypto exchanges, is set to release a "green list" of 18 established cryptocurrencies later in March.
 Digital assets listing by centralized exchanges in the South-East Asian country is quite complicated, but the JVCEA's latest policy will simplify and hasten the process.
Earlier, exchanges needed to go through a rigorous screening process and long waiting periods before securing the approval of the regulators to list any digital currency on their platform. 
Now, digital assets that will fall on the green list will require no screening to be listed on exchanges.
This new policy will ease the crypto listing process. However, for any crypto asset to make it to the green list, that asset must have been listed on at least three exchanges, one of which must have listed the cryptocurrency for a minimum of six months in the country.
The plan was initiated by the JVCEA to enable Japanese bitcoin trading venues to catch up with their counterparts around the world, encourage crypto start-ups in Japan and also relax stifling regulations while also boosting the confidence of investors in the country.
The digital currencies that will make up the 'green list' include Ether (ETH) bitcoin (BTC), litecoin, and XRP.
In contrast, U.S.-based crypto exchange, Coinbase, currently supports more than 150 crypto assets on its platform, while Japanese exchanges have listed just 40 cryptocurrencies to date. 
The report indicated more than 80 crypto listing applications were awaiting the approval of the regulators but stalled due to the complex listing procedure.
JVCEA in its submission expressed great optimism in the new initiative, stating that it will not only boost crypto adoption in Japan but contribute immensely to the overall economy of the Asian superpower.
"This new measure will open up JVCEA to spend more resources approving new cryptocurrencies as well as ICO's and also initial exchange offerings"
Asia's Mixed Crypto Stance
Despite being one of the most technologically advanced continents in the world, Asia still has a varying stance on bitcoin and altcoins.
While the  Malaysian Ministry of Communication has made it clear that it firmly believes that crypto is the future of finance and has urged the government to legalize bitcoin, NFTs, and digital assets to foster crypto adoption among its youth, jurisdictions like president Xi Jinping's China have completely outlawed everything crypto, triggering a mass exodus of startups to areas with more amenable regulations.
Though this is not the first time stakeholders in the Japanese crypto space are making serious efforts to reduce the complexities of digital asset listing, this latest move by the JVCEA may achieve the desired results, as the incidence of hacks and rug pulls on exchanges has reduced significantly in 2022, a strong indication that these platforms now have better security measures in place.