Japan's Second Largest Bank to Launch its Own Cryptocurrency in March 2019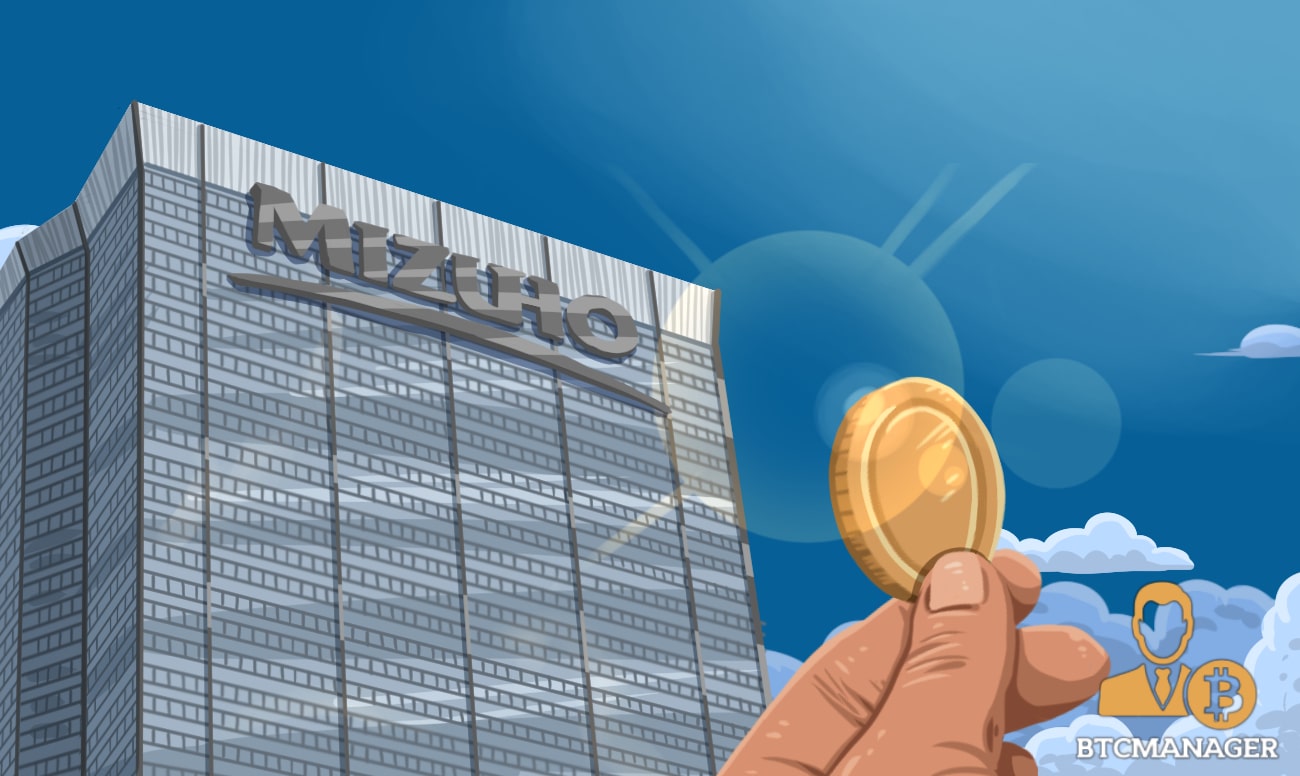 According to a report published by Finance Magnates, on December 26, 2018, Japan-based company Mizuho Financial Group is primed to launch its yen-pegged cryptocurrency in March 2019.
Mizuho's Stablecoin to Be Launched in March 2019
The cryptocurrency being introduced by Mizuho will have parity with the Japanese yen and can be used to make and receive payments through a mobile phone app. Users won't have to pay any fee while transferring the digital currency between their bank accounts and smartphones. In exchange for facilitating feeless transactions, the banks would benefit by collecting more refined data on consumer spending patterns.

Per sources close to the matter, the yet-to-be-named digital coin will be rolled out to regional banks and retail shops. Shops using the cryptocurrency will be charged significantly lower fees compared to that of credit card services.

Notably, Mizuho's coin will be a stablecoin, which means that it will be pegged to the national currency on a ratio of one-to-one. The currency's mobile app will scan QR codes in stores to make the payment. Reportedly, the banking group has taken the digital currencies route to promote cashless payments in the country. The group has plans to get close to sixty regional banks on board.

Close followers of the cryptocurrency industry will remember the J-coin project announced in September 2017. The ambitious project was devised by the then Mizuho Financial Group chairman and CEO Yasuhiro Satu. Mizuho is the second-largest bank of Japan, and reported revenue close to $13 billion in 2017.
Japan Continues to Lead the Crypto Race
The recent plunge in cryptocurrency markets has not fazed companies and institutions in Japan from delving deep in the industry. BTCManager reported on November 21, 2018, how Japan's largest shipping line Nippon Yusen KK is set to launch its digital currency to pay its crew members.

The Japanese crypto ecosystem received a huge impetus from the Financial Services Agency (FSA) on October 25, 2018, when the financial watchdog allowed the local crypto businesses to self-regulate their operations.

On a more recent note, on December 4, 2018, reports emerged that Japan's FSA is contemplating regulation of initial coin offerings in the country. If successful, Japan could become a global hotbed for flourishing crypto businesses.
However, it remains to be seen how the FSA goes about establishing a regulatory infrastructure for an industry still in its infancy.

To know more about the crypto ecosystem in Japan, check out BTCManager Chief Editor Liam Kelly's account here.