Cyberpunk is Now, but Japan is Only 'Kind of' Crypto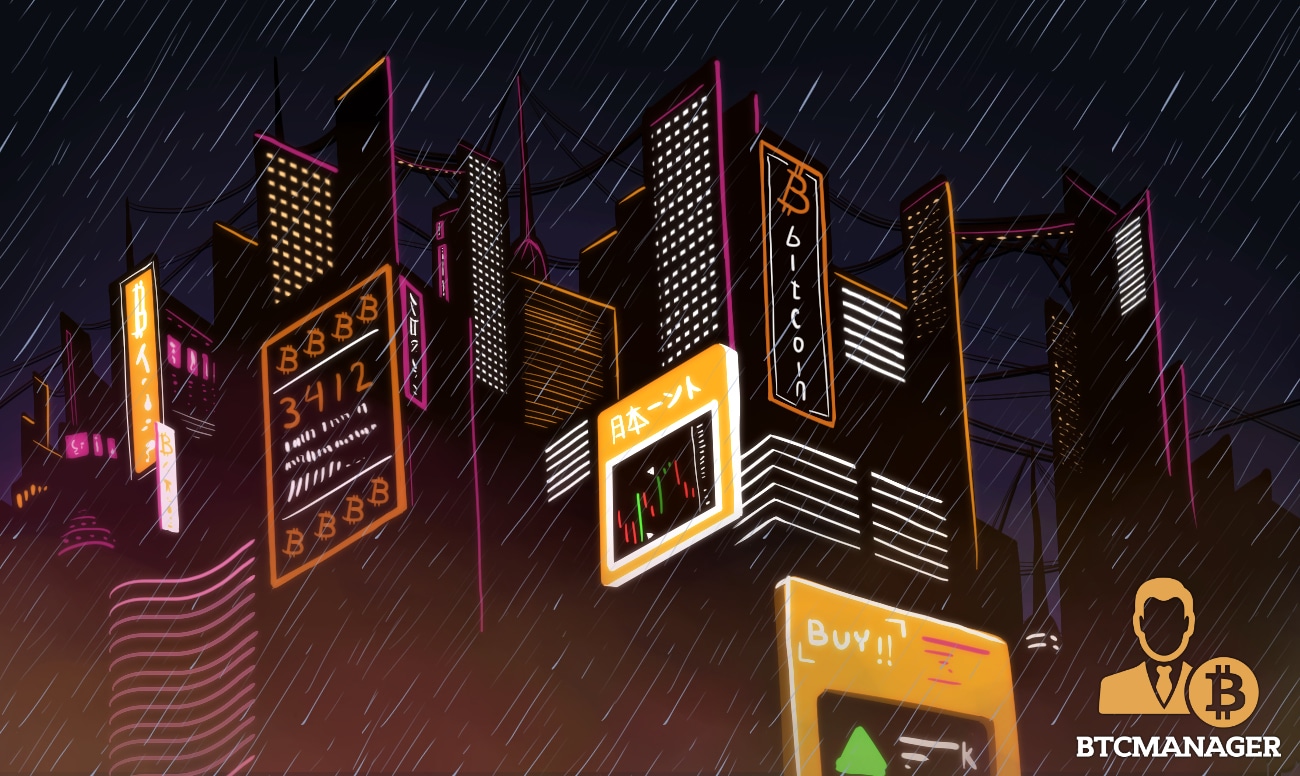 Japan dominates the crypto headlines week in and week out. It has played the host country for a number of the industry's largest hacks but also boasts massive retail uptake. In a recent article on the world of cryptocurrencies, The Wall Street Journal even felt obliged to travel to the Asian country to get the authentic scoop on the subject. Despite the swath of reports, the great meme of Japan being the birthplace, nest, and springboard for cryptocurrencies, isn't all that it's cracked up to be.
Regulations, Exchanges, and Hacks
It's probably best to start with the tough news first, which are the hacks of Japanese exchange Mt.Gox and the recent CoinCheck blunder. In the former, founder Mark Karpelès took over an exchange back in 2010, rearranged the business structure and attempted to implement efficiencies. In the ten-year history of Bitcoin, the rise of the cryptocurrency's first real exchange was a terrific checkpoint. It was the first semblance of liquidity and formality to what was previously limited to tightly-organized internet forums between hobbyists.
The cracks eventually began to show, however, and soon the exchange came to an infamous fall and took Bitcoin's upward-creeping price with it. In 2013, much like 2018, the fall of Mt. Gox also signified the impending death rattle for the pioneer cryptocurrency.
Not only did Bitcoin manage to escape the sloppy work of Karpelès, but it left the bear market of 2013 in its wake and ascended to heights unfathomed. Similarly, where there was only the smoldering wreckage of one exchange, many others popped up in its place. Sixteen exchanges in total now exist in Japan according to German immigrant Norbert Gehrke, the founder of the Tokyo FinTech Meetup group.
Gehrke's group brings together cryptocurrency enthusiasts, financial pioneers, and computer scientists once a week at Impact Hub Tokyo. It's one of many groups in the city that gather around the ideas of removing frictions from financial systems and imbuing them with emerging technologies. At a November 2018 reunion, BTCManager spoke at length with Gehrke regarding the cadence of the crypto scene in the city.
In the first, he explained that while the latest multi-million dollar hack on CoinCheck was indeed a shame, it has also ushered in a bit of credibility to space. "The FSA [Japanese Financial Services Agency] now has regulations out that explain what an exchange needs to do to launch in Japan," Gehrke explained.
Although these guidelines are a far cry from the launch of Mt.Gox, these days no one seems to be too upset; in fact, quite the opposite. Back in September 2018, Reuters reported an additional 12 individuals had been added to help with the attendant 160 hopeful applications. In these regulations, the FSA has outlined a thorough vetting procedure that looks into how these exchanges will back their holdings, an equally detailed bio of the members of the company, as well as what varieties of security the exchange will employ.
Far from the legal implications of digital currencies, the primary focus of the gathering at the Impact Hub was on Quantum Computing and its relation to the crypto space. Gehrke and his colleagues invited the expertise of IBM to discuss a bit more about the dangers and opportunities posed by such an advancement in computing.
Perhaps the most alarming takeaway was that if quantum computing research continues at its current pace, it will likely be able to "break Bitcoin's blockchain" in roughly 40 years. In three to five years, IBM reports that it's quantum computing products will likely be commercialized.
At a Bitcoin Cash Meetup, Everything Is at Stake
On the eve of the Bitcoin Cash hard fork, the BCH community met at Watabei in the Ebisu district of Tokyo. One of the primary organizers of the event, Taiki Asakawa, explained that much like how Bitcoin had split into two chains, the Bitcoin community in Tokyo had also followed suit. The more massive Bitcoin meetup, which boasts nearly 3,000 members and was started by Roger Ver in August 2011, usually happens every Thursday.
The BCH meetup takes place on Wednesdays, an admitted nod to BCH's attempt at speedier transaction times.
Asakawa described the primary goal of these meetups as an adoption siege on bars and restaurants in the area to accept BCH as payment. "We all come to different places and tell them to adopt crypto, and then we move our meetups over there," Asakawa said. "It's a win-win because they take crypto and we spend money."
Whether it was the anticipation of the contentious hard fork or merely getting over a mid-week slump, drinks were cheap and plentiful. The swarm of Bitcoin.com t-shirts and debates over which chain will come out on top, BTCManager gathered a few key insights into the debate. Calvin Atlan, a front-end developer at Bitcoin.com, explained his sideways respect for Craig S. Wright with a merry, "I've been drunk with the guy." More importantly, Atlan (and a few others), also said that:
"Wright is crazy, but that doesn't mean he can't win."
From there, the conversations, at least for non-regulars, broke down to jousting-fests to determine the merit of one's knowledge of the space. If observers claim that the relations between BCH and BTC are hostile, the intercommunity alliance is much more tenuous.
Pay your OTC Guy, not the Tax Man
As crucial as payment adoption is for the entire crypto community, very few individuals would use their crypto to participate in the local economy. The reason behind this is the strict taxation laws. In Japan, not only must every transaction be reported to the National Tax Agency (NTA), but some of those transactions can take a 55 percent capital gains cut from the financial authority.
Until the Finance Ministry changes their mind on the subject, many in the crypto community are leveraging Over-The-Counter (OTC) solutions. One such provider is Thomas Tsang of UniForex, who explained that because his company is licensed in Hong Kong, he can avoid much of these steep tax regulations.
For a fee of three percent, Tsang invites customers to his office to change over their BTC holdings to Yen. "It's just crazy how much the government can take from you here," he said. "It's a huge problem for adoption on a retail basis."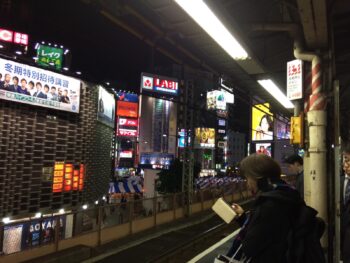 When asked, fewer people than expected had ever even heard of Bitcoin, let alone cryptocurrencies, in the capital city.
Herein lies the major dilemma in the Japanese crypto scene: There are reportedly huge numbers of retail shops, like Watabei, who accept payments in digital currencies, but very few bag holders are interested in paying an outstanding tax. A recent survey also explained that roughly 14 percent of men between the ages of 20 and 25 are more than willing to receive their salaries in crypto.  
If no one is spending their hard-earned bitcoin or bitcoin cash, what then are they doing with it?
Adopting Realities
Excluding the red water market that has threatened a "death spiral" for bitcoin, a brief survey of one of the most crypto-friendly countries in the world looks markedly bearish. If anything, observers can get a front-row seat to what the end of cryptocurrencies will look like via quantum computing, first-hand experience with crypto tribalism, and a sobering view of what people are doing with the world's first trustless payment mechanism.
Ultimately, Going to Japan would likely amount to a vacation, albeit a depressing one for those looking to spend their bitcoin at BIC Camera Tokyo.
You can now use Bitcoin to buy things up to 10万円 (~$1000) in Japan's Bic Camera, a large consumer electronics chain – https://t.co/wYqZY8rRJw pic.twitter.com/wK845LV1VG

— Denny Britz (@dennybritz) November 30, 2017
Alternatively, and depending on one's level of accepted optimism, these realities are just growing pains in the long project of overturning centuries-old monetary systems. If the prospects of uncensorable value transfer are inspiring, then likely the above points are just speeding bumps along the way. If not, well, the exit is on the left.