JPMorgan Has Appointed a Former Celsius Executive as Head of the Crypto Regulatory Policy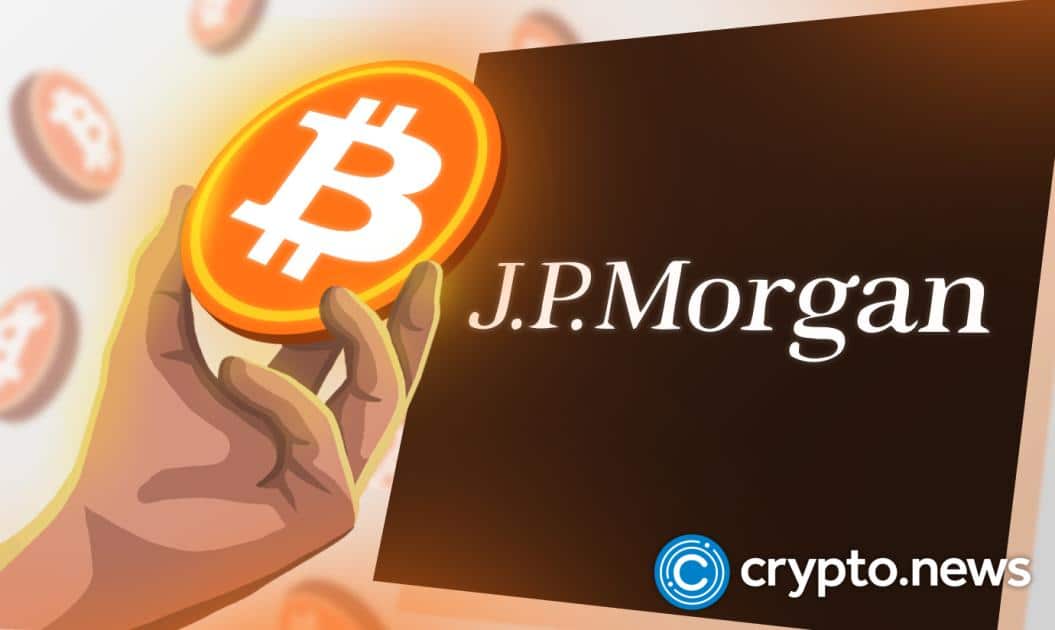 According to recent reports, JPMorgan (JPM), the US investment banking giant, appointed former Celsius executive Aaron Iovine as its head of crypto regulatory policy yesterday.
CEO Jamie Dimon Calls Crypto Assets "Ponzi Scheme"
JPMorgan Chase & Co. has appointed a new breed head of digital asset regulatory policy, less than a month after CEO Jamie Dimon testified before Congress that cryptocurrencies are "decentralized Ponzi schemes."
Jamie is well-known for his disdain for cryptocurrency. He did, however, praise blockchain technology, highlighting some of its "real" aspects and citing JPMorgan's Onyx platform for wholesale payments as an example. In addition, Takis Georgakopoulos, global head of payments at JP Morgan, said in a report that virtual currencies have very little demand as a payment tool.
The investment bank spokeswoman confirmed that Aaron Iovine joined the company this week as executive director for digital assets regulatory policy, a newly created position. He previously served as the head of policy and regulation for cryptocurrency lender Celsius Network Ltd., whose bankruptcy filing shook the digital asset market.
Furthermore, JPMorgan is expanding its policy ranks in the evolving digital asset space, despite increased regulatory scrutiny and a drop in cryptocurrency values. Iovine did not respond to a request for comment. The US-based investment banking also advertised a position for digital assets counsel with its corporate amid Lovine's hiring.
Iovine will join JPMorgan's regulatory affairs group, which hired former Davis Polk & Wardwell senior associate Sharon Yang as managing director and global head of regulatory affairs a year ago. Yang previously worked as a deputy assistant secretary at the Treasury Department for international financial markets. Stacey Friedman, who worked as the general counsel in the organization, didn't comment on the request concerning the company's interest in lawyers amicable with the distributed ledger technologies. She also refuted to heal a statement concerning Friedman and Lovine.
Lovine Among Unsecure Creditors in Crypto Sector
Celsius hired Iovine earlier this year from Cross River Bank, a regional lender that values digital assets. Benjamin Melnicki, formerly of Robinhood Markets Inc., has recently joined the company as its head of cryptocurrency compliance and regulatory. Iovine, an attorney like Melnicki, spent nearly three years at Cross River as the director of policy and regulatory affairs. Iovine joined Cross River in 2019 after nearly a year as a senior regulatory analyst at the law firm White & Case.
Following a public filing, Iovine was part of a Cross River team that lobbied Congress on "general issues focused on financial services, fintech partnerships, and the Paycheck Protection Program" during the first quarter of this year. Regarding his LinkedIn profile, Iovine left Fort Lee, New Jersey-based Cross River in February to join Celsius.
Iovine's expertise is touted in an online bio as "exploring the future of financial services while working at the intersection of law, policy, and regulation." He later left Celsius two months after the cryptocurrency rewards and lending platform declared bankruptcy in New York.
The Chapter 11 case has already resulted in large legal bills for Kirkland & Ellis (at least $3.5 million in retainer payments, according to court filings) and other firms. It has also sparked fraud allegations against Celsius, based in London, by a former employee, whom the debtor has accused of deception.
Corresponding to the bankruptcy docket for the Celsius case, Iovine's name is among thousands of unsecured creditors with claims against the company. Ron Deutsch, a former counsel at Paul, Weiss, Rifkind, Wharton & Garrison, was hired as Celsius's general counsel and head of mergers and acquisitions last year.