Justin Sun is prepared to spend up to $1 billion on Digital Currency Group's assets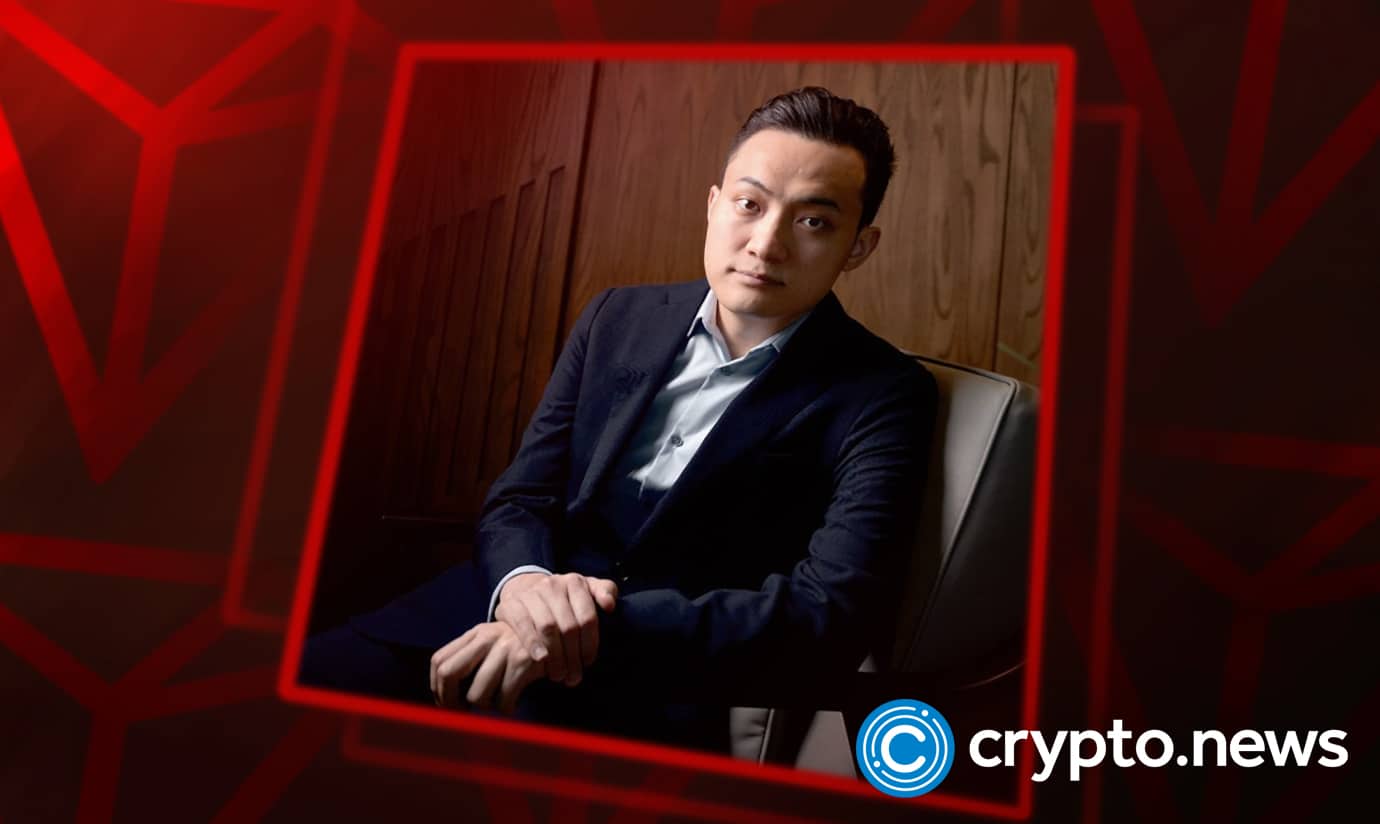 Embattled cryptocurrency lender Genesis' parent firm, Digital Currency Group (DCG), is selling some of its assets. Chinese crypto entrepreneur and former Tron blockchain co-founder, Justin Sun, is prepared to spend $1 billion of his own money to buy it.
On its website, DCG, the owner of Genesis, lists more than 160 companies in its venture capital portfolio. DCG is the parent company of several well-known cryptocurrency businesses, such as crypto asset manager Grayscale. For financial reasons, DCG is considering selling some of that portfolio.
Earlier, Genesis froze customer withdrawals in November 2022 to avoid filing for bankruptcy. It currently owes its creditors more than $3 billion.
In a recent interview with Reuters, Justin Sun stated that "depending on DCG's assessment of the situation," he would be willing to spend up to $1 billion to purchase some of DCG's assets.
Reuters needed help to ascertain the scope of Sun's wealth. DCG is estimated to be worth $10 billion and has $50 billion worth of assets as of 2021.
According to projections, Sun's net worth is currently estimated to be between $250 million and $3 billion, depending on whether traditional assets and cryptocurrencies are included in the estimations.
DCG has so far declined all requests to comment on the latest developments and the expression of interest of Justin sun.
Entities linked to Justin are also facing challenges
There are current challenges for entities connected to both Justin Sun and DCG. Genesis, a DCG subsidiary, said earlier this month that it would reduce its workforce by 30% due to market circumstances.
Last year, Genesis stopped allowing users to withdraw money from its lending service and Earn, a joint program with Gemini. It allegedly owes customers more than $3 billion.
Huobi, an Asian cryptocurrency exchange where Sun serves as an advisor, stated this week that it would be letting go of 20% of its workforce. As the business continues to provide customer services, the exchanges' problems are restricted to employee expenditures.
Meanwhile, Justin Sun has indicated an interest in several failing companies, including DCG. In the latter half of 2022, he also made an effort to purchase Credit Suisse and FTX's assets.