Grayscale: Assets under our custody are safe and secure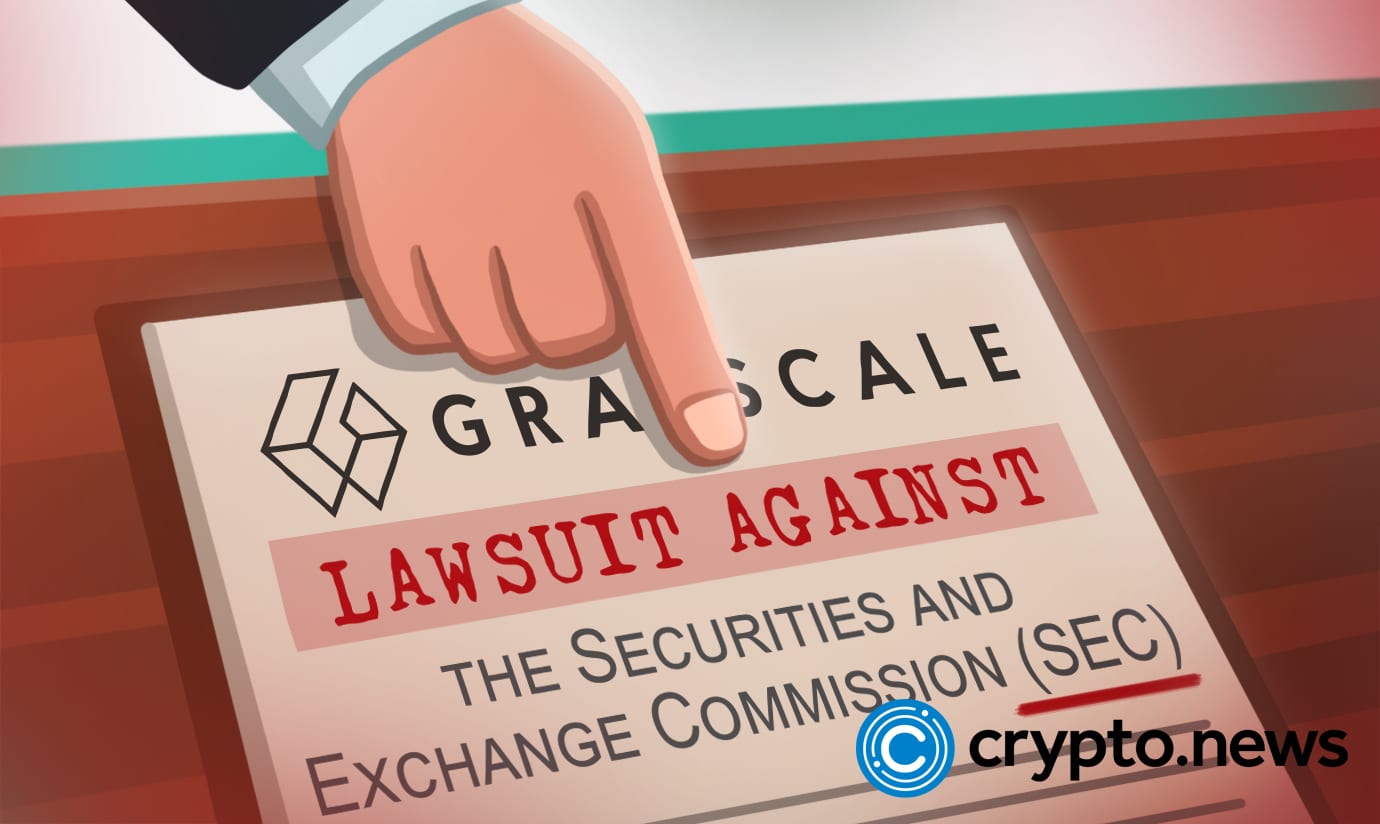 Grayscale Bitcoin Trust is a US Securities and Exchange Commission-registered investment corporation that primarily functions as a custodian for Bitcoin. At the current stock price, Grayscale's Bitcoin holdings are only worth $55 for every $100 in Bitcoin. It represents a discount of around 45% from Grayscale's net asset value. The Genesis trading subsidiary of Grayscale's parent corporation, Digital Currency Group, halted redemptions last week due to the fallout from FTX, which is a contributing factor.
Grayscale issues statement
Grayscale, the investment manager responsible for the most significant bitcoin fund in the world, has issued a statement saying that it would not provide customers with evidence of reserves. "We do not make public such on-chain wallet data confirmation data via a cryptographic Proof-of-Reserve or other complex cryptographic accounting technique," the company said in a statement released on Friday, citing security concerns.
Multiple cryptocurrency exchanges have released proof-of-reserve audits in response to investor concerns about the safety of their cash following the fall of FTX and the accompanying bankruptcy procedures revealing that customer funds were gone. Some exchanges, like Binance, have stated that they intend to join them soon.
In a tweet, Grayscale acknowledged that it would "disappoint some" by not providing proof of reserves. Still, it argued that "panic provoked by others does not constitute a good enough excuse to disregard intricate security mechanisms" that already has kept its clients' assets "secure for years."
Custody and sanctity of assets
Coinbase Custody stores the underlying digital assets for Grayscale's digital asset businesses. To give some context, Coinbase Custody is a limited-purpose trust business based out of New York and authorized to hold digital assets on behalf of clients. Coinbase Global, Inc. is the parent firm.
Since 2018, Coinbase Custody has already been governed by the same agency that monitors the nation's largest banks: the New York State Dept of Financial Services. As a fiduciary, Coinbase Custody is legally bound to prioritize its customers' interests above its own, following New York's Banking Law.
According to the provisions of the limited liability company agreement or trust agreement or controlling each digital asset product, Coinbase and Grayscale Custody are not allowed to borrow, lend, rehypothecate, or otherwise encumber the assets backing the products.
In addition to Grayscale, no other company has access to the digital assets that power their products. It includes DCG, Genesis, and other companies affiliated with Grayscale.
As part of its custodian services, Coinbase Custody regularly conducts on-chain validation. Due to security concerns, we do not use a cryptographic Proof-of-Reserve or any other advanced cryptographic accounting technique that would make public such on-chain wallet confirmation data and information.
Each Grayscale product has a custodian agreement with Coinbase Custody. As part of that arrangement, Coinbase Custody is obligated to perform several essential operational measures designed to protect the digital assets underpinning those products.
In addition to its financial potential, the widespread belief in the importance of decentralization, financial inclusion, and autonomous digital money were major draws for many investors to the cryptocurrency market. People with a wide range of skills and experience, including programmers, have worked together to make this vision a reality. Grayscale is dedicated to facilitating investor participation in this system through various user-friendly, safe, and forward-looking investment solutions.