Kaiko reports exchange de-listings at an all-time high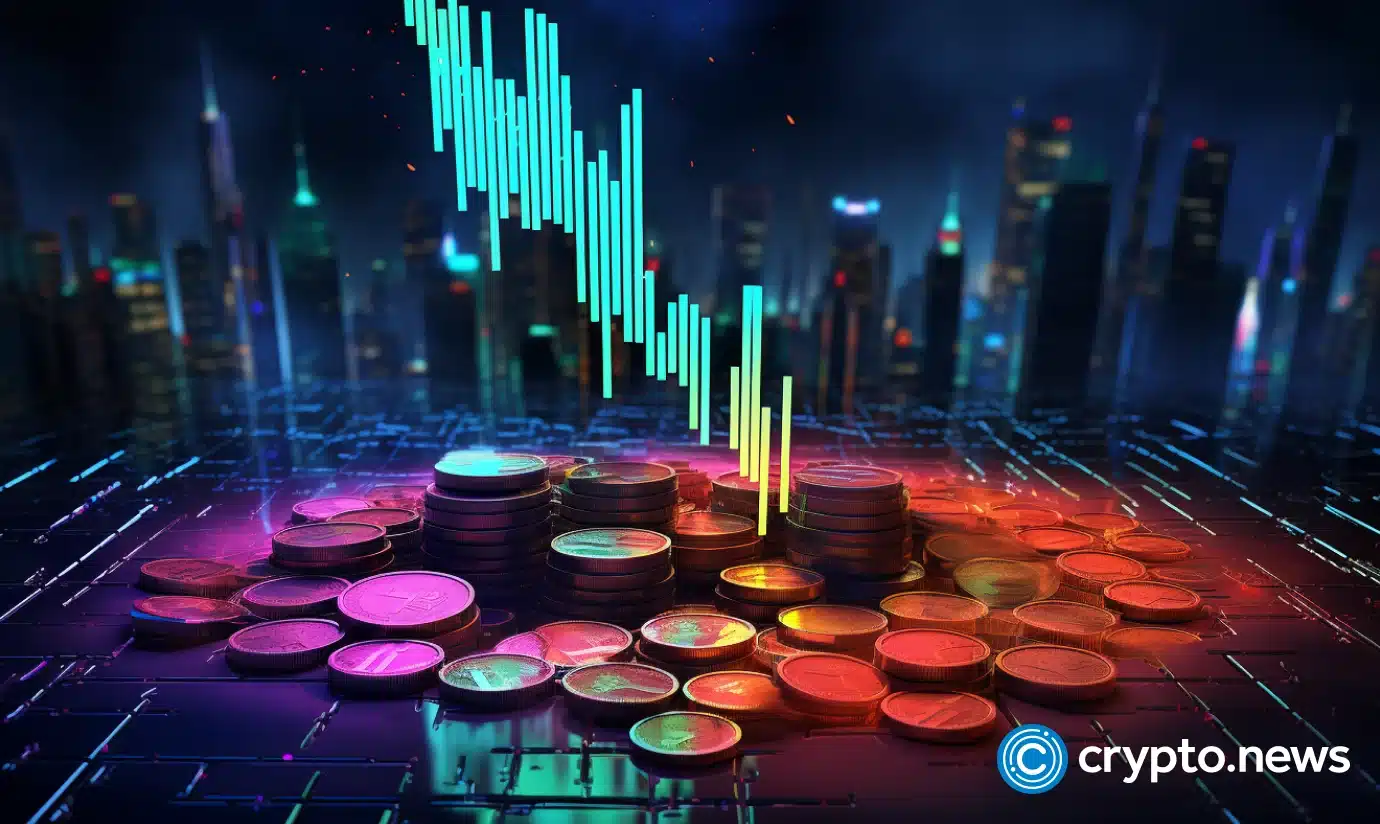 Amid Bitcoin's remarkable comeback, a substantial number of digital tokens are facing delisting from major exchanges like Coinbase Global Inc. and Binance this year.
Data from Kaiko indicates that over 3,445 tokens or trading pairs have either been delisted or rendered inactive, what is said to be a record pace by Bloomberg.
Upcoming trade suspension
According to an incident report from Oct. 17, Coinbase removed 80 trading pairs, marking the highest number of delistings in any month this year.
This was following an earlier on Sept. 14 that OKX, the world's fourth largest cryptocurrency exchange, announced the delisting of 30 crypto pairs due to non compliance. This brings this exchange's delistings to 172 for the year, only a few less than the 176 that were removed from Coinbase.
Binance has since announced another round of spot trading pair removals in an Oct. 25 report, with affected tokens including ENJ, SUSHI and THETA.
In the wake of liquidity outflows resulting from a string of scandals and bankruptcies, including the case of FTX, the above exchanges have cited consolidating liquidity within trading pairs to only the most popular offerings as the reason behind their decisions.
A response to the market
At the same time, regulatory developments are said to be another reason behind the prevalence of market delistings in the market.
In June, the US Securities and Exchange Commission filed lawsuits against Coinbase and Binance, designating 19 tokens as unregistered securities, which has played a role in the removal of these tokens from exchanges.