Keplerk Plans to Sell Bitcoin in 6500 Stores by February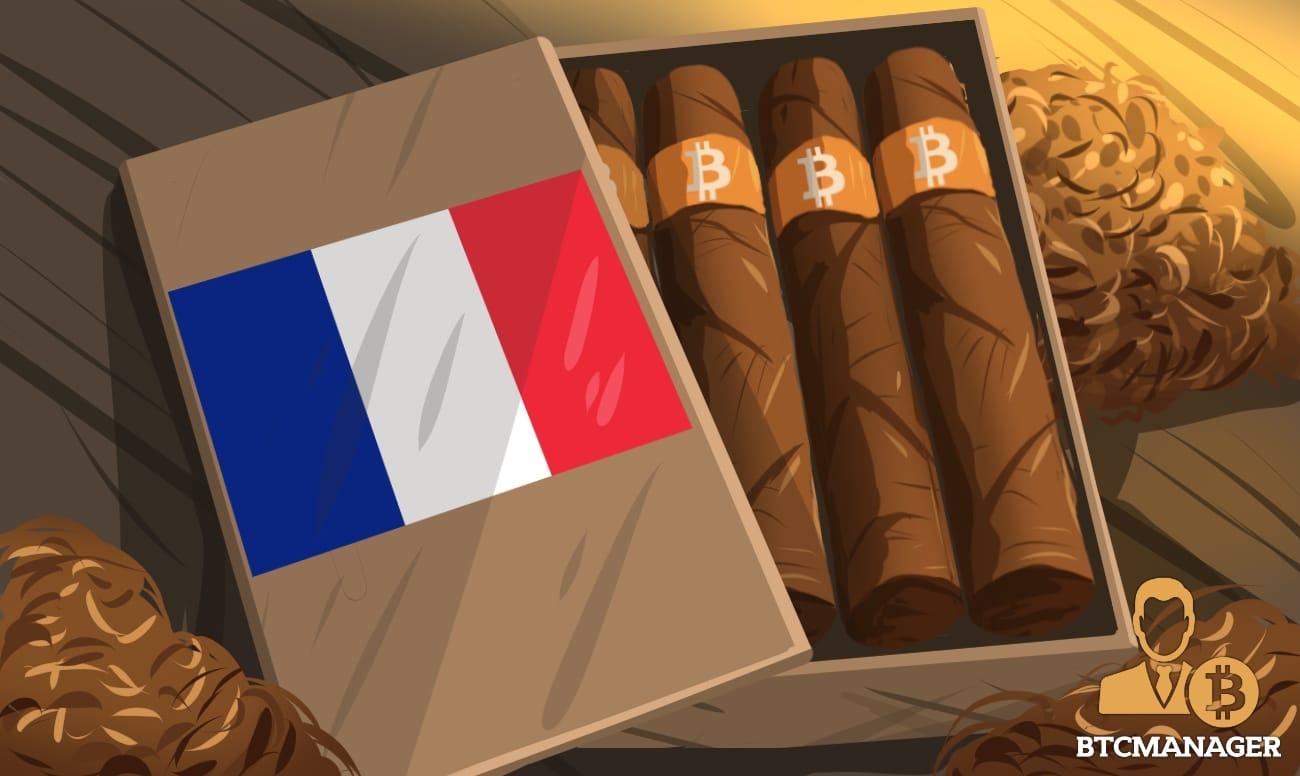 On January 8,  2019, the first six tobacco stores in France began selling bitcoin as a result of a deal inked with Keplerk, a French fintech company that intends to expand the sale of bitcoin to 6,500 more stores by February.
1000x Scale in Pipeline
In November 2018, it was announced that Keplerk, a French fintech company, would be partnering with tobacco shops in France to make bitcoin as easily purchasable as cigarettes.
Now, the first 6 tobacco shops in France have begun selling bitcoin alongside their products and according to the management of Keplerk, there are plans to bring aboard as much as 6,500 more shops by February.
A Strategic Partnership
It might seem, on paper, like an odd idea to partner with tobacco shops of all places to sell bitcoin when they are so readily purchasable on websites and on apps.
But according to Adil Zakhar, one of the co-founders of Keplerk, there is a reason for this. Cryptocurrencies, in general, are still a novel idea to many people and the thought of buying some strange internet currency is a tough call for some of them.
However, by selling them through a physical store, there is a sense of 'realness' to bitcoin that encourages people to buy. Also, most people who patronize tobacco shops have some friendly relationship with the store owners and thus, will trust them more than a website.
"They trust their local tobacco shop owner more than they would trust some remote anonymous website," says Zakhar.
There are also benefits to be enjoyed by the store owners as tobacco sales have been declining for quite some time and the sale of bitcoin helps them tap into a new market and boost their profits.
This is what facilitated a deal in 2018 which saw Keplerk team up with a cash register software company to allow bitcoin vouchers to be sold in local stores.
Over 24,000 registered tobacco shops have diversified their businesses in the last year and so, Zakhar's 6,500 goal seems quite feasible.
Criticism of the Previous Announcement
Autorite des Marches Financiers (AMF) criticized the deal announcement in 2018, citing that Keplerk was an unregulated company and could not provide protection to customers.
"PAYSAFEBIT SASU, which has a capital of 50,000 euros ($57,000), operating with the trade name KEPLERK, which is neither approved by a French nor a foreign authority, is not likely to provide any form of customer protection," the ANG said.
Dropping the Act
While cryptocurrencies are used by millions worldwide, there is still the need to endear it to the general public for it to gain acceptance and usage on the level of fiat currency.
One of the biggest steps to achieving this is to demystify cryptocurrency. To the everyday person, Cryptocurrency is a strange, complicated internet concept that is relevant only to hardcore tech users.
By making cryptocurrencies something that is as easily accessible as cigarettes in a corner store, public acceptance is much more likely.