Kik CEO Drops Ethereum for Stellar, Claims Poor Scalability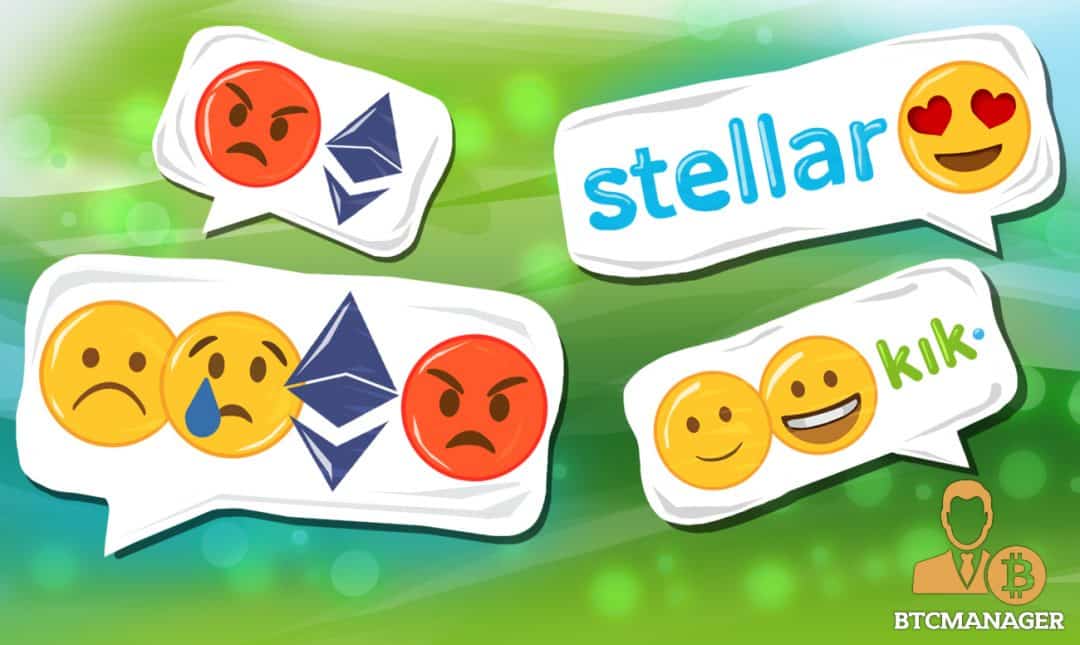 Ted Livingston, CEO of the Canadian messaging application Kik has opted to step away from Ethereum for company's ICO token, and partner with Stellar instead. This move comes after a successful ICO which generated close to $100 million spanning across 117 countries.
Although Ethereum is widely used for initial coin offerings, making it the most popular option, he claims that it will be unable to provide the scale that Kik will need for the launch of their own ICO, Kin token.
Stellar is a new form of cryptocurrency which has already seen great success in money exchange. It works through an interconnected network of servers, which, through the internet, each keep a complete record of every account on the Stellar network.
According to Livingston, Ethereum can be considered a "dial-up era" within the advancements of the blockchain. He added that Ethereum's general-purpose use is more of a hindrance than an advance, as this trait is often what slows it down, makes it less cost-effective and also less reliable.
A case in point is the effect that the recently-released Cryptokitties game had on the Ethereum network, significantly slowing it down which caused prices to dip.
The popular application was released November 28, 2017. The first cryptocurrency game ever to be created, it runs on the ethereum blockchain and uses ether for in-game sales and purchases. It wasn't long after its release that it gained worldwide popularity, with its negative impact on the Ethereum blockchain occurring soon after that.
At this stage, it became clear that there were scalability issues in the Ethereum network. Livingston spoke of the same scalability problem, stating that Kik's 10,000 users were already approaching Ethereum's limitations.
As far as Livingston is concerned, Stellar is the perfect alternative:
"Stellar is custom built for an application like Kin. It's focused on what it wants to solve for. It provides fast, reliable, and inexpensive transactions for a lot of people."
Livingston explained that the Kik team would spend the weeks that follow testing the suitability of Stellar by assessing its reliability and scalability. At this point, he does not foresee there being any problems.
As Ethereum's limitations are clear at this stage, it comes as no surprise that companies looking to develop their infrastructure in the near future are moving away from it.
With that said, many investors in the cryptocurrency remain positive, aware that Ethereum's development team are working on improvements which will address these concerns.
Ethereum co-founder Vitalik Buterin has expressed that they are putting motions in place to keep the Ethereum blockchain the option of choice for enterprise and app development. "The amount of activity on the blockchain is orders of magnitude larger than it was just a couple of years ago,"
As well as scalability, another worrying problem with the Ethereum network is an inherent lack of privacy, which is unusual for cryptocurrencies, most of which center anonymity at their core. The Ethereum transaction costs are also significantly more than many other forms of cryptocurrency currently available on the market, which alone is a deterrent for a large number of individuals and companies.
Until such a time as these issues have been resolved, it is to be expected that companies are opting to use more suitable blockchains for ICO tokens and application developments.