Kim Kardashian Faces a 1.2 Million Dollar Fine for Breaching SEC Laws on Crypto Touting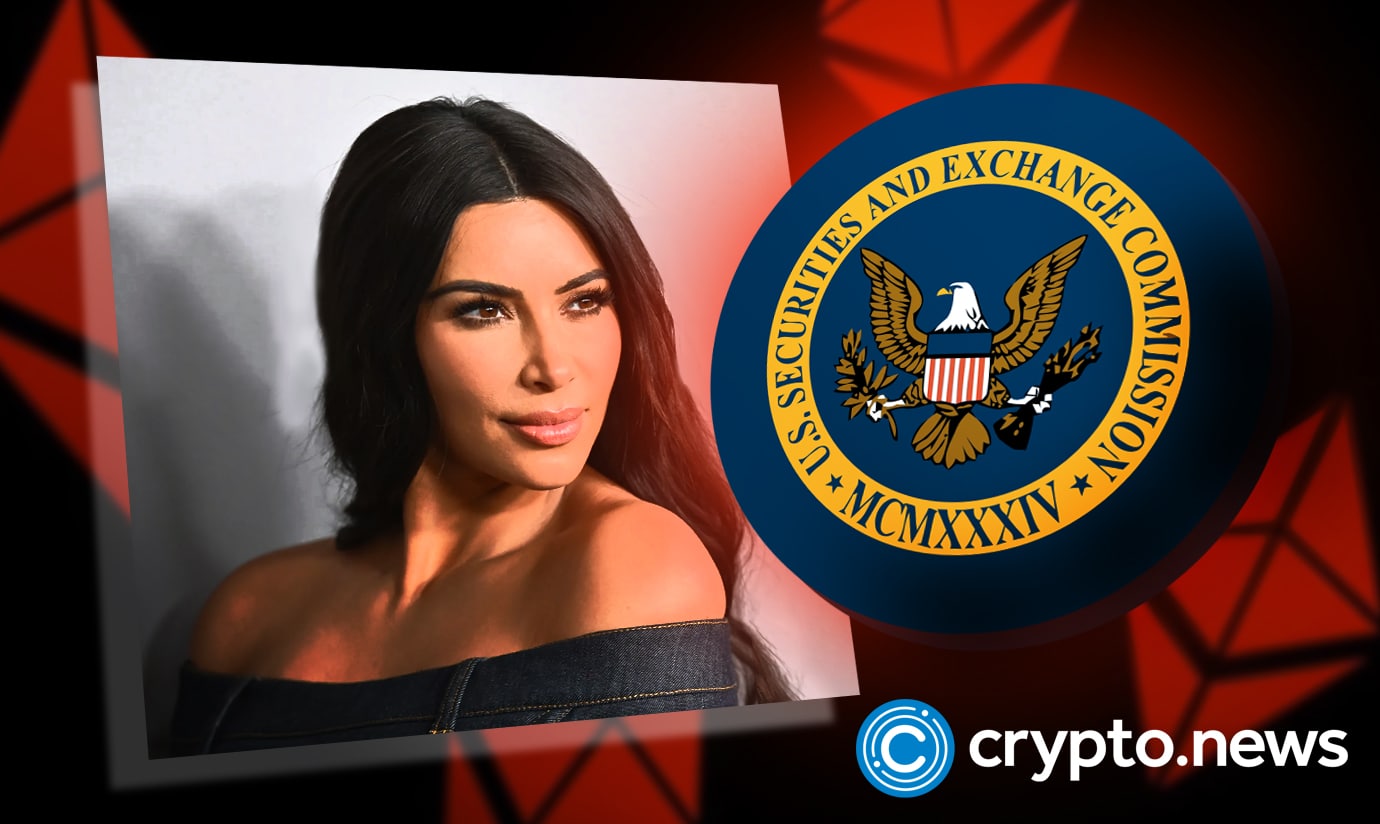 The Security and Exchange Commission announced a financial penalty for the public figure Kim Kardashian for Cryptocurrency Touting allegations. The public figure has been accused of touting a cryptocurrency that is offered and sold by EthereumMax.
Kim Kardashian on the Left Side of the Law
Public Figure Kim Kardashian is in trouble and is facing heavy SEC fines totalling almost $1.3 million upon allegations of touting EthereumMax's digital assets on her social media account. According to credible sources, Kim Kardashian never revealed any payment she received from EthereumMax to advertise the digital asset.
The Securities and Exchange Commission added that Kim received roughly $250,000 in payment to post about EMAX, a digital token offered by EthereumMax. Kim neither agrees nor disagrees with the allegations imposed on her. However, she agreed to settle the charges by paying the fine, including a disgorgement fee of around $260,000, representing her premonition payment in the promotion deal by the digital asset provider. She also agreed to cooperate with the authorities as they conduct further investigations.
The Touting Allegations
The SEC claimed that Kim Kardashian's post contained a link designed to pull traffic to EthereumMax's website. The redirecting page contained information on how enterprising investors could purchase EthereumMax's EMAX tokens. This act, according to SEC regulations, is an offense. The commission reminded that the public should not heed any financial advice
issued by celebrities as the investment products may result in loss of funds.
Gary Gensler, SEC's chairperson, urged the public to consider the downside and risks of investments before making any significant financial decision.
"This case is a reminder that, when celebrities or influencers endorse investment opportunities, including crypto-asset securities, it doesn't mean that those investment products are right for all investors," said SEC Chair Gary Gensler. "We encourage investors to consider an investment's potential risks and opportunities in light of their financial goals."
According to SEC's regulations, any public figure or celebrity who advertises to promote a digital distributed ledger asset should publicly disclose the amount received in exchange for the advertising promotion. Due to this reason, Kim Kardashian violated the SEC regulations on the anti-touting of crypto assets.
EthereumMax's Impending Crackdown by SEC
EthereumMax explained that its goal incorporates a comprehensive ecosystem that involves having a deflationary token as well as a stablecoin. The ecosystem, according to EthereumMax, will process payment transactions across Non-Fungible Tokens (NFTs) and exclusive events for the community. The purpose of paying Kim Kardashian would come in handy, considering that the project would want as many users as possible to gain mainstream adoption.
Although Kim appears to be in trouble with the SEC for the alleged crypto touting, the Securities and Exchange Commission has not imposed any legal action against the seller and issuer of EMAX tokens. However, this might change in the future after the commission finalizes the ongoing investigations and drafts a complete report following Kim Kardashian and EthereumMax's incident.