Korea's Ludena Joins Forces with Theta (THETA) for Ecosystem Expansion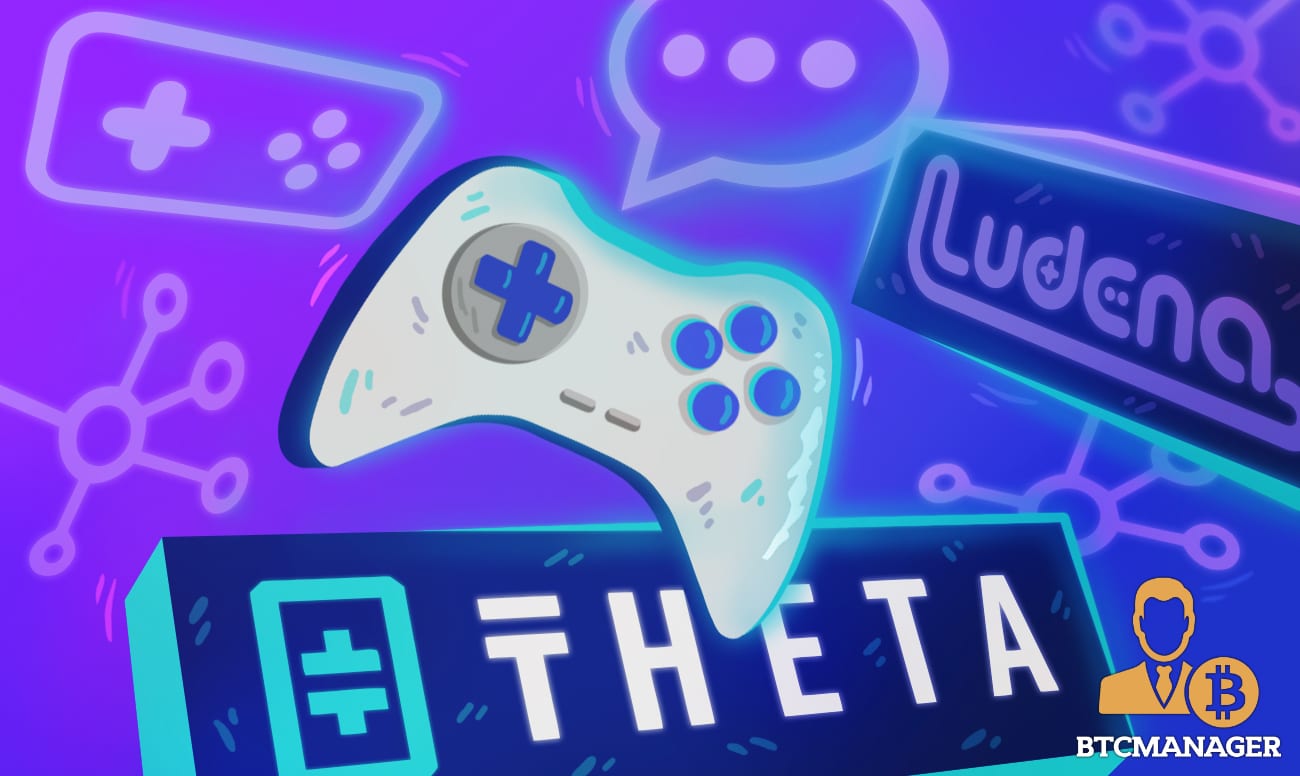 Ludena Protocol, a South Korean distributed ledger technology (DLT) powered gaming ecosystem, has joined forces with Theta (THETA), a decentralized video streaming platform. The deal will see the integration of Ludena's decentralized application (dApp), GameTalkTalk into Theta, while the latter will reward users of the app with TFUEL token for their participation on the platform, according to a blog post on July 29, 2020.
Formidable Alliance 
As part of efforts to provide its users with more quality content, expand its ecosystem, and reward users for participating in its platform, Ludena Protocol has inked a strategic partnership deal with Theta (THETA). 
As stated in its blog post, the new alliance will enable Theta to integrate Ludena's GameTalkTalk dApp into its network and make it available to its own users.  On the other hand, Theta's esports, gaming, and blockchain content will be made available on Ludena. 
On top of that, the team says users of the GameTalkTalk dApp will be rewarded with TFUEL token when they watch videos, share content, and bandwidth on the platform. As part of the partnership, the Theta Live Mobile Embed for Android will be rolled out in Korea for the first time.
The Theta team will also create a dedicated GameTalkTalk channel on Theta TV, featuring its in-house curated content broadcasted live to its over five million users.
Rewarding Users with TFUEL 
For those who are unaware, Theta Live Embed makes it easier for live content on THETA.tv to be integrated into a vast array of platforms including website, blog, or social media, without much technical effort.
Mitch Liu, CEO of Theta Labs said:
"GameTalkTalk is an ideal partner to launch our Theta Live Embed product powered by the Theta Network, enabling viewers to relay esports and game streams to their peers and earn TFUEL as rewards."
Notably, Liu has hinted that since the launch of the Theta Live Embed solution, a few months ago, it has seen a significant level of adoption from its partners across the globe.
In related news, earlier in May 2020, BTCManager informed that THETA.tv had inked a deal with Samsung. The partnership is aimed at enabling the integration of THETA.tv into Samsung smartphones, to present users with live esports streaming content.
At press time, the price of Theta's native altcoin, THETA sits at $0.249460, with a market cap of $217.16 million, as seen on CoinMarketCap.