Kraken Swings The Doors Open To Dash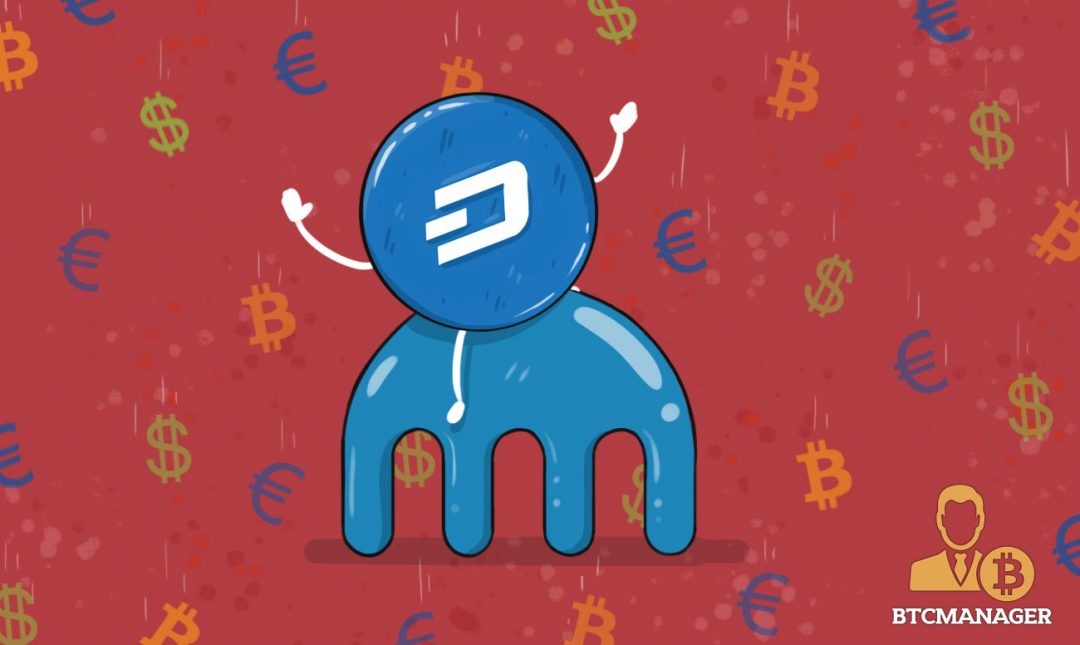 Dash, the rapidly ascending alternative to bitcoin, has announced a historic partnership with Kraken Digital Asset Exchange, one of the world's oldest, largest, and most respected bitcoin exchanges. As a result of this partnership, Dash is now open for trading on the platform with buy and sell pairings including DASH-EUR, DASH-USD, and DASH-BTC, with margin trading to follow soon.
This collaboration between Dash and Kraken comes amid a record surge for the cryptocurrency, which experienced an approximately sixfold increase in price per coin ($11 to $72) and a tenfold increase in trading volume ($3 million to $30 million) in Q1 2017.
Members of the Dash community are believed to have played a part in fueling this new development as evidence by this open letter to Kraken CEO Jesse Powell which was posted last year on Reddit.
Says Daniel Diaz, Dash VP of Business Development:
"Kraken is excited to offer Dash on their trading platform and our teams are working closely to ensure clients can begin trading the currency immediately. Kraken is an incredibly well established and well-structured organization, and amongst the best in the exchange business."
Diaz notes that in terms of reputation, Kraken represents the highest standard for client satisfaction. Dash, he emphasizes, is a project that has implemented very original ideas that resonate well with the market. As a top-tier exchange, Kraken's mission is to provide clients with access to digital currencies that are in demand and provide value.
In January 2017, the exchange added support for another privacy coin that is gaining popularity, Monero (XMR) and followed up by adding Tether (USDT), an altcoin that anchors to the US dollar, at the end of March.
Dash is an open-source project that delivers safe, decentralized financial solutions. Similar to digital cash, it can be spent easily and instantly online and at merchants and service providers worldwide. The network is widely revered for its built-in governance and funding system which allows projects to be proposed and voted on by the community, and if approved, paid for directly from the blockchain.
Following a spate of new developments, including the implementation of the Sentinel software upgrade and the announcement of revolutionary decentralized payments system called Evolution, Dash has been on a soaring trajectory. Its total market cap skyrocketed from $78 million (January 1, 2017) to an all-time high of $835 million (March 18, 2017), with new international markets unlocked alongside user demand.
Daniel Diaz continues:
"As the leading exchange in the Euro market, Kraken's global reach helps Dash successfully meet the needs of our users and investors. The entire integration experience was very positive, and we have high expectations for the partnership going forward. This is a significant achievement for Dash because our ecosystem needs high-quality and trustworthy exchanges like Kraken to thrive, and we know they will play an important role as a fiat gateway."
Founded in 2011, Kraken which is headquartered in San Francisco with offices around the world is consistently rated the best and most secure digital asset exchange by independent news media. Trusted by hundreds of thousands of traders, institutions and authorities, including Germany's BaFin regulated Fidor Bank, Kraken is the first exchange to display its market data on the Bloomberg Terminal, pass a cryptographically verifiable proof-of-reserves audit, and one of the first to offer leveraged margin trading. Kraken investors include Blockchain Capital, Digital Currency Group, Hummingbird Ventures, Money Partners Group, and SBI Investment.