Largest Swiss Retailer Accepts Bitcoin, Ether, XRP, and Litecoin Payment Option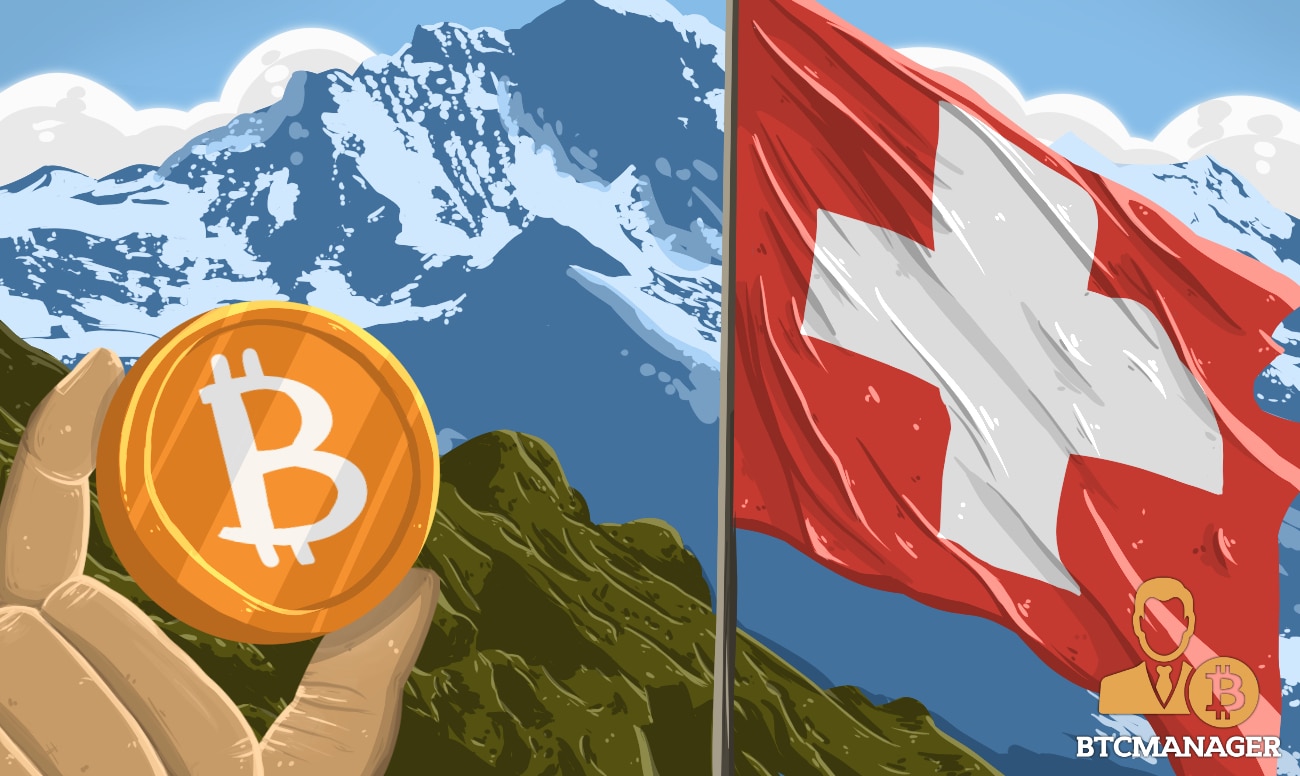 In what comes as a major impetus for cryptocurrency adoption, Switzerland's largest online retail store, Digitec-Galaxus, now accepts major digital currencies such as bitcoin, ether, and XRP, among others as a means of payment. This came to light in a report by Watson published March 19, 2019.
Crypto Adoption Continues to Make Steady Inroads
The report states that Digitec-Galaxus had been mulling integration of virtual currencies as a means of payment for a long time.
According to the announcement by the online retailer, customers of Switzerland's largest online shop can now purchase items with bitcoin (BTC) and altcoins such as ether (ETH), XRP, litecoin (LTC), bitcoin cash (BCH), bitcoin cash SV (BSV), binance coin (BNB), TRON (TRX), NEO, and omiseGO (OMG).
Notably, users can only use cryptocurrencies to pay for items if their bill exceeds CHF200 ($200.05). Oliver Herren, the co-founder and Chief Innovation Officer (CIO) of Digitec said:
"Cryptocurrencies are fascinating and could become a relevant means of payment in e-commerce. We would like to support this development. We wanted to do that for a long time, but the effort was too long for a long time." 
Often called "Switzerland's Amazon," Digitec-Galaxus offers an impressive catalog close to 2.7 million products on its website.
It's worthy of note that Digitec-Galaxus' newly unveiled crypto payment gateway was co-developed with the Swiss e-payment platform designer firm Datatrans AG as part of a pilot project.
Hanspeter Maurer, the Managing Director of Datatrans AG explained:
"So far, paying by cryptocurrencies hasn't been viable for most people. We're keen to find out how Digitec and Galaxus customers take up this offer."
Lucas Betschart, the President of Bitcoin Association Switzerland, Tweeted that Digitec is owned by Migros, which is Switzerland's largest retail firm, the largest supermarket chain, and the country's largest employer.
https://twitter.com/lucas_lclc/status/1107940005316571136
Interestingly enough, the online retail giant also sells cryptocurrency cold storage hardware wallets – Ledger Nano S and SatoshiLabs' Trezor.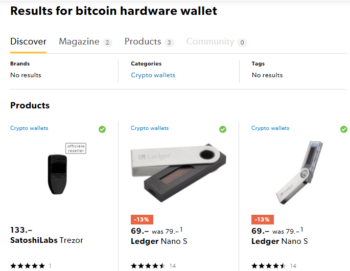 (Source: Galaxus.ch)
Partnership with Coinify
In order to ensure a smooth payment experience, Digitec-Galaxus has partnered with online crypto platform Coinify.
Once a customer selects the "cryptocurrencies" payment method, the checkout process redirects them to a Coinify page where they can select the digital currency they wish to make the payment in.
Once a cryptocurrency of a customer's choosing is selected, they receive a static conversion rate from the website that applies for 15 minutes. The customer can then make the payment through a crypto wallet.
Of late, Switzerland has emerged as one of the leaders in cryptocurrency adoption.
BTCManager reported on November 18, 2018, how the Swiss regulatory authorities gave the go-ahead to cryptocurrency startup Amun AG to list a crypto index fund on Europe's fourth-largest stock exchange, SIX Swiss Exchange.