Switzerland OKs HODL: World's First Cryptocurrency ETF to Launch Next Week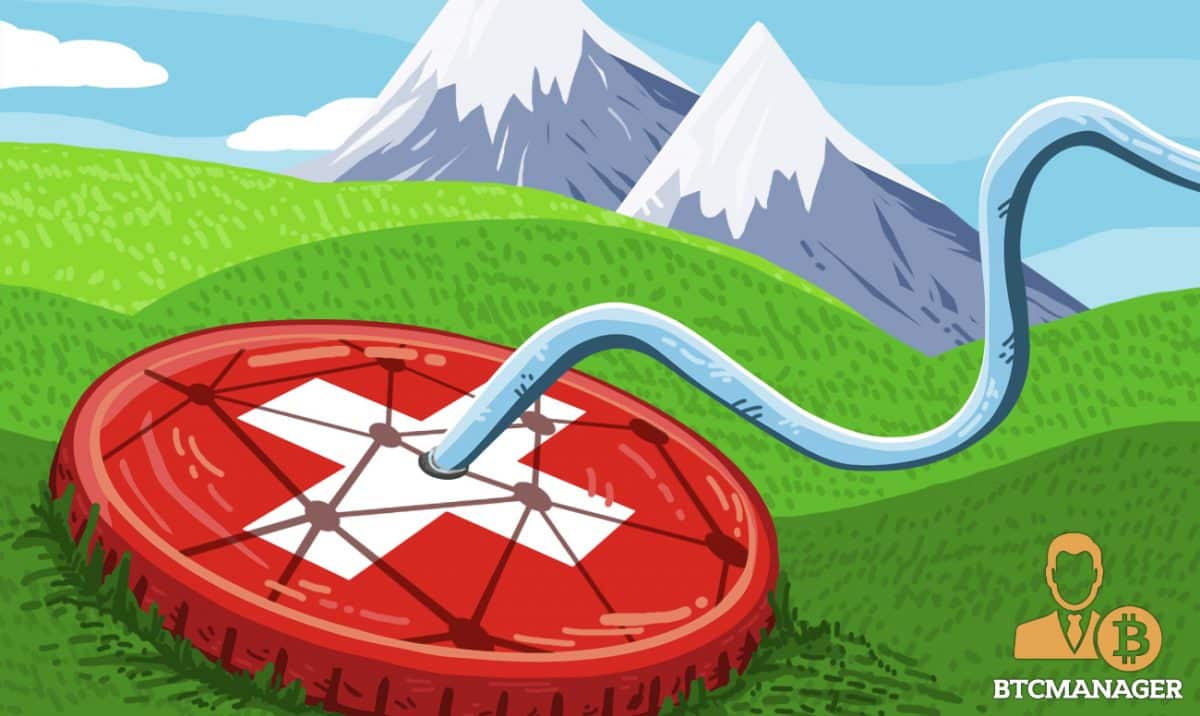 In a historic decision amidst the crypto bloodbath, Swiss cryptocurrency startup Amun AG has been given the go-ahead to list a crypto index fund on Europe's fourth-largest stock exchange, SIX Swiss Exchange. With a market cap of $1.6 trillion, the exchange will facilitate the world's first crypto Exchange Traded Product (ETP), reports Trustnodes, November 17, 2018.
Access to Institutional and Retail Investors
The ETP backed by Amun, a fintech firm based out of London, keeps track of the largest cryptocurrencies by market capitalization, allocating assets according to the share captured by the respective digital currency.
The ETP will allow investors to gain direct exposure to the five largest cryptocurrencies by market cap, including bitcoin (BTC), Ripple's XRP, ether (ETH), litecoin (LTC), and bitcoin cash (BCH).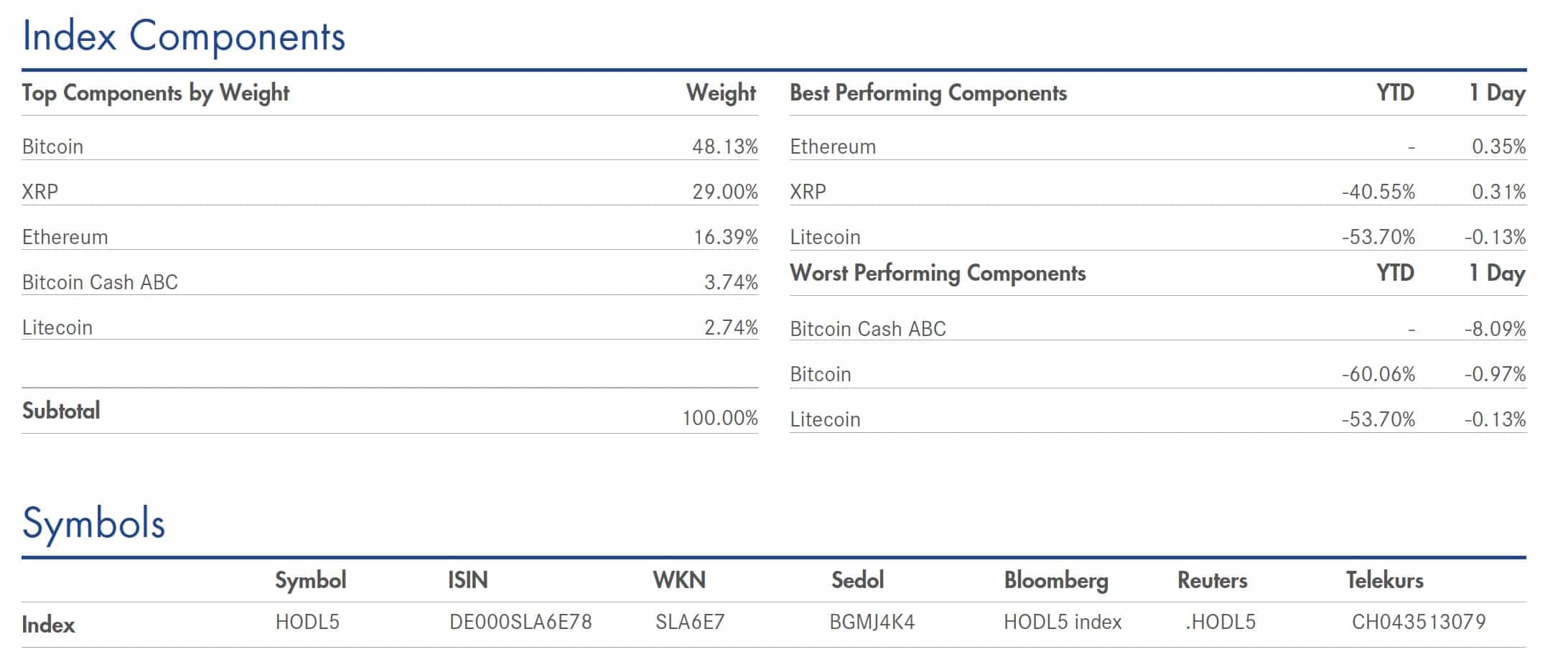 Interestingly enough, because of the recent crypto market crash, XRP will enjoy the second largest portion of the ETP, as it sits above ether in terms of total market cap.(Source: Trustnodes)
Notably, two global trading firms named Flow Traders and Jane Street, have provided the seed funding for the ETP. The multiple cryptocurrency product is expected to launch in Zurich by next week.
Acknowledging some of the terms specific to the global crypto community, the ETP will be traded under the ticker "HODL." Sharing his thoughts on the development, Hany Rashwan, CEO and co-founder of Amun AG, stated:
"The Amun ETP will give institutional investors that are restricted to investing only in securities or do not want to set up custody for digital assets exposure to cryptocurrencies. It will also provide access for retail investors that currently have no access to crypto exchanges due to local regulatory impediments."
Amun AG's ETP differs from other crypto-related products like Coinshares bitcoin/eth trackers in that it is the first cryptocurrency ETF that is legally required to be backed by converting the stock share into crypto.
With regard to the functioning of the product, when an investor buys a stock of "HODL" (comprising of a basket of crypto with 75 percent market share) on SIX Swiss Exchange, Amun AG will charge 2.5 percent yearly management fee for the passive investment services.
Will the U.S. Follow Suit?
While Switzerland has taken its first steps towards embracing a cryptocurrency ETF, things still remain largely ambiguous in the U.S. In August 2018, the U.S. SEC rejected three applications seeking the establishment of Bitcoin ETFs in the country.
Further, there's no clear picture as to when the SEC will make its final decision regarding crypto ETFs, as BTCManager reported on November 6, 2018, that the American financial watchdog is unlikely to make the final call anytime soon.