Law Firms Want to Replace Roche Freedman in Tether Crypto Case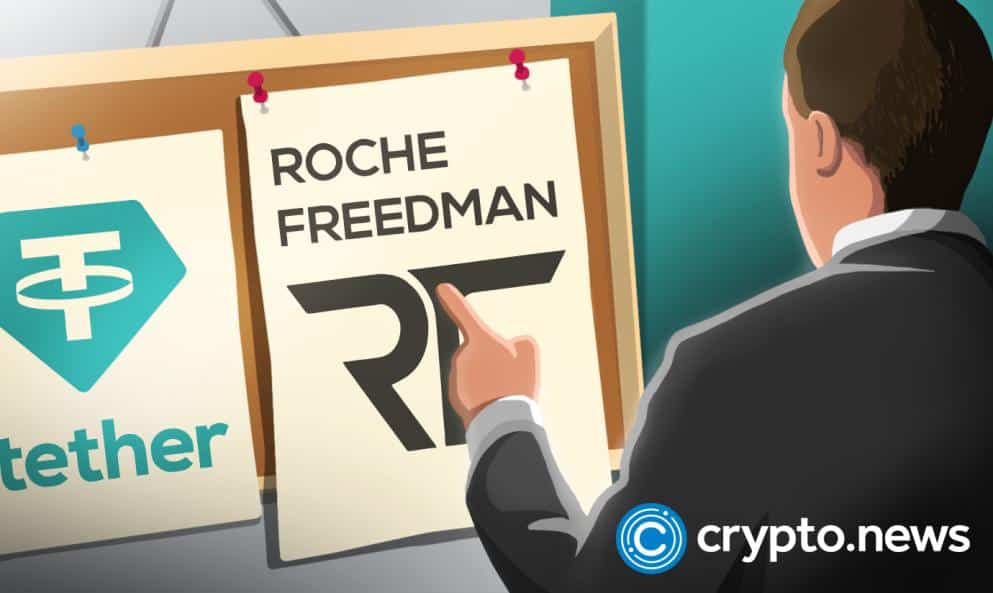 Two law firms have requested to be appointed as lead counsel in the Tether class action case in place of Roche Freedman.
Law Firms Want Roche Freedman off Tether Case
Law firms Kirby McInerney and Radice are asking to take over as lead counsel for the Tether class action lawsuit from the beleaguered law firm Roche Freedman. This comes after a controversy regarding Roche Freedman's founding partner swamped the law firm.
Kirby McInerney LLP (Kirby) and Radice Law Firm, P.C. (Radice) represent Eric Young, Adam Kurtz, and David Crystal, who are filing the lawsuit as passive class members. They assert that Roche Freedman's ongoing involvement in the case "will likely continue to be detrimental to Kirby-Radice Plaintiffs and the putative class." To alleviate these concerns, the firms wrote a letter on Monday to the judge requesting that Roche Freedman be replaced.
"Unless Roche Freedman is removed as interim co-lead counsel, the inquiry into the adequacy of lead counsel's representation in this and other litigations will prejudice the rights of the putative class," the letter stated. "To avoid a sideshow about the adequacy of counsel or the motives and use of litigation and discovery, a new leadership structure is necessary."
According to the letter, the new leadership structure would consist of Kirby and Radice, whose appointment "would provide guardrails against additional fallout from the recent disclosures relating to Roche Freedman and ensure that the putative class has adequate representation going forward."
The Controversy Surrounding Roche Freedman's Founder
Roche Freedman filed the case in the United States District Court for the Southern District of New York in 2019, alleging that Tether colluded with numerous other exchanges identified in the suit to manipulate cryptocurrency markets, leading traders to distress.
Scandal shook the case in recent weeks as videos leaked showing Kyle Roche, founding partner and lead on a number of the firm's class action cases, detailing his ties with Avalanche blockchain developer Ava Labs. A blog post including the videos claimed that Roche initiated cases on behalf of the company, an allegation that both parties have firmly refuted.
According to court documents released on August 31, Kyle Roche withdrew as counsel in a number of crypto-related class action lawsuits, including the Tether and Bitfinex Crypto Asset Litigation.
Roche Freedman Responds to Removal Request
On Tuesday, Roche Freedman filed its response, calling the attempt to remove it an "extraordinary remedy" based on "recordings of a single lawyer who has since sworn those statements were false or misinterpreted:"
"The Firm also took appropriate steps to avoid any appearance of impropriety."
Roche Freedman states that it has excluded him from this case and that he will "not receive any portion of the proceeds from this litigation."
It maintained that this should be the end of the matter since "the five named plaintiffs who actually retained the Firm and stand to lose the most if deprived of their counsel of choice."
Tether, one of the defendants in the litigation, has already requested that Roche's law firm be dismissed and that it attest that it has returned or destroyed any defendant-issued papers and has not shared them with any third party.