Leading UK Bus and Train Service Partners with DOVU Blockchain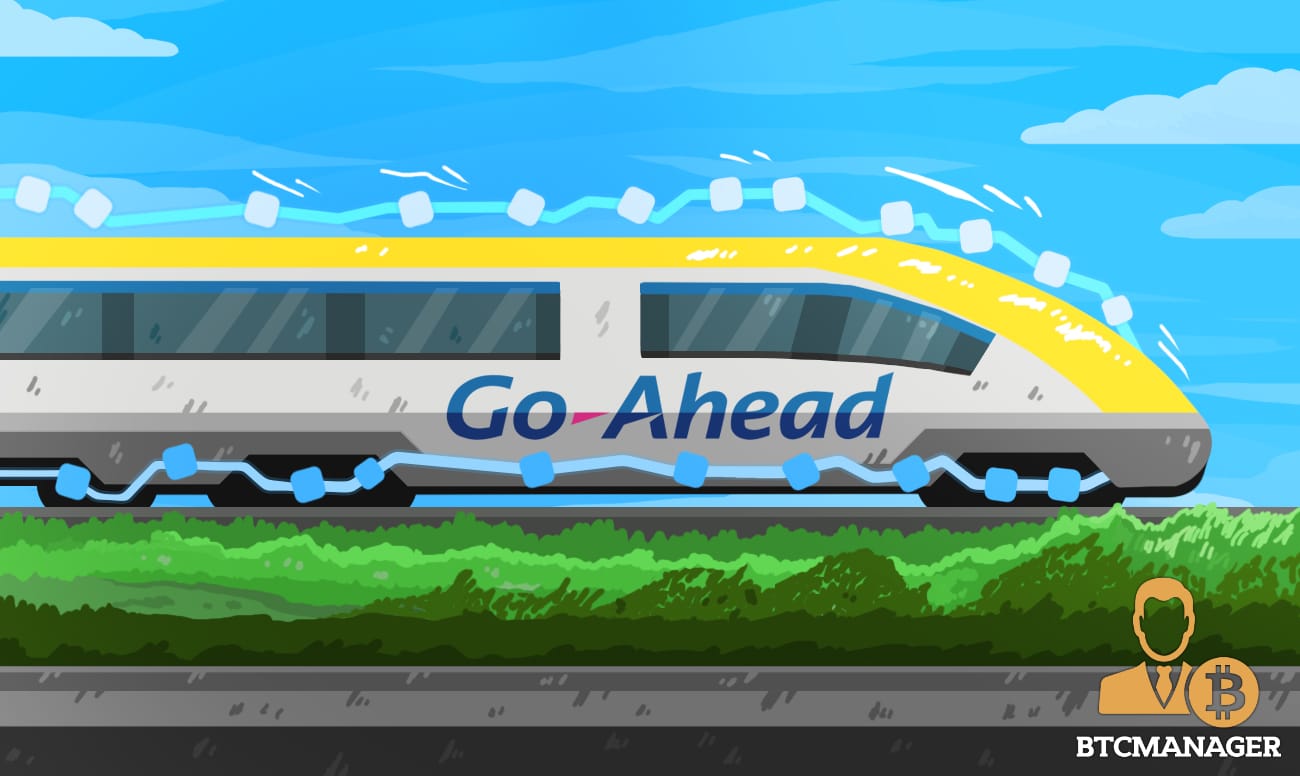 Blockchain has seen yet another innovative application as DOVU has teamed up with Go-Ahead Plc, a British transport service, to offer tokenized rewards to customers sharing their travel habits. This according to a report from TechCrunch, February 1, 2019.
Staying on Track
For the most part, blockchain's role in the transportation sector has seen it being used for aviation purposes as well as for tracking the shipping of goods. Now, thanks to a partnership between Go-Ahead Group Plc, a British transport company, and DOVU, blockchain technology will now be used to give benefits to rail users.
The deal was reported on February 1, 2019, and is significant because of how large Go-Ahead's Network is. They are the largest bus service providers in London, and also account for 30 percent of all rail trips taken in the city with over half a billion journeys recorded each year. Now, they are getting in on the blockchain action by rewarding their customers with crypto tokens.
Claim Your Reward
The new initiative will make use of DOVU's native  ERC-20 token, DOV, and apply them to Thameslink and Southern Rail services provided by Go-Ahead. The reward system will be based on the sharing of travel data by customers.
Tokens are awarded to customers who share their travel data with an emphasis on the first and last legs of their trips. Additionally, rewards are given to customers who make unspecified changes to their travel habits.
According to Go-Ahead management, the purpose of this scheme is to enable the firm to have access to valuable data that will help in improving services offered to customers.
This partnership comes just after DOVU placed as a finalist in Go-Ahead's 'The Billion Journey Project', which put out a call for companies to come out with innovative ideas for the transport industry. Clearly, the management of Go-Ahead was impressed with what DOVU has to offer, much like BMW who previously partnered with DOVU on another token rewards system that rewarded trivets for tracking their millage.
DOVU's business model essentially works by creating a marketplace where transport-related firms can access travel information that is shared by passengers. The use of blockchain in this instance ensures that the information given is as accurate as possible; by rewarding customers, the information is acquired in a legal and secure manner, avoiding a situation similar to the Cambridge Analytica scandal of 2018.