Leapfrogging: Blockchain Technology to Accelerate Developing Nations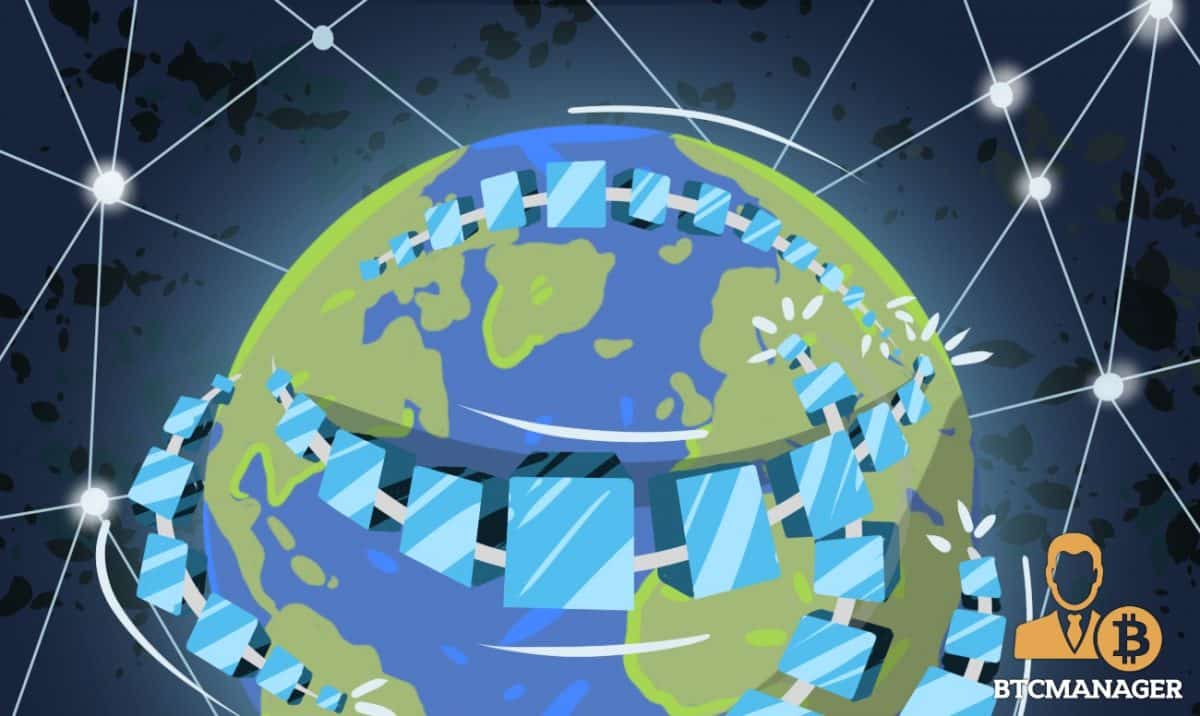 Paul Domjan who serves as the global head of research, analytics and data at Exotix Capital recently shared his views on blockchain technology and how it is a game changer for emerging markets. According to him, cryptocurrency and blockchain technology are significant disruptors that will help bridge the gap between the developed and developing world.
Defining a Market Sector and Use Cases
Paul use the advent of smartphones as a similar example, in that they too helped emerging countries to skip altogether wired telephone technology. Wireless communication saved money for these countries in unimaginable ways.
#Blockchain is allowing #developingcountries to leapfrog over traditional financial services https://t.co/jWw5sVyD9S pic.twitter.com/zeUvqzfBFw

— World Bank (@WorldBank) November 11, 2017
The head of research explained that the best place where blockchain technology can be used is where a standard ledger is required such as property registrations, money transfer, and contract enforcement.
Blockchain technology is the backbone of many in the cryptocurrency industry as the latter are just the first application. Bitcoin launched in 2009 and popularized the innovation . Simply put, a blockchain is a digitized, decentralized public ledger of transactions. It keeps a permanent record of all transactions between users in the network.
Any modification or update in any transaction is transmitted to every user in the network. This technology helps in making the system more secure and decentralized. The real identity of the parties involved in any transaction is also never revealed, and cryptography secures the transaction.
Blockchain technology was initially developed for keeping bitcoin decentralized, but it has now found its applications in fields as diverse as research, music and warehouse management.
Major beneficiaries of blockchain technology happen to be banks, who use it to transfer money, track settlements and keep costs low by taking middlemen out of the system. Domjan says:
"Due its distributed nature, recording new assets on a blockchain can be quite slow, with transaction times measured in hours or even days rather than the seconds that are typical of e-commerce. As such, blockchain technology is a poor substitute for existing ownership records in developed or even emerging economies."
Critics argue that as more users contribute to the network, however, it will begin slowing down. Consequently, more time will be required to transmit and update the ledger for every user on the network.
Russia and China, for instance, have already designed systems for registration of property that are on par with the OECD countries. Sweden, a developed nation is also looking at a blockchain enabled real-time system to keep property records and to update any transfer of the rights of that property.
As per an article by the Harvard Business Review, Dubai has taken the lead in blockchain adoption. It has a vision of moving 100 million documents per year onto a blockchain by 2020.
Estonia has similarly implemented the BitNation public notary services for its citizens, including recognizing marriages recorded on the BitNation blockchain. Ukraine is in the process of developing a similar election based platform.
Paul Dojan argued why he felt that cryptocurrencies will be more commonly used shortly. Countries with high inflation, governance problems, and currency volatility could switch to using cryptocurrencies. Venezuela is also launching a natural oil-backed cryptocurrency 'Petro' of which the ICO begins on February 20, 2018.