A Guide to Airdrops Part 1: The Beauty of Airdrops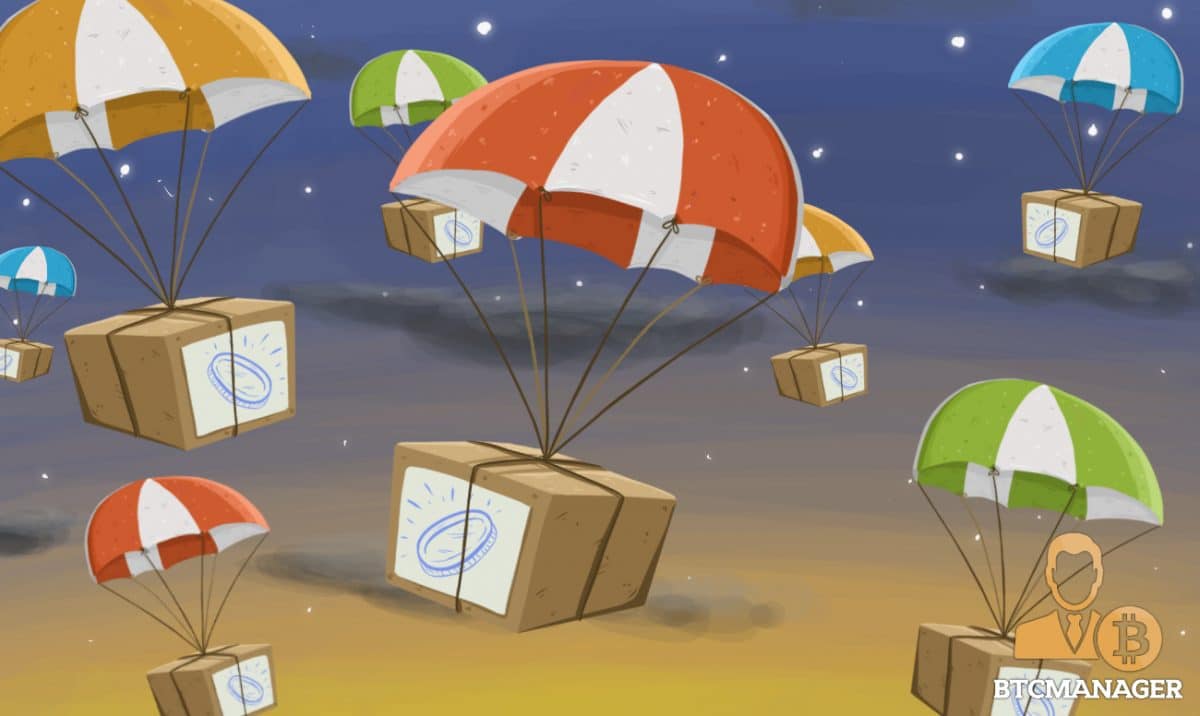 We're sure you've all heard the idea that 'airdrops are free money!' As wise investors and skeptical purveyors of the cryptospace, we are rightfully incredulous of such a claim. "Free money?"
Sounds like bullshit.
In some cases, you're right. However, in many cases, you're actually wrong.
Because airdrops are so muddled with B.S. and worthless coin drops and require some level of technical knowledge of how cryptocurrency works beyond "send money from wallet A to person in wallet B," and sometimes even involve the transfer of private keys, many people in the cryptospace stay away from them.
But if you're willing to navigate through the sea of B.S. and find the many (yes, many) projects that actually offer legitimate airdrops that can be cashed out for real value, then you actually can get "free money" in this space fairly easily.
How Much?  
This number depends on you and your personal situation as well as the cryptosphere in general at a given moment in time. How much free time do you have? What projects are offering the airdrops at this current moment? How long do you have to wait for it? Do you need to stake anything? Will the price of the coins drop or rise by the time you finally get around to selling your free airdrop? How much disposable income do you have available to accumulating coins specifically for the purpose of obtaining "free ones"?
Okay, I Get It but Can I At Least Get a Rough Estimate?
So, like I said above, it's hard to get a 'rough' estimate. But if you stay on top of these, and you're diligent about the opportunities that you pursue, and you have roughly $4,000 of disposable income to invest and 'hold' certain coins, you earning an extra $1,500+ per month is not out of the question at all, and that's a conservative estimate.
Will you become a millionaire/rich off of airdrops? Probably not. But there is a great chance that you can earn yourself several thousand dollars of additional passive income each year doing little to no work without having to 'gamble' on making good choices on the markets, and that's something that 99 percent of people on this planet should want to take advantage of.
So Why Are These Projects Giving Away These Coins?
Because there's something in it for them and it costs them relatively little to nothing to do so.
Here's a brief explanation:
They have a new project that they just released, and they don't want to have their project destroyed by folks that simply bought the coin during the ICO to make a quick profit the day that it launches on exchanges. So, they build in a staking mechanism or some other sort of incentive to encourage people to hold the coin, rather than selling it. This encourages folks to not only buy it, but hold it – shortening up the sell side of the order books (generally), and forcing the price upward gradually. This strategy doesn't always work, but it has been very effective in the past, and it's a formula that a lot of different crypto projects have attempted to duplicate for that reason alone.
A hard fork is another common reason for "free coins." This isn't necessarily the developers doing; this is just a consequence of initiating a contentious hard fork on any chain. Basically, whenever a contentious hard fork occurs, it 'copies' the history of the chain up to that point. So, all of the transactions that occurred in the past are still valid.
Let's give an example here:
Suppose there's a coin called "ExampleChain." ExampleChain has existed since 2011, and it has a lengthy history in the community. Some developers decide they're going to create a hard fork for this chain called "BetterExampleChain" and it's set to initiate tomorrow. Everything that's a part of ExampleChain's history is part of the "BetterExampleChain" blockchain up until the point of launch tomorrow. So, if Billy sent Jill 20 "ExampleChain" coins the week before, the "BetterExampleChain" has that recorded as Billy sent Jill 20 "BetterExampleChain" coins the week before.
So, when "BetterExampleChain" launches, Jill will have 20 "BetterExampleChain" coins in her wallet. And why wouldn't she?
What Wallet?
So, let's say Jill has no clue what the hell "BetterExampleChain" is. That doesn't matter. If "BetterExampleChain" is a true hard-fork, then Jill should be able to "claim" her coins.
What Do You Mean "Claim?"
Basically, Jill has a few options here:
Jill can claim her new 'BetterExampleChain' coins by configuring the 'BetterExampleChain' wallet by inputting her public key and private key (proof that she really is the owner of this wallet), and she'll gain access to the new tokens. *We'll get into how to manage this private key issue later.
Perhaps Jill has her coins on an exchange that has the private key to her wallet. However, that exchange has decided to do the work for Jill and will compensate her by adding the corresponding amount of 'BetterExampleChain' coins to her wallet.
Jill has her coins in another wallet service like Coinomi that's been known to support airdrops. They decide to do the work for Jill and deliver her coins to her.
Thus, if you're someone that's looking to make a bit of extra money through cryptocurrency, but you don't want to risk an absurd amount of money doing so, airdrops may be the way to go.
Keep in mind though – airdrops are not without risk. There's a chance that the price could drop while you're staking or waiting for an airdrop. Folks in the cryptocurrency world have been known to pick up a coin solely to stake it for an airdrop or to qualify as a 'holder' at the time of the 'snapshot,' then they'll quickly "dump" or sell their holdings immediately thereafter. Thus, if you're not wise about the strategy that you use for an airdrop, you may find yourself losing out.
However, the chances of coming out with a net loss during this process is usually tangibly less than it is for those trading on the open markets.
You don't have to participate in airdrops, but they often present themselves as a viable means of acquiring some 'easy money' in crypto.  
Take a look at BTCManager's series on Airdrops here.