An Introduction to Bitcoin Cash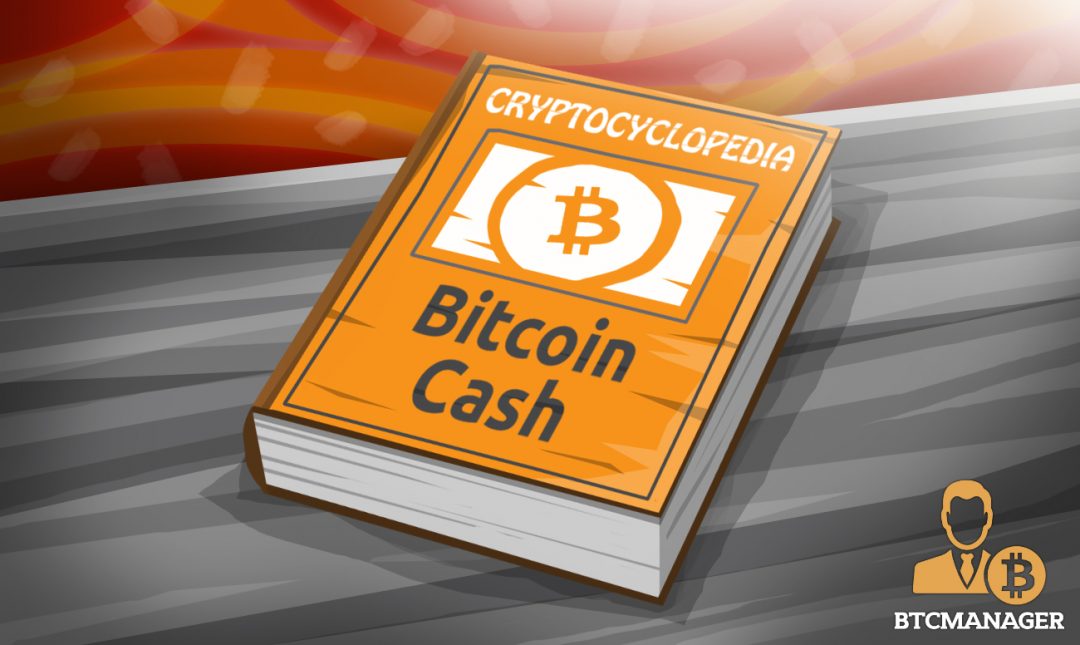 Knowing your coins is half the battle and investment advisors are indeed curious about the future of Bitcoin Cash (BCH) moving into 2018. We will look at the birth of this coin, the handful of different parties revolving around this project, and its price history.
Birth of a Fork
Bitcoin Cash is the product of a hard fork proposed by members of the bitcoin community in August 2017. The proponents felt that, as it stands, bitcoin will not be able to properly address the scaling issues that come with 1MB block size limit. The divergence came shortly after the first Segregated Witness, also known as Bitcoin Improvement Proposal (BIP) 91.
This first SegWit amendment sought to streamline the transaction process by splitting information into two categories; the original portion and the unlocking signature. The latter piece of data is stuck onto the end of the transaction and would account for a much smaller amount of input. More importantly, this adjustment is known as a soft fork and is, in many ways, much less controversial.
Unfortunately, developers did not find the proposal sufficient enough to address bitcoin's scalability concerns. In fact, some even suggested that the soft fork would only prolong an inevitability. At current, the Bitcoin network is only able to seven transactions per second, which is far fewer than industry competitors Visa and PayPal.
Ultimately a heated debate over bitcoin's future was formed over this exact topic, with some members eventually moving to Bitcoin Cash's 8MB block size. Bitcoin Cash was officially released on August 1, 2017.
Leading voices of the 8MB block include Roger Ver, Jihan Wu, Rick Falkvinge, John McAfee, Kim Dotcom, Calvin Ayre, and Gavin Andresen.
Release and Fluctuating Value
The resulting fork went earned only moderate attention even to those who held bitcoin at the time of the fork. At block 478559, holders of bitcoin also received an equal amount of bitcoin cash upon the currencies inception.
It was valued at roughly $294.60 on August 1, 2017, but would experience massive spikes and valleys shortly thereafter. On August 19, 2017, the digital currency nearly touched $1,000 before dipping down to $445 nearly a month after.
On November 12, 2017, it pushed over to $2,250 in the greatest spike in value the cryptocurrency has experienced. Spectators of the spike attribute this boost to the suspended SegWit2X hard fork scheduled for the same month. This second amendment looked to increase block size in the Bitcoin Blockchain from one megabyte to two.
Naturally, the community turned to an alternative that offered quicker transactions speeds. As the market cap for the currency also spiked, Bitcoin Cash earned second place after stepping in front of Ethereum. This bull-run also led to the crash of South Korean exchange, BitHumb, as investors attempted to sell en masse their holdings.
Another metric, CoinGecko, also documented the currency's meteoric rise and collected data outside of the market capitalization to evaluate Bitcoin Cash, which stands in the top 15 crytoassets at the time of writing.
At the time of press, Bitcoin Cash has leveled following it's drop from the $2,000 mark to $1,600. It holds the third highest market cap following Bitcoin and Ethereum.
Bitcoin Cash Wallets and Nodes
During the hard fork to Bitcoin Cash, those that were also holding an amount of bitcoin were given the same amount in the forked currency. If a user was holding one bitcoin on August 1, for example, they then automatically received one unit of bitcoin cash .
Accessing the new holding means gathering ones private keys from the bitcoin node or wallet and exporting them to a Bitcoin Cash supported wallet. As a side note, private keys should be handled with the utmost security and attention as they grant access to the respective wallet.
At current, there are a number of different wallets that individuals can use to access and store their Bitcoin Cash. These include Electron Cash, Bitcoin.com Wallet, BTC Wallet, Coinomi, BitPay, and hardware wallets, Ledger and Trezor.
After this, there exists also a Bitcoin Cash node called Bitcoin ABC. The process to retrieve and store Bitcoin Cash on ABC is relatively the same as Bitcoin Core. However, it is important that users do not install and run both nodes on the same device.
The Bitcoin ABC conflicts with certain bitcoin software, most notably Bitcoin Core, and has reportedly overwritten pre-existing Bitcoin network nodes.