Earn Crypto Part 6: Video Streaming Platforms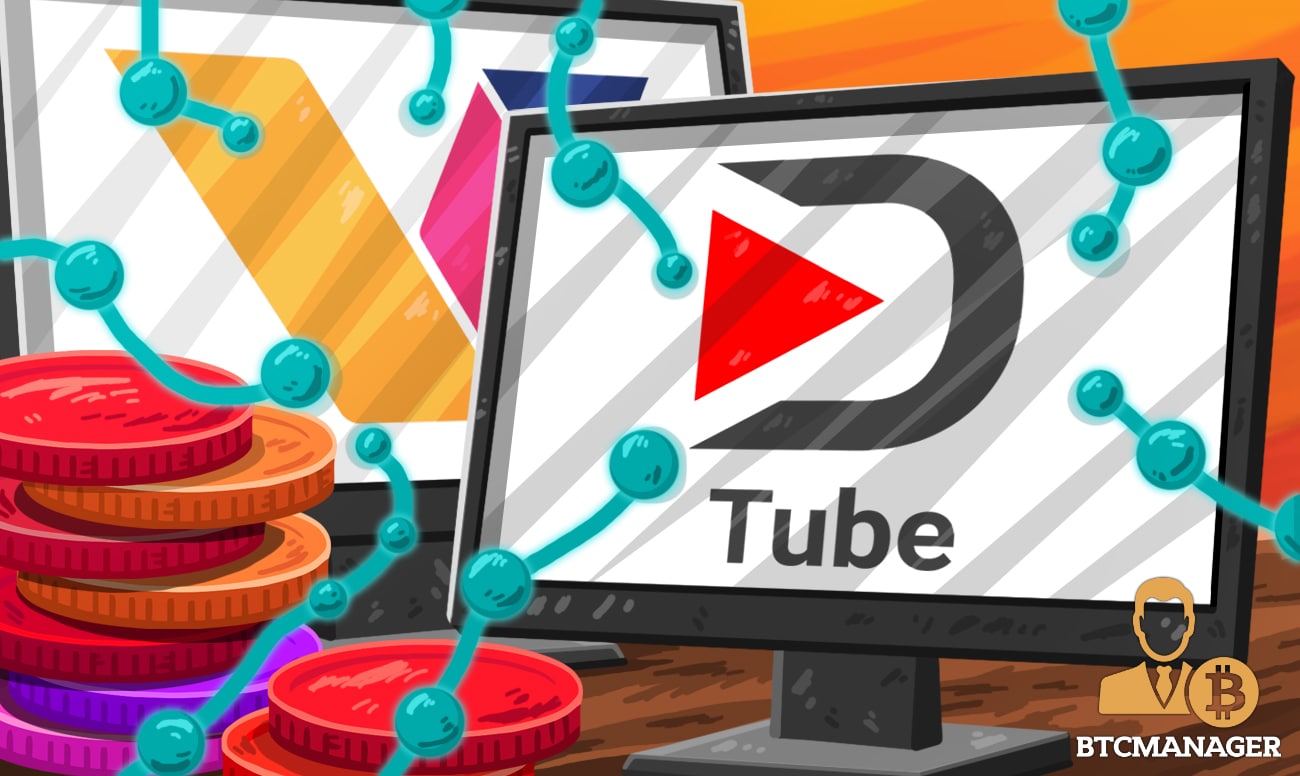 In BTCManager's series titled "Earn Crypto," readers are being introduced to a wide range of platforms, applications, and ways that they can earn bitcoin and other digital currencies as a member of the cryptocurrency community.

In this article, readers will learn how they can earn cryptocurrency by participating in video streaming networks. There are a number of video sharing platforms that allow users to garner cryptocurrency earnings by sharing, watching, liking, or commenting on video content uploaded to these websites.
Crypto And Digital Video Content

The content market is responsible for a whole new crop of top earners. Creating and sharing content, especially visual content, has created a thriving novel economy. With platforms like Youtube, Instagram, and Twitch, a large number of people are capitalizing on sharing seemingly mundane and everyday actions through videos online.
Top earners are able to make millions in annual revenue through partnerships and promoted content. While most of the popular video sharing platforms deal with fiat currency, for those who want to earn cryptocurrency, there are a few platforms optimized for earning digital currency.
DTube
Dtube is a video sharing platform based on Steemit, which is a social media and blogging platform built on the blockchain.
The blockchain-powered platform works similarly to its peers, including Facebook and Instagram. It allows users to share and give feedback on content. Its main difference, however, is that users are able to accumulate monetary awards with greater participation on the platform. Through its two native digital currencies, Steem and Steem Power, Steemit allows content creators and other participators to earn financial rewards.
As Dtube is built on the Steemit platform, it leverages the in-built features of the blockchain-based social media network to allow users to earn cryptocurrency.
The Steemit platform is designed to favor those who participate more on the network. In this way, the more content you share on the Dtube video sharing platform, the more you stand to earn. Additionally, the more you comment on, like, share or otherwise interact with content on the platform, the more you are likely to earn.
Payments are made in Steem or Steem Power. Moreover, because of the immutable quality of the blockchain, content on Dtube is censorship-resistant.
Vevue
Vevue is a video sharing platform based on the Qtum blockchain. Content creators who use the platform have access to features that are not easy to enforce on other similar platforms.
On the Vevue platform, users are able to protect the content with copyright, giving them the chance to claim any monetary rewards in case the content goes viral. In stark contrast to other platforms, content creators are able to set a price for their videos which users then agree to pay when deciding to watch the content. This ensures creators earn rewards in the form of cryptocurrency.
Additionally, content creators can earn cryptocurrency by completing the tasks set out on the platform. There might be demand for a certain recipe or for a review of a game. If a content creator records a video for the task required, they are entitled to earn cryptocurrency. Payments are made in the Vevue token.

Verasity
Verasity is a social media and video sharing platform, which is attempting to give consumers a way to monetize their views. Most similar platforms focus primarily on the content creators and as a result, monetary rewards are skewed heavily in their favor. However, content creators are able to capitalize on the number of viewers their content is able to reach.
In an attempt to provide viewers with a way to capitalize on their activity on the video sharing platform, Verasity has created a blockchain-based platform that allows consumers to earn Vera tokens by watching content. Additionally, viewers are able to increase their earnings by agreeing to options like seeing advertisements.
Content creators can also earn Vera tokens by creating exclusive content or by offering ads. However, it is not mandatory for consumers to view the ads; the choice is up to them.
If users are looking for a way to earn cryptocurrency but do not want to create video content, then Verasity may be the best bet due to its viewer-focused design.