A Guide to Initial Coin Offerings (ICOs)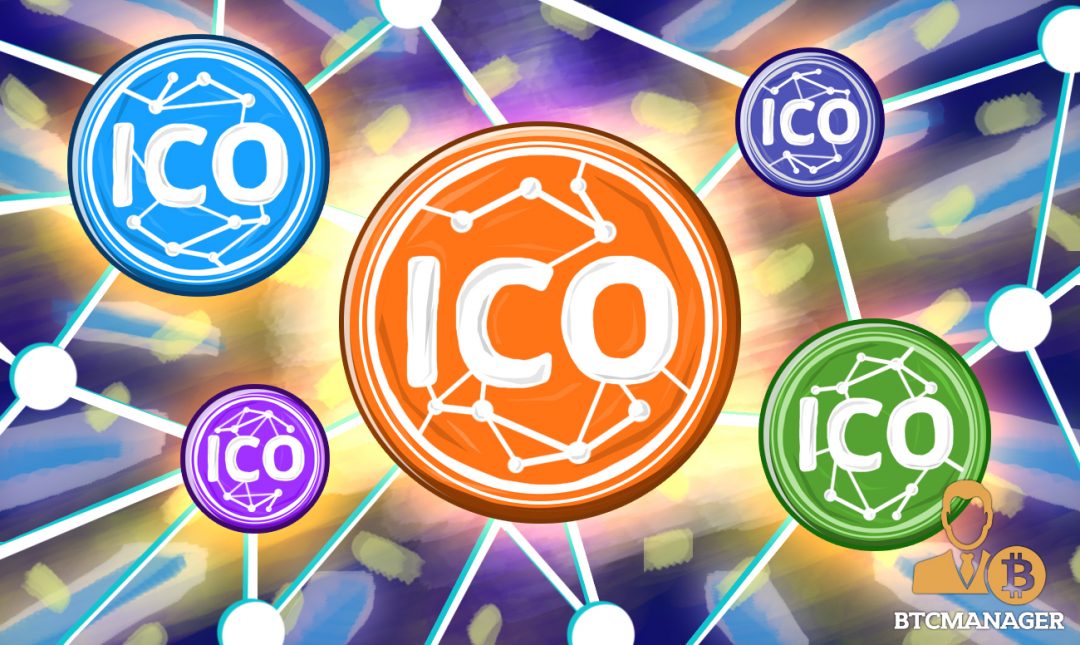 In the cryptocurrency world, 2017 has arguably been the year of the initial coin offering (ICO). Year-to-date, blockchain projects have managed to raise over $2.2 billion through this innovative new form of fundraising that involves the issuance of a new digital token to early-stage investors.
In this guide, you will discover what initial coin offerings (ICOs) are, how they work and what to look out for when investing in them.
What are ICOs?
Initial coin offerings (ICOs), also known as initial public coin offerings, initial token sales, crowdsales or token sales, are a new form of startup fundraising that involves the sale of a digital token to early investors.
The digital token then acts as a quasi-share in the startup projects, similar to how shares are issued in an initial public offering (IPO) on the stock market. However, digital tokens do usually not give investors a legal claim on the company's assets as it is the case when purchasing shares in a company.
ICOs usually run for a 30-day period during which investors can purchase the new digital tokens in exchange for bitcoin (BTC) or ether (ETH). Since most ICOs are run on the Ethereum blockchain, ether (ETH) is the most popular digital currency used to make investments in the token sale market.
A Brief History of ICOs
While ICOs became big in 2017, the first initial coin offering actually dates back to 2013 when Mastercoin (now known as Omni) held a public token sale on the BitcoinTalk Forum to fund the development of its project. Despite much skepticism about funding a new project in this way, with some believing it was just an elaborate scam, Mastercoin managed to raise 5,000 BTC – around $500,000 at the time – from around 500 investors. The Mastercoin project went on to develop a digital currency and communications protocol built on the bitcoin blockchain that has since changed its name to Omni and is still an active project today.
NXT was another prominent project that raised funds through a token sale in the early days of the ICO market. The project raised $6,000 in September 2013 on the BitcoinTalk Forum to develop an entirely new cryptocurrency that uses a proof-of-stake consensus mechanism instead of bitcoin's commonly used proof-of-work consensus.
A year later, in April 2014, the MaidSafe project also held a crowdsale where it managed to raise over $6,000,000 worth of Mastercoin and bitcoin to create the first autonomous data network.
2014 also witnessed one of the most prominent ICOs in the history of cryptocurrencies. Ethereum held a token sale in July and August to the fund the development of its decentralized smart contract network during which it managed to raise $18 million by selling ether (ETH) in exchange for bitcoin at around $0.40 per ether.
After the successful token sales of MaidSafe and Ethereum, the ICO market began to grow and attract more investors in 2014 and 2015.
2016 was the year when the ICO market truly began to flourish, which led several very innovative projects conducting successful crowdsales. Projects such as Lisk, Stratis, Iconomi, and Waves were some of the most notable blockchain projects out of the 50+ ICOs that took place last year.
Over $100 million worth of funds were raised during token sales in 2016, which is a small figure compared to what we have been able to witness in 2017.
ICOs Today
Today, ICOs are "everywhere." Startups are launching token sales on a daily basis with varying viability and success. Over $2.2 billion have been raised by initial coin offerings in the past ten months.
ICOs are enabling innovative ideas to receive funding for which they do not need to provide equity in the company or need to repay any loans. Not surprisingly, therefore, even non-blockchain startups have entered the ICO market in the search for "easy money".
In 2017, we have seen record-breaking funds raised through token sales. In June, the Bancor Network raised over $152 million. In the same month, EOS raised over $183 million, and in July, Tezos managed to raise over $232 million. The most funds raised during an ICO to date has been the Filecoin token sale, which managed to raise over $250 million.
At the same time, the newly issued digital tokens from successful token sales generated high returns on investment in the first half of 2017 when both bitcoin and the altcoin market experienced exuberant rallies.
The second half of 2017, however, the sentiment has changed in the ICO market. In July, the U.S. Securities and Exchange Commission was the first regulator to announce ICO regulations. The SEC stated that ICO tokens that function as securities fall under U.S. securities law and thus require regulatory oversight.
Regulators in Canada, Singapore, and Hong Kong followed suit issuing similar regulation while China and South Korea took it a step further and decided to ban initial coin offerings.
The introduction of regulations somewhat rattled the ICO market and startups launching token sales now need to seek extensive legal advice before concluding their token sales to ensure they are on the right side of the law within their jurisdictions.
How to Invest in an Initial Coin Offering
To invest in ICOs, you have to scroll through ICO listing platforms such as Smith&Crown or TokenMarket to find potentially promising projects that are in need of funding. Once you have found a list of projects you could see yourself investing in, you need to go to the projects' ICO sites to purchase their tokens.
To partake in an ICO, you will – in most cases – need an Ethereum wallet that can store ERC20 Ethereum tokens as most ICOs issue ERC20 Ethereum-compliant tokens. MyEtherWallet is probably the most popular wallet for ICO tokens, but you can also use Mist, for example.
Then you fund your Ethereum wallet with ether (ETH) and send the amount of ether (ETH) you want to invest to the ICO's smart contract address provided on the ICO's website.
Some token sales allow you to contribute using bitcoin or other digital currencies. In those cases, you simply send your digital currencies to the wallet on the ICO page for which you have set up an account under your name.
However, before investing in an initial coin offering, it is essential to conduct thorough due diligence on the project you are looking to fund to make sure you are picking potential winners instead of likely losers, or worse, fall for an ICO scam.
When looking at an ICO, you need to ask yourself the following questions:
Who is the team behind the project? Do they have sufficient experience to turn their idea into reality?
Does their product or service have real-world applications or is the company only using the ICO to raise money without actually need a digital token or a blockchain in their business?
Is there a market for the project's product or service?
Who are the project's competitors? Can they be outcompeted?
Has the project's code been peer-reviewed or is it open-source so that it can be inspected?
Does the token being issued have a utility or is it only another altcoin that is meant to replicate bitcoin?
Has the project taken newly issued ICO regulation into consideration when structuring its token sale or could they run into legal issues in the future?
How will the token supply be managed by the project's operators? Is it investor-friendly or is it unclear how many new tokens will enter the market and at what pace after the token sale?
These questions will help you to get a better understanding of the quality of the projects you are looking at. What is also important, is to check social media platforms such as Reddit and the BitcoinTalk forum to find out more about the project. Often times, these social media platforms can give a good insight into how well projects are being received, which can act as a proxy for how well its token sale and, subsequently, its tokens will perform.
Also, make use of project's Telegram and Slack channels to ask questions about the project if any have come up for you that have not been addressed by the team in the whitepaper or on social media.
Another great way to enter legitimate ICO's is through a cryptocurrency exchange that lists new blockchain projects. On Trading Browser you can browse digital asset platforms that offer ICO's.
The Risks & Rewards of Investing ICO Tokens
The risk and rewards of investing in ICO tokens are very simple. The reward comes in the form of your investment potentially increasing 10-fold or more in value. By picking the right ICO tokens, you could generate returns that cannot be matched by traditional investments such as blue chip stocks and bonds. However, this potentially high reward comes with a substantial amount of risks, namely operational risk, market risk, liquidity risk, regulatory risk and fraud risk.
Operational risk refers to financial losses stemming from the breakdown of systems, processes or human error. Unfortunately, operational risk plays a big role in cryptocurrency project as this technology is still in its infancy as errors in code occur more often than one may think. A recent example of this is the Parity Wallet incident, where the editing of code locked up over $150 million worth of ether and ERC20 tokens on the once popular Ethereum wallet.
Market risk naturally also plays a major role as your investment can easily become worthless or near worthless if the project you have funded does not deliver or is overtaken by a much stronger competitor.
Liquidity risk is an issue as newly issued tokens of ICOs often only trade on small exchanges or relatively illiquid decentralized exchanges such as EtherDelta, which can make it difficult to get out of your position if you made a large investment.
Regulatory risk is one that many investors seem to be forgetting but affects the value of digital tokens on a regular basis. If regulators in key economies decide to ban ICOs – as has been the case in China and South Korea – then the value of local ICO tokens will drop substantially. NEO's token, for example, dropped aggressively in value after China's announcement.
Finally, fraud risk is also a major issue investors need to be mindful of. ICO scams are more common than people think and they are not always easily identifiable.
How to Spot an ICO Scam
Unfortunately, the world of cryptocurrencies has attracted a wave of scammers due to the pseudonymous nature of most digital currencies such as bitcoin, which makes it easier for scammers to get away with their illicit earnings. The initial coin offerings market is, therefore, also ripe with fraudulent activities.
To help you to prevent falling victim to an ICO scam, utilize the following checklist of questions to "scam check" the ICOs you are looking at investing in:
Are the founder/operators of the project reputable individuals?
Is the company behind the project legally registered and legitimate?
Is the whitepaper original or was it copied? Does it clearly detail the project and its use of blockchain technology?
Is it clear what the funds raised are being used for?
Does the token have a utility or is it only being issued to make the company's operators rich?
Is there open-source code than can be inspected/peer-reviewed?
Is the project using an escrow account for its ICO?
ICO scams usually include little to no information about the project's operators combined with no information on where the company is registered. Often ICO scams simply copy other projects' whitepapers or publish whitepapers that are poorly written and lack technological details.
ICO scammers will also often only provide limited information on how funds will be used and provide an unrealistic road map. Also, the ideas for products or services that ICO scams propose often seem unrealistic, vague or are simply copies of previously successful projects.
If a project's token is purely a copy of bitcoin or ether as opposed to having a specific utility that is also a red flag.
If you are looking at investing in a token sale, but something feels off about it, it is best to stay away. Either it will be an outright scam or a purely executed ICO whose token will very likely underperform in the secondary market.
Should You Invest in ICOs?
If you want to diversify your cryptocurrency portfolio and are already a holder of bitcoin, ether, and major altcoins then putting a small amount of your overall crypto portfolio into newly issued ICO tokens would make sense, provided you are aware of the risks involved.
However, when investing in ICO tokens – or any digital currencies – you should never invest more than you can afford to lose as these are high-risk investments that can falter any moment.