Tron Releases Developer's Guide, Deletes After Instant Backlash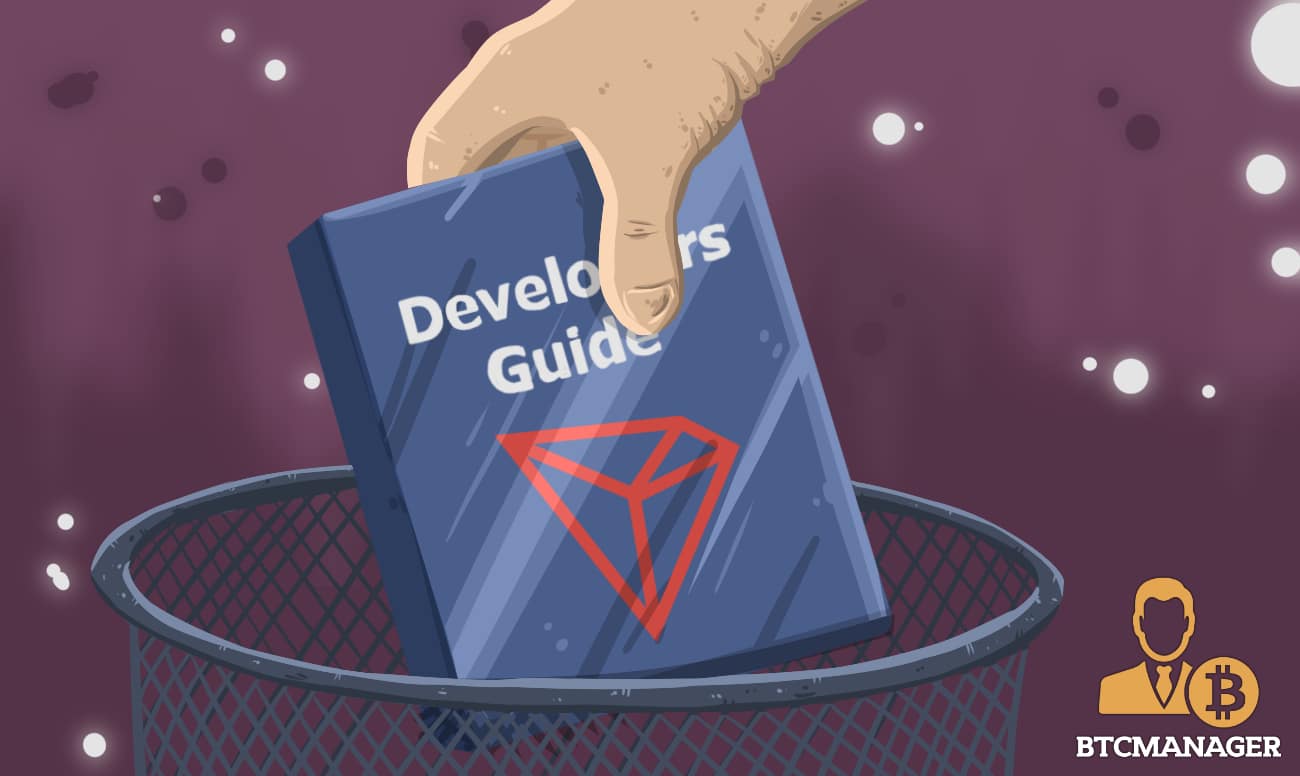 Justin Sun, CEO of Tron, announced the foundation had released a developer guide for Tron, April 30, 2019. In reality, the 'guide' was just a list of exchanges on which Tron (TRX) is listed.
Making Headlines
TRON released a 'developer guide' which turned out to be nothing more than a list of exchanges. After a few hours of leaving it up, it was deleted from their Medium blog. A Reddit user managed to archive the blog post before it was deleted. TRON has been in the news time and time again for controversies surrounding Justin Sun. Earlier this year, he botched a Tesla giveaway by choosing a bunch of bots. When a real person won the giveaway, Justin didn't stand by the promise and give the winner a Tesla.
Since then, TRON has uploaded an actual developer guide. This guide outlines how to set up TRON Quickstart and integrate it with TRON web libraries.
TRON recently launched Tether (USDT) on their blockchain to facilitate transfers backed by a stablecoin. Whilst USDT is minted on the TRON blockchain, TRON needs permission from the main Tether treasury to print any more. With all of the issues plaguing Tether, it seems like a poor partnership move from the TRON foundation.
TRON has developed a notorious reputation for announcing false partnerships, the most recent case being with Liverpool Football Club.
https://twitter.com/justinsuntron/status/1120931853710446597
Leadership Problems
TRON is without a doubt a leading smart contract platform who's average amount of daily transactions is well above Ethereum and EOS, as well as having an enterprising spirit with strategic acquisitions like BitTorrent.
The issue with TRON is their leadership. Justin Sun has consistently made false partnership announcement and botched the Tesla giveaway. It was only after widespread public backlash that Sun backtracked and decided to award the first Tesla winner. Sun's stint as TRON's CEO is riddled by poor choices and false statements.
TRON would be taken much more seriously if they had better leadership. While Ethereum doesn't have the same results and efficiency as TRON, they are taken much more seriously because their leaders are skilled developers who have proven their mettle and gained public trust. With better leadership, there is no doubt TRON can grow from its current position as $1.6 billon company.