Lido Finance Introduces Layer-2 Ethereum Staking And Unveils LDO Rewards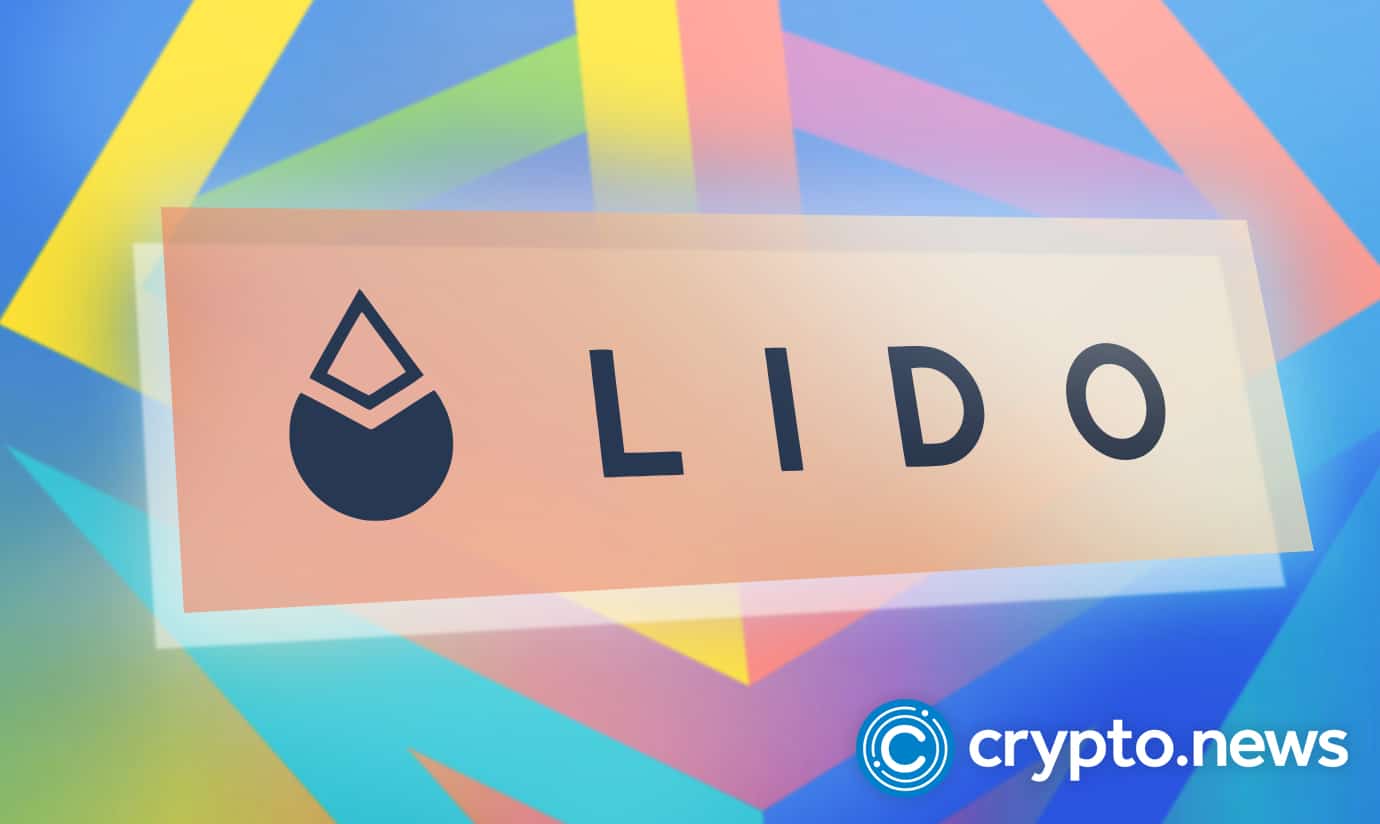 Lido Finance, one of the largest Merge staking providers, has launched on two layer-2 networks, Optimism and Arbitrum. According to the platform's tweet, this move would improve users' accessibility to ETH staking and reduce gas fees.
Lido Expands Operations To Optimism And Arbitrum
Meanwhile, Lido Finance unveiled its plan to expand to the layer-2 network in July. According to the Lido team, most layer-2 networks have huge economic activity.
On October 6th, Lido announced on its official Twitter account that it is now on Layer-2 networks, Optimism, and Arbitrum. These are two of the most actively used Ethereum layer-2 networks enabling cheap and instantaneous operations, anchoring their security on the pioneer smart contracting platform.
"Link your staked Ethereum to Layer-2 protocols with a single click to take advantage of decreased gas rates and intriguing DeFi opportunities," the tweet added.
Lido offers liquid staking services, which gives stakers greater freedom. Users can choose to withdraw their assets at any moment. This is different from staking ETH directly while it is locked up for a given period.
Before now, Alesia Haas, Coinbase's CFO, noted that institutional staking still has a long way to go. According to Haas, the issue of asset lockup must be resolved for institutional taking to gain prominence.
Meanwhile, Lido is working in this direction. The platform offers liquid staking, which provides great flexibility to users. This flexibility has led to the popularity of the staking tool.
Lido To Offer 150,000 LDO Reward Tokens
Furthermore, the initial wave of Lido's layer-2 rollout will enable users to bridge wrapped stETH (wstETH) tokens to the two networks. stETH is the ETH liquid staking coin that Lido releases in exchange for staked ETH.
This wrapped token maintains a stable amount of stETH for use in DeFi apps, especially for those needing a constant balance method. Meanwhile, Lido announced that it is launching an LDO token reward.
Lido will provide 150,000 LDO tokens as rewards on a monthly basis beginning on the first day of launch, October 7th. Users Will receive rewards for every wstETH transaction that is completed across both networks.
Additionally, the project's purpose is to increase the liquidity of wstETH for farming rewards on DeFi partners such as Kyber Network, Balancer, and Curve.
stETH Lost Its Peg To Ethereum In June
From Lido's website, the platform has over 5.5 million tokens worth of staked ETH. This is approximately 40% of the entire amount of ETH that has been staked.
Earlier this year, reports revealed that stETH lost its peg to Ethereum. This occurred due to the crypto market crisis that was spreading across the crypto sector. However, the token regained its peg to Ethereum quickly.
Further, the layer-2 networks that Lido has selected to deploy its services to have a combined market share of over 80%.
As per data from L2beat, Arbitrum is in the lead with a market share of about 51%. The network has a total value locked (TVL) of over $2.42 billion. On the other hand, Optimism has a market share of 30% and a TVL of around $1.45 billion.