Litecoin Foundation Partners with UFC to Sponsor Upcoming Boxing Event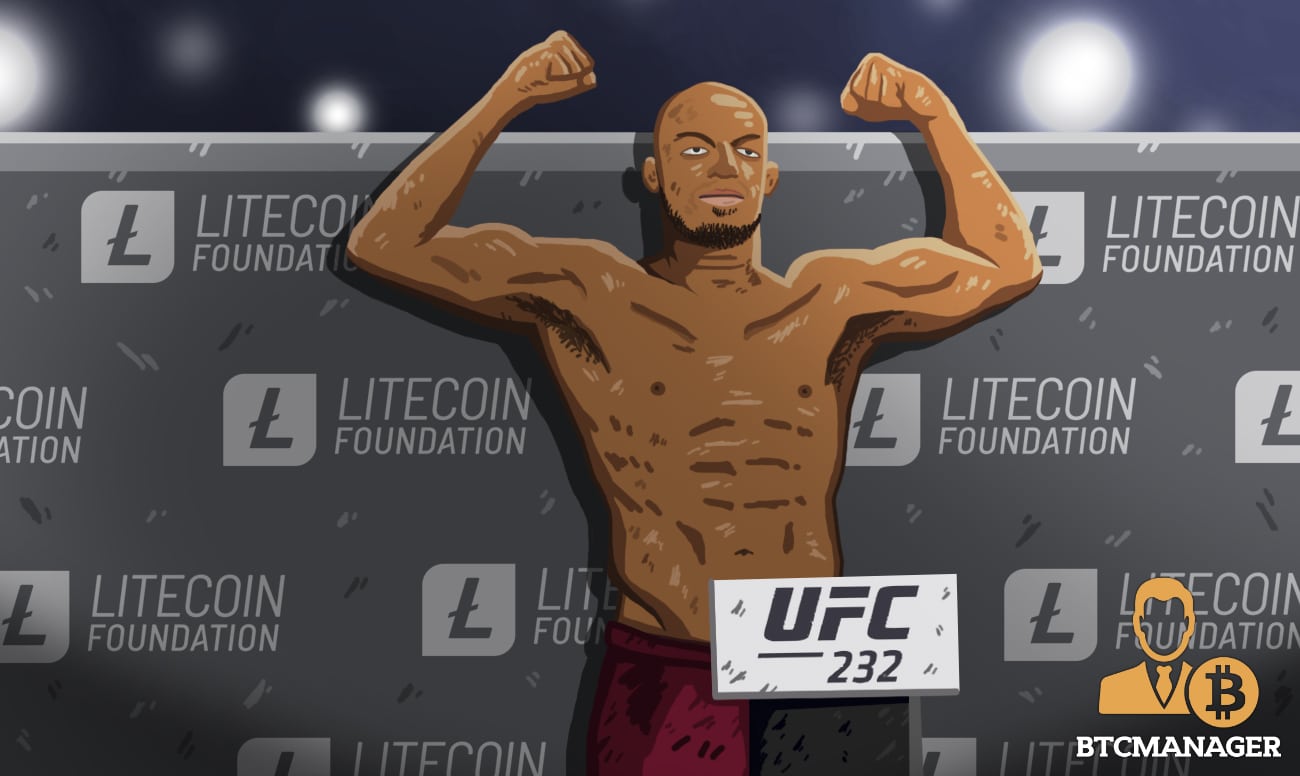 Litecoin Foundation, the distributed ledger technology (DLT) project behind litecoin (LTC), has announced on December 27, 2018, that they have joined forces with the Ultimate Fighting Championship (UFC), a U.S.-based martial arts company to sponsor an event which will promote the adoption of cryptocurrency and create more awareness about the cryptocurrency project.
Litecoin Fostering Crypto Adoption through Sports
Litecoin Foundation reported that they are sponsoring the event UFC 232: JONES v.s GUSTAFFSON 2, a match between Jon Jones and Alexander Gustafsson scheduled for December 29, 2018. This is where Jones, a former lightweight heavyweight champion will be battling with Gustafsson, the current champion at the Forum in Inglewood, California.
The report, also noted that sponsoring an event of this nature where the Litecoin logo will be displayed on Octagon's canvas and seen by millions of people will have a significant impact.
The company has pointed out that they are the first in the industry to promote a UFC event and the move marks another significant success for the blockchain technology and cryptospace, as they keep getting closer to global adoption with each passing day.
Excited to announce that the Litecoin logo will be on the canvas as the Official Cryptocurrency Partner of @UFC 232 on 12/29 in Inglewood CA! Read more: https://t.co/y4yvPWb6rj pic.twitter.com/ddML54j5GH

— Charlie Lee (@SatoshiLite) December 26, 2018
Despite the recent collapse in the price of bitcoin (BTC) and other cryptocurrencies, blockchain-related projects have been contributing their bit to the growth of the world economy via various sponsorships and partnerships.
As reported by BTCManager on July 13, 2018, Litecoin Foundation partnered with TokenPay in acquiring a 9.9 percent stake in a German bank, WEGBank AG.
With several significant partnerships secured by the Litecoin Foundation so far, the team has stated categorically that they plan to ink more strategic alliances in 2019.
The promotion of these digital assets to viewers all over the world, especially to those who may have never heard of them is bound to spark their interest. Moreover, these are people from different walks of life and who may be willing to adopt these virtual currencies which will, in turn, encourage their widespread use.
Earlier in July 2018, BTCManager informed that flight aggregator and private jet booking site, TapJet had listed litecoin as a payment option on its platform. Similarly, On September 24, 2018, reports emerged that Bitmain's AntPool bitcoin mining firm inked a $500 million sponsorship deal with the Houston Rockets U.S. professional basketball team.