NBA's Houston Rockets Land Sponsorship Deal with Bitcoin Mining Subsidiary AntPool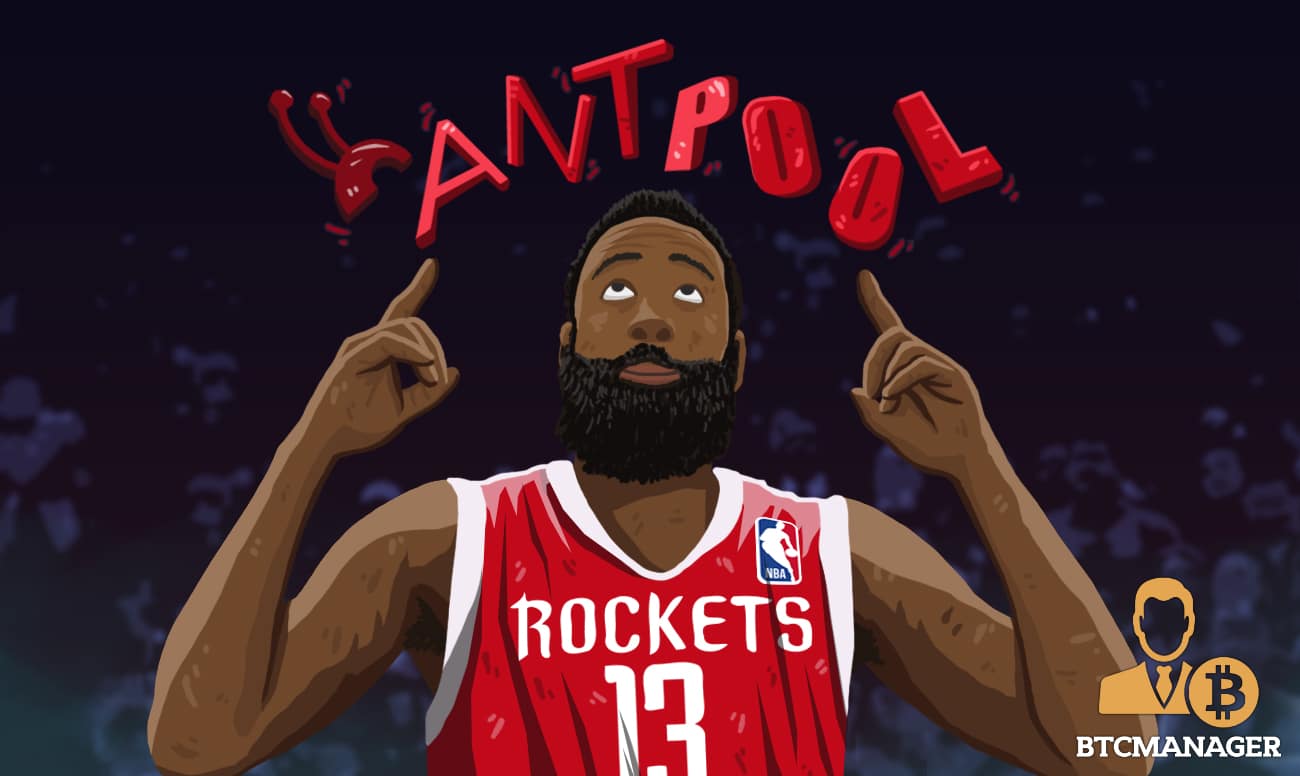 Bitcoin mining company AntPool, owned by Bitmain, one of the largest manufacturers of mining rigs in the world, landed a sponsorship deal with professional U.S. basketball team the Houston Rockets, The South China Morning Post reported on September 24, 2018.
Bitmain Sponsors NBA's Houston Rockets
Bitmain Technologies, the world's biggest supplier of cryptocurrency mining equipment, is looking to help push its industry into the mainstream through a sponsorship deal with professional U.S. basketball team the Houston Rockets.
According to a September 24 report from the South China Morning Post, AntPool, the bitcoin mining company owned by Bitmain, has pledged to invest $500 million into the Texas economy as part of its U.S. expansion.
AntPool overseas operations manager Haijiao Li said that there was no better way for the company to continue their expansion in the U.S. Li added that the Houston Rockets are the most popular NBA team in China, as Chinese Hall of Famer Yao Ming played for the team.
(Source: NBA)
That popularity started when the Rockets drafted Ming as the first overall pick in the 2002 NBA draft. Yao played center with the Rockets until the 2010-2011 season.
The Houston Rocket's vice president of corporate development John Croley said that the team was always looking to stay ahead of the curve with technology both on and off the court and that the team's partnership with AntPool is a logical step forward. Li told The South China Morning Post:
"As the cryptocurrency industry around the globe continues to evolve and develop, it is going to be more and more important for companies like AntPool to lead the conversation and conversion of consumers to adopt and understand digital currencies."
Cryptocurrency Goes Mainstream
According to an AntPool statement posted on Facebook, the company will set up an exhibition inside the Toyota Centre, the Rockets' home arena in downtown Houston, from January 19, 2019.
The statement, however, failed to give out any specific details about the sponsorship deal. It was unclear whether the logos of Bitmain and AntPool will be featured at the arena's courtside billboards. According to The South China Morning Post, if the billboards were to be featured on the court, an estimated 900 million online viewers in China would be able to see them during live broadcasts of the Rockets' games.
Bitmain's Rockets campaign isn't the first time the crypto industry has reached out to professional sports teams. AntPool's sponsorship follows a landmark deal signed in January this year between popular Premier League club Arsenal and U.S. firm CashBet.