Malaysia Will Not Make Bitcoin a Legal Tender, Says Deputy Finance Minister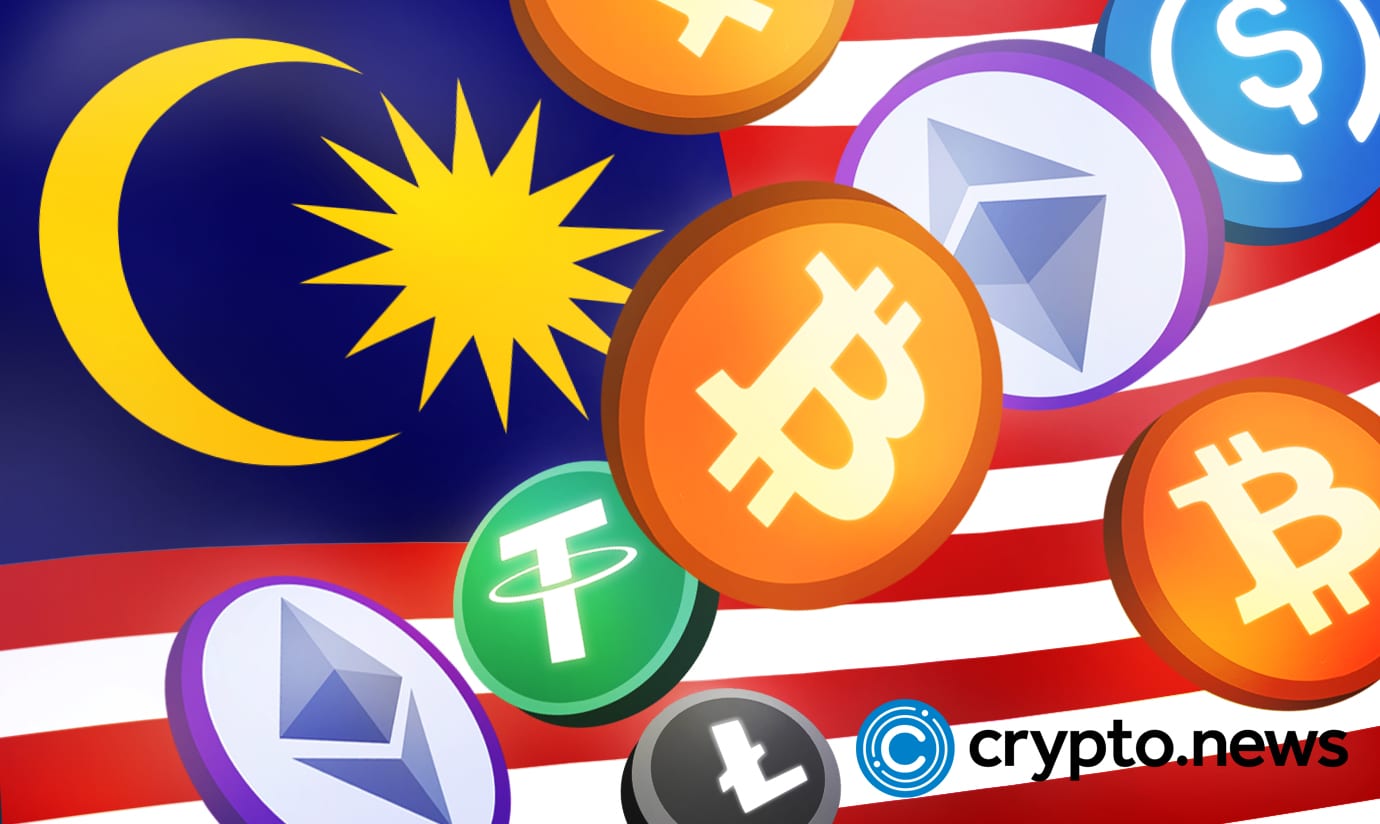 Malaysia has finally responded to the question of making cryptocurrencies legal tender. The Malaysian Deputy Finance Minister said today in parliament that the country has no intention of recognizing cryptocurrencies as a legal tender.
Making Crypto a Legal Tender
"Cryptocurrencies like Bitcoin are not suitable for use as a payment instrument due to various limitations," including price swings and exposure to cyber threats, Mohd Shahar Abdullah said.
According to crypto payment provider TripleA, about 3.1% of Malaysians own digital currencies. The Communications and Multimedia Ministry deputy minister
brought
the crypto motion to parliament earlier this month. He stated that Malaysia should adopt Bitcoin and other cryptocurrencies as legal tender. If the proposal is approved, Malaysia will become the second country after El Salvador to adopt digital currencies as legal tender. El Salvador is the only country that has made bitcoin a legal tender since the declaration in September 2021. Currently, cryptocurrencies are not treated as a payment instrument, a store of value or legal tender in Malaysia. Instead, they are treated as an asset class for investment, although crypto trading is not illegal. The country, however, is
not opposed
to digital money since it has been exploring a central bank digital currency, CBDC, since September 2021. "The growing technology and payment landscape have prompted Bank Negara Malaysia to actively assess the potential of banks' digital currency central or the central bank's digital currency (CBDC)," Mohd Shahar said.
Malaysia's State of Crypto Regulation
Malaysia has made some advancements in regulating cryptocurrencies. These regulations provide a framework for digital asset exchange registration/licensing and a framework for custodians. They also outline a framework for raising funds using tokens – initial exchange offerings.
"In terms of securities regulation relating to crypto, Malaysia is 18-24 months ahead of financial jurisdictions such as Singapore," adds Sidoli. "It also has a young, tech-savvy and relatively well-educated population and benefits from its proximity to key jurisdictions in South-east Asia. From an operational perspective, labor is cheap, the currency is weak and the tax regime for foreign corporations is relatively accommodative."
According to Hong Qi Yu, CEO of regulated exchange Tokenize, the cryptocurrency as mentioned above adoption projections is conservative.
Binance is Back in Malaysia
In July 2021, the Malaysian Securities Commission ordered digital asset exchange
Binance
to shut down its operations due to illegal activities. Trading on its platforms was not allowed, and the government advised investors to withdraw their investments immediately. However, MX Global, a recognized Malaysian fintech firm, announced recently that it had received equity investments from Binance. According to Fadil Shah, the new capital will allow MX Global to expand its operations and hire more high-quality staff. It will also help the company develop new features and procedures in Malaysia's regulatory framework. John Sidoli, head of compliance at Sinegy, talks about the regulatory regime split between the central bank and the securities regulator as progressive and quite strict but fair.
The Question of Crypto Mining?
There is still no clear understanding of the legitimacy of crypto mining. The government has also not provided clarity on whether it is illegal. According to Malaysia's police chief, the value of confiscated mining equipment has increased significantly over the past year. Compared to other countries in Asia, including Australia, Malaysia has relatively little regulation regarding cryptocurrencies. According to Angel Zhong, a lecturer at the School of Economics at the Royal University of Malaysia, this is because a single order regulates the country's capital markets and services. The government is implementing other
regulations
to support Malaysia's fast emergence of cryptocurrencies. The country's securities watchdog is also monitoring initial coin offerings.