Manchester United's debut NFTs claimed by 750K fans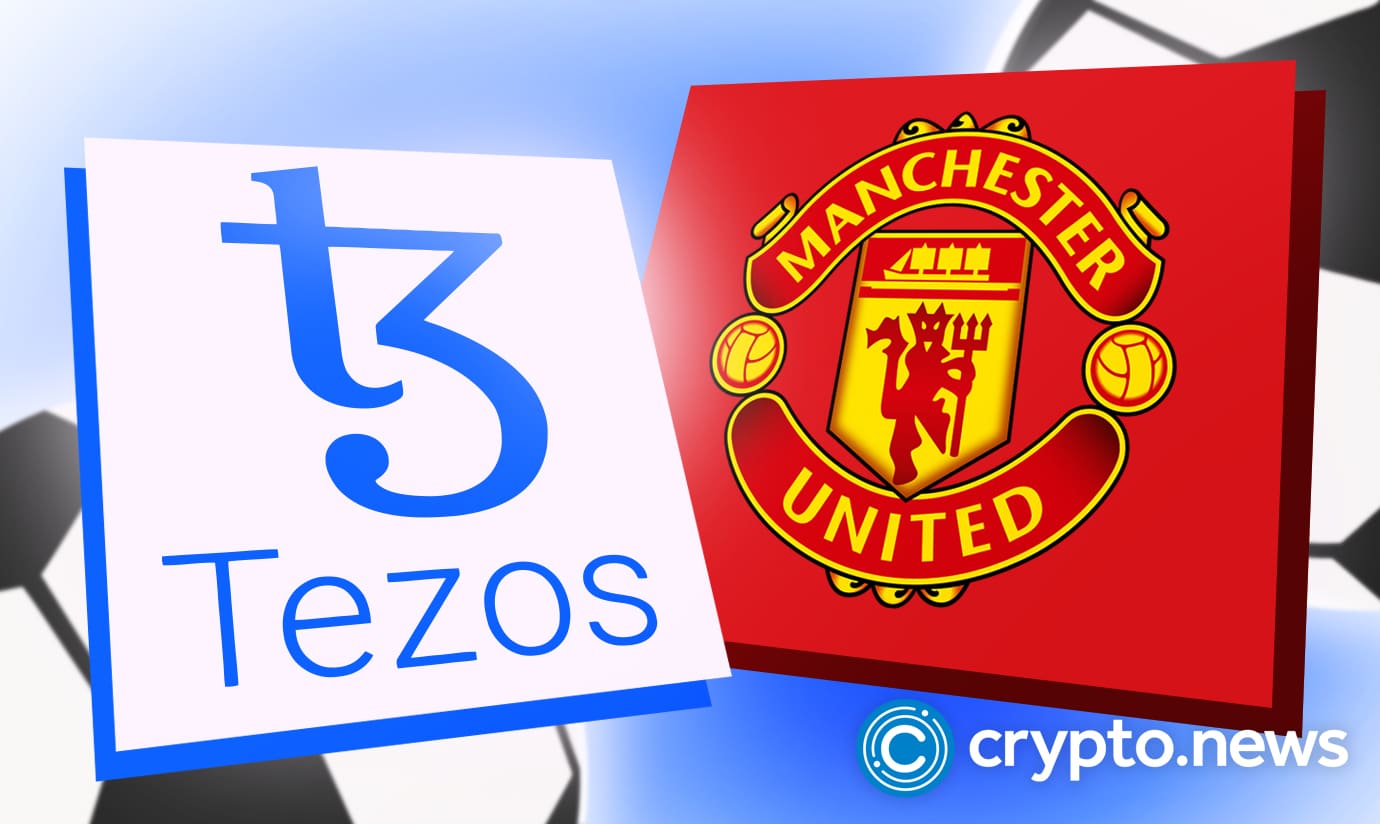 Manchester United partnered with Tezos to create an exclusive NFT for their blockchain. The free tokens have already been claimed by 750,000 fans.
According to stats provided to crypto.news by Tezos, Manchester United's NFT transactions have risen by 22.72% since the launch. Today, the number of interactions with smart contracts stands at $599,000. Over 750,000 MU fans have claimed the collectibles. This led to a spike in the usage of the Tezos blockchain by over 6x of its regular demand.
The exclusive NFT can be claimed by anyone who sends Tezos tokens to the address provided in the accompanying contract. The new NFTs will provide fans access to a set of football experiences.
Per the project's website, Manchester United's NFTs are classified into classic, rare, and ultra-rare. The NFTs are keys that will unlock forthcoming Manchester United experiences. The classic key allows fans to enter giveaways and participate in drops. It also grants access to secret channels on the community's Discord.
The rare key has the same benefits: better giveaways, discounts, and conversations with celebrity players. Finally, the ultra-rare key has all these benefits plus Old Trafford stadium access for a wholesome Manchester United experience.
The Manchester United tokens and collectibles are not the only existing football digital assets. The just completed WorldCup has witnessed NFTs like Brazil's, Afrikaans, Argentina's, and Qatar's plummet and skyrocket in value. The whole sports sector has also seen an increase in crypto adoption. Though these developments are encouraging, DYOR should avert all risks in the crypto space.
.