Marathon Patent Group Begins Bitcoin Mining in Quebec, Stock Briefly Jumps 60 Percent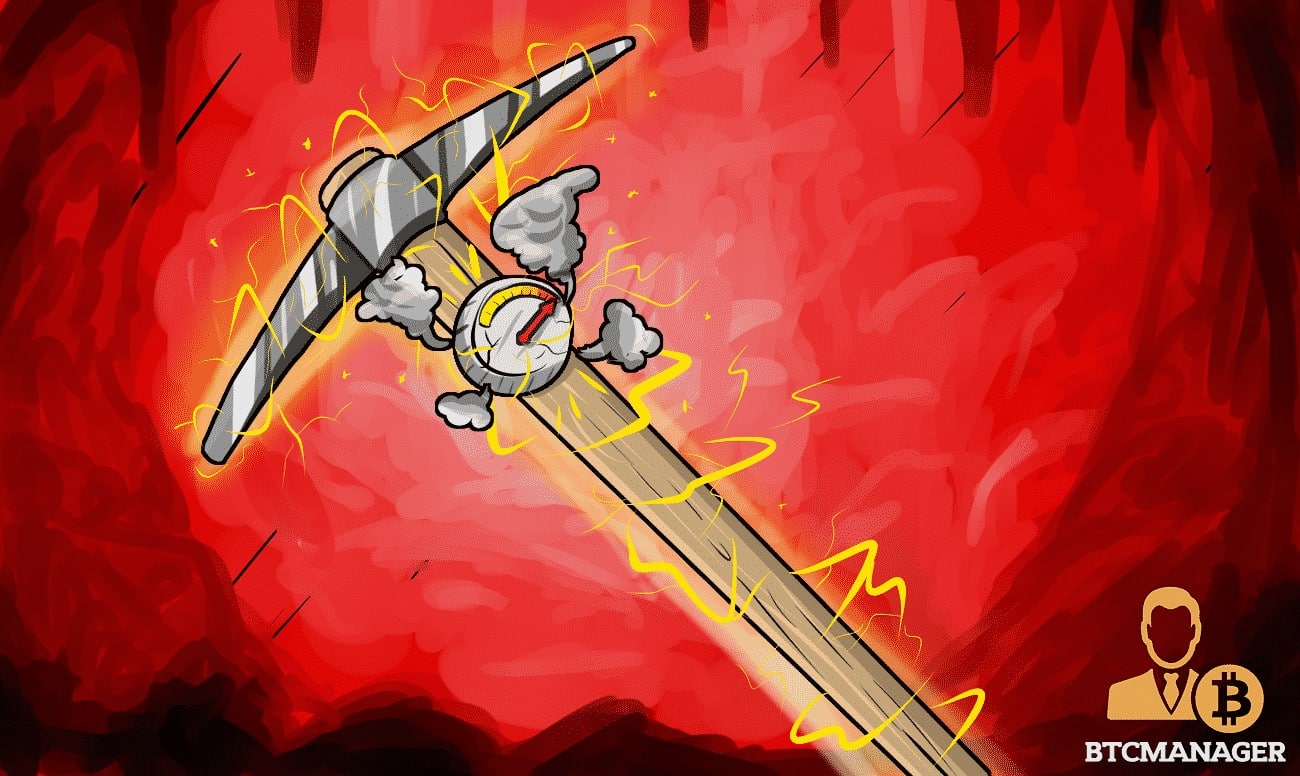 Marathon Patent Group has announced that it is commencing Bitcoin mining at a facility in Quebec, Canada, as of March 12, 2018. In an orchestrated rollout of operations, the company has been releasing snippets since January 2018 that point to its existing operations expanding into a large mining operation in Canadian Quebec.
The stock price (NASDAQ: MARA) briefly jumped 60 percent from $1.53 to $2.43 post this announcement while currently, it is retracing to $2.10 levels.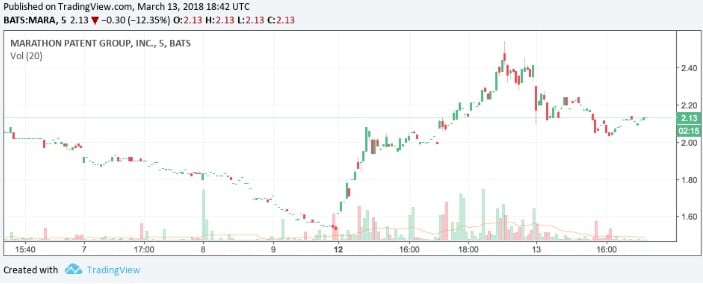 On February 8, 2018, Marathon announced that the company had purchased 1,400 Bitmain Antminer S9 miners. Following on from that press release, it was declared on February 15, 2018, that the company was leasing 26,700 square feet of office space in Quebec in order to pursue its ambitions.
Big Mining, Big Power, Big Returns
Marathon's Antminer S9s are employed mining Bitcoin but can be redirected to other cryptocurrencies utilizing the SHA256 algorithm. Finally set up in its rented data center space in Quebec, Marathon expects power consumption to sit around 2.0 MW as it delivers about 19 Ph/s of ASIC mining capacity.
Looking ahead, the company aims to add another 3.9 MW of power over the short term. If successful in that attempt, the additional capacity translates into a further 2,800 Antminer S9s would be enabled, and those additional kits would sit at the new Quebec facility too.
Marathon's Interim CEO and Chairman of the Board of Directors, Merrick Okamoto said that "Today's announcement represents a milestone for the Company. I'd like to thank everyone that worked so hard to make this day a reality for our shareholders."
The company has posted pictures of its mining setup online and, it's impressive. Clearly aiming at generating the maximum ROI, Marathon has laid out extensively in order to become a noted player in the mining fraternity.
From a background of being an IP licensing company, following Marathon's acquisition of Global Bit Ventures (GBV), the newly merged company now focuses on blockchain development and application, as well as the creation of digital assets.
With GBV's influence, Bitcoin mining has become a major focus, and the company is planning to add specialized computing equipment to their lineup in their quest to mine other virtual assets.
Interestingly, much of the latest press release is dedicated to a tail-end insertion termed "Investor Notice." In it, the company gives a rather laborious disclaimer, talking about the risks of investing.
Reading rather much like a legal document, observers are speculating whether it is included as a logical insert from a highly organized and transparent company, or whether Marathon fears an immediate shock wave from the Quebec municipality, having published their anticipated power usage.
Looming Regulations Worldwide Make for Polite Companies
The company's release reads as follows:
"Investing in our securities involves a high degree of risk. Before making an investment decision, you should carefully consider the risks, uncertainties and forward-looking statements described under "Risk Factors" in Item 1A of our most recent Annual Report on Form 10-K for the fiscal year ended December 31, 2016 filed with the Securities and Exchange Commission (the "SEC") on April 5, 2017 and the Risk Factor section of Amendment No.1 to Form S-4 filed on January 24, 2018 which contains a discussion of possible risks related to the Company's planned merger with Global Bit Ventures, Inc."
Potential investors who wade through that onerous legalese nonetheless seem keen to participate. While the cryptocurrency trading space was a cowboy ride of unfettered exuberance during 2017, the dawning of 2018 has seen the arrival of some knee-jerk responses to digital coins from more draconian regimes, with most countries' lawmakers making noises about regulation in some shape or form.
Saying that "If any of these risks were to occur, our business, financial condition or results of operations would likely suffer. In that event, the value of our securities could decline, and you could lose part or all of your investment," Marathon is overstating investment basics in what many believe is an attempt to outdo potential Canadian regulatory requirements.
Canada's Central Bank Governor Stephen Poloz made his feelings known on January 31, 2018, when he likened digital coin speculation to "gambling" and made no secret of his dislike of the way investors were behaving amid the hype of bitcoin and others.