John McAfee Believes Bitcoin will Hit $15,000 Before June 12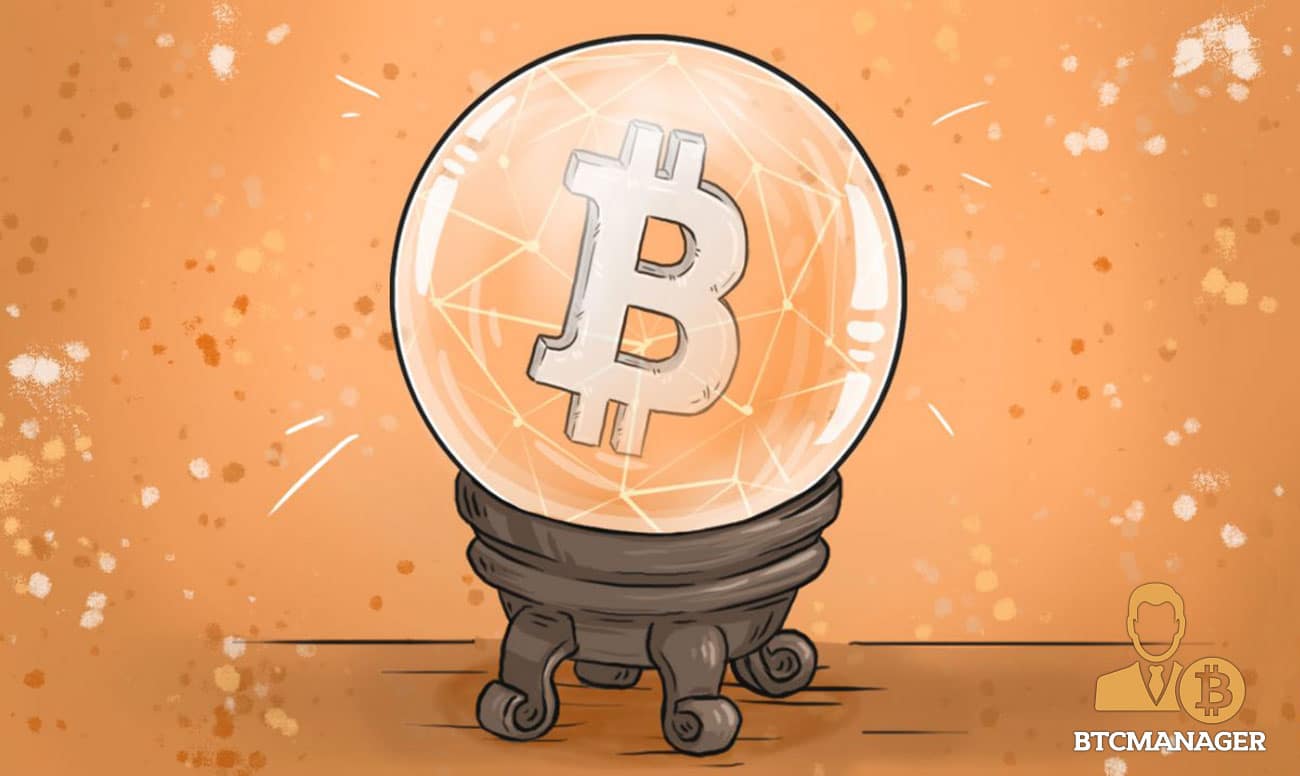 John McAfee tweeted yet another one of his hot bitcoin price predictions, along with an outlook for other cryptocurrencies, on May 24 and May 27 respectively.
In the tweet, he expressed his belief that bitcoin would breach $15,000 in June 2018 before dipping in July. He has also made predictions for five more cryptocurrencies recently.
According to his Twitter, McAfee said the price would change before June 12. Strangely enough, this was the original date of the organized summit where U.S. President Donald Trump will meet with the North Korean leader, Kim Jong-un.
McAfee is a strong Bitcoin Private supporter and back on May 12, the crypto bull tweeted stating Bitcoin Private was the best bitcoin fork so far and that this new currency would probably beat Monero as the currency of the Darknet.
McAfee's Previous Predictions
On May 24, the internet security guru once again tweeted about cryptos. This time he mentioned five cryptocurrencies which he believes would have a big climb during the summer. Now, his latest claim is considered to be too optimistic, but up until now, no one came forth to say otherwise.
Apart from seriously believing that bitcoin is now preparing to initiate an upward turn and will most likely reach $15,000 before June 12, before that, McAfee mentioned both Docademic (MTC) and Bezop (BEZ) would also go up to reach a new all-time-high around mid-July.
Another of his predictions stated that MTC, the health platform token recently listed on a few popular exchanges, would reach $0.73 in July. These comments seem to have made some impact as Docademic has been steadily going up and is trading around $0.30 at the time of writing.
McAfee's Latest Predictions
McAfee is no stranger when it comes to bold cryptocurrency predictions. He recently made some new and astonishing predictions where he states the future prices of five cryptocurrencies.
On May 27, he predicted that Golem (GNT) would hit $3, EOS to reach $36, Bezop to reach $0.84, Bitcoin Private (BTCP) at $200 and Docademic at $2.50, by mid-July 2018.
Updated short term predictions pic.twitter.com/N5nrPmZ9ok

— John McAfee (@officialmcafee) May 27, 2018
If these predictions come true, then many of these cryptocurrencies will have a leap of over 100 percent in gains relative to its current price according to CoinMarketCap. EOS which is currently trading at $12.48 will skyrocket around 188 percent by July while Golem currently trading at $0.45 is up for a massive 600 percent surge in September if McAfee's predictions hold true.
Unfortunately, these allegations did not come without a price, and his Twitter was raided by crypto fanatics asking him for predictions for dozens of tokens.
McAfee's predictions went as far to contain some political predictions about U.S. foreign relations. As for bitcoin, he presented short-term forecasts. However, the internet guru is considered to be a solid source for valuations and performance in the cryptocurrency industry, and the market might see some bullish momentum.
Do you agree with McAfee's predictions? Will bitcoin breach $15,000 in June 2018? Let us know your thoughts in the comments section below.