MENA's crypto market flourishes amid challenges of Shariah compliance | Opinion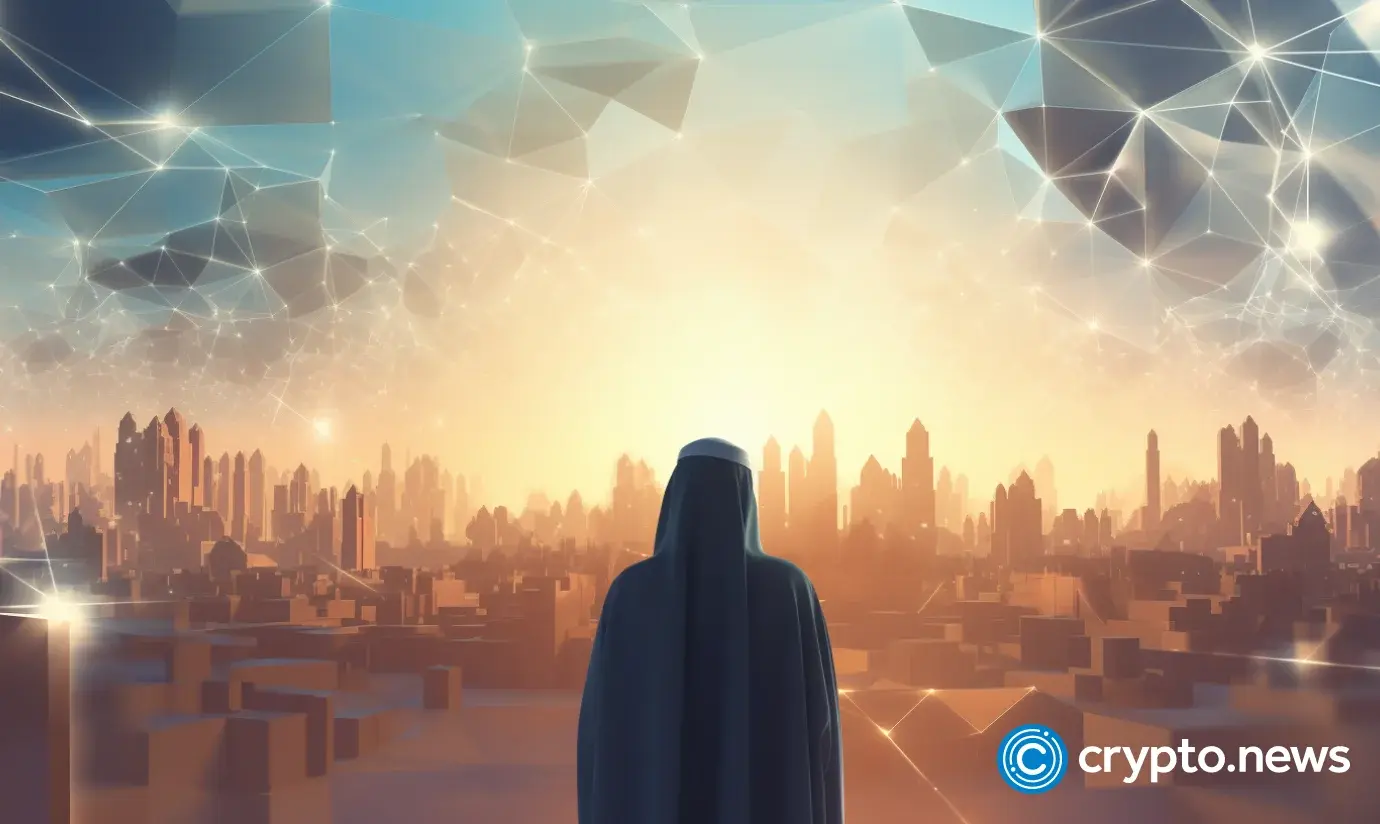 Disclosure: The views and opinions expressed here belong solely to the author and do not represent the views and opinions of crypto.news' editorial.
While the West is still debating whether the crypto winter is finally over, the answer is unequivocal for the Middle East. Last month, the Sultanate of Oman announced a series of investments in mining infrastructure at almost $800 million in value, indicating Oman's decision to join the digital arms race for control over the competitive regional landscape.
Just over two years ago, such large-scale investments would be unprecedented. Yet, it seems the markets have finally found the key to the Middle East and North Africa's (MENA) long-standing tension with blockchain — Shariah compliance. According to a recent report by Chainalysis, MENA is the sixth largest crypto economy with an estimated $389.8 billion in on-chain value received (7.2% of global transaction volume) between July 2022 and June 2023. MENA is also home to three of the top 30 countries index: Turkey (12), Morocco (20), and Iran (28).
Cryptocurrency value received by MENA | Source: Chainalysis
Favorable regulation and early-stage investments fuel growth
MENA's road to establishing itself as a major player in the global crypto space had a solid jumpstart. The region successfully transformed from a trend follower to a trendsetter as it enjoyed relative independence from the global financial shocks. According to Pitchbook, a research analytic firm, blockchain venture deals in the United Arab Emirates grew by more than 50% in 2022, while the overall region saw more than 111 major early-stage web3 funding rounds.
Blockchain also enjoys a favorable regulatory climate in the region. Initiatives for the digital transformation of governmental operations are embraced at the top level, as seen in the partnership between the Abu Dhabi National Oil Company and IBM, where blockchain was implemented to reduce operational costs.
Another long-term driver for crypto is the strategic decision to diversify governmental revenue from highly volatile hydrocarbon production in the Gulf States. The UAE aims to increase the digital economy share of non-oil revenues to 20% in the near future.
Shariah-compliance debates
Although the debate surrounding crypto compatibility with Islamic principles is still ongoing, some religious scholars like Sheikh Dr. Nizam Mohammed Saleh Yaquby, — "the Gatekeeper" of Islamic Finance — have concluded that certain crypto products are halal investments.

Their criteria centers on crypto's use as money and avoid usage in speculative behavior and prohibited activities, that it has a finite and determined supply, the Islamic pillar of Zakat, the profit and risk-sharing inherent to the project, and the provision of real value to the broader community. They believe crypto is a financial asset that can be traded for legitimate services and that Zakat helps every purchase, mine, and possession benefit the community.
Ultimately, shariah-compliance must be determined by a legal ruling, or fatwa. A fatwa serves as a means to identify something halal or haram. In the context of shariah-compliant cryptocurrency, blockchain, and smart contracts, scholars have had to study, analyze, and apply Islamic principles to this novel tech. From my point of view as the co-founder of Islamic Coin, this topic was of great importance to us when developing the project.
Our project places great emphasis on the credibility of the scholars who issue these fatwas. We collaborate with renowned scholars, often associated with reputable financial institutions, who lend significant weight to their fatwas. These scholars classify various assets within the blockchain and crypto space. The fatwa serves as a certificate, unequivocally stating whether our project aligns with Islamic principles and values, and its strength directly correlates with the stature of the scholars involved.
Web3 projects that pursue shariah-compliance must also account for no active implementation of ethical practices or a means to detect haram dapps and smart contracts from accessing the blockchain. A common barrier to growth is an excessively narrow strategic focus. Many existing projects either target crypto enthusiasts or provide B2B payment solutions, failing to capitalize on the nearly 2 billion Muslim consumer base worldwide.
What comes next for MENA?
With a sustained increase in private venture funding and new public investments in infrastructure and digital hubs (predominantly centered in the Gulf States) the MENA region continues to flourish in web3. The rapid growth in crypto adoption in government, business, and consumer spheres, coupled with a favorable regulatory climate, and fueled by new accelerator programs, has set MENA on track to becoming one of the dominant players in the blockchain industry. An important, yet often overlooked growth factor is the exit of the shariah-compliance conundrum in the whole of crypto space, and the rise of fatwa-seeking projects and projects focusing on Muslim ethics and values.
Looking ahead, it's likely that we will witness continued collaboration between traditional financial institutions and blockchain-based ventures in the region.