Mercedes-Benz Parent Company Aims to Reward Eco-Friendly Driving with Cryptocurrencies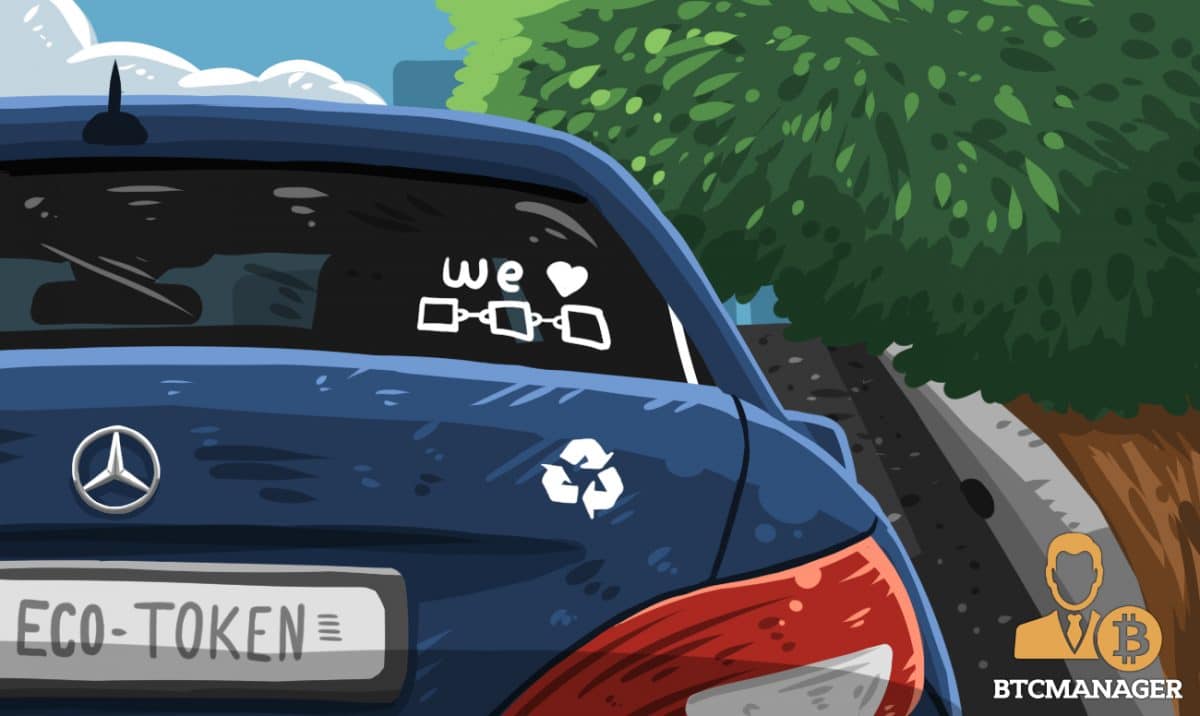 One of the areas which there could be widespread adoption of blockchain technology is that of the car industry. There are all sorts of different benefits the implementation this technology could have, from buying and selling vehicles to dealing with insurance and repairs.
Daimler AG is the giant of car manufacturing that has its headquarters based in Germany and it is well-known for owning the Mercedes-Benz brand. It has now taken a significant step into the space of blockchain technology and cryptocurrency with the launch of their very own token called MobiCoin. The announcement of this new token was made during the recent Mobile World Congress that took place in Barcelona on March 5.
What are the Details About This New MobiCoin Token?
This project for this new digital token has just begun in February 2018, and its main aim is to provide an incentive for drivers to implement driving habits that are environmentally friendly, such as driving safely and smoothly at conservative speeds.
For the first three months of this project, there will be a trial phase whereby a total of 500 drivers who follow these eco-friendly principles when driving will then receive MobiCoins as a reward.
It is believed that the vehicle data can be transmitted to the project team at Daimler and subsequently it will be converted to MobiCoins depending on the results. All of these coins will be stored in a specialized mobile app.
There will be additional rewards for those drivers who perform the best, and these prizes will include the likes VIP tickets for different events. There has been no indication given yet as to whether or not these tokens will be able to be converted into other digital currencies or fiat currency.
Daimler is not the first giant of German auto manufacturing that as adopted blockchain technology in recent months. Also in February, German-based giants BMW publicised their new partnership with VeChain, which is a platform based on blockchain for the enhancement of the supply chain. The aim is to create processes that are much more efficient, as well as ensuring that environmental impact is minimized as much as possible.
There was also an announcement from Porsche, who is based in Stuttgart, about their new partnership with XAIN. This is a startup based in Berlin that aims to utilize blockchain technology for creating improvements in vehicle locking systems, as well as the capabilities for autonomous cars.
Finally, it was in January that the Chief Digital Officer for Volkswagen Johann Jungwirth got involved with the advisory board for the IOTA Foundation, which is a blockchain foundation that is a non-profit and is focused on the internet of things.
This showcases just how much of an emphasis the major car manufacturers in Germany are placing on blockchain technology. Germany has long been one of the world leaders when it comes to manufacturing, so it will not be surprising to see substantial manufacturers in other countries following their lead and getting involved in this space.