Messaging App Line Announces a $10 million Cryptocurrency Fund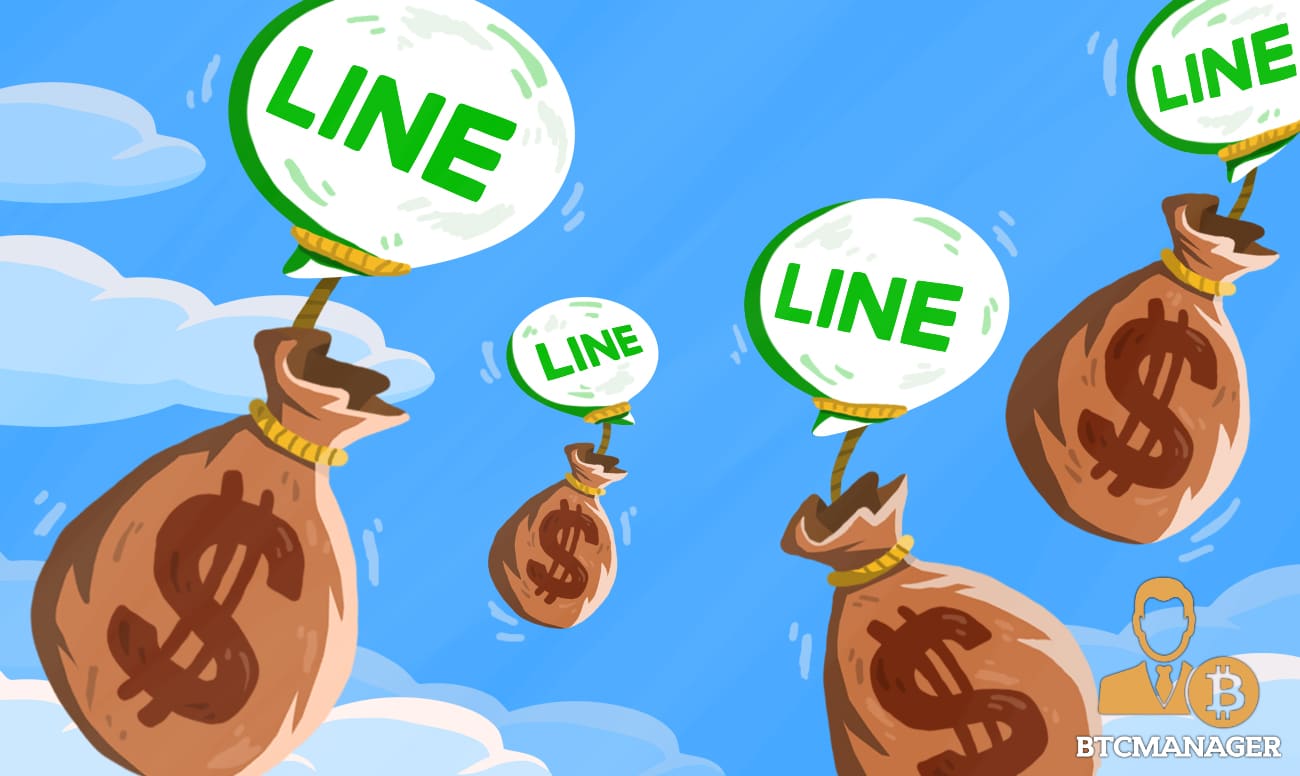 Chinese messaging app Line recently announced on August 15, 2018, the launch of a $10 million investment fund dedicated to cryptocurrency startups. Line's South Korean-based subsidiary Unblock Corporation will operate the fund, and it will be known as Unblock Ventures.
While Unblock Ventures will have an initial capital pool of $10 million, the messaging app believes the overall amount will increase as time progresses.
Crypto Fund to Focus on Early-stage Startups
According to TechCrunch, Line's cryptocurrency fund will focus specifically on early-stage startups. The messaging app, however, didn't provide any further details. Line mentioned on their press release that their objective is "to boost the development and adoption of cryptocurrencies and blockchain technology."
Line is prevalent in Japan, Taiwan, Thailand, and Indonesia. They have almost 200 million users who are also connected through a variety of other services which include a payment platform, social games, food delivery service, ride-hailing, and many more.
Line is currently listed on the Tokyo Stock Exchange and the New York Stock Exchange. The creation of a cryptocurrency fund makes the Chinese messaging giant one of the first publicly traded companies to create a fund purely dedicated to early-stage cryptocurrency startups.
Line Adds TRON to BitBox
The press release also stated that Line had added the Tron (TRX) cryptocurrency token to its recently launched cryptocurrency exchange, Bitbox. Tron is the first cryptocurrency token project to pass Bitbox's review process by the open-listing committee. To celebrate the listing of Tron on Bitbox, 9 million TRX tokens will be airdropped to Bitbox's users until August 22, 2018.
The open-list committee was designed apart of the cryptocurrency exchange's fundamental values. The idea is that all projects should deserve an equal opportunity to be listed.
The cryptocurrency exchange is therefore currently accepting applications from other blockchain-based platforms which are eager to have their tokens listed on the exchange and are prepared to go through a rigorous evaluation process.
"Integrating Tron (TRX) with Bitbox will enable us to connect with the world's fastest-growing blockchain project," said Youngsu Ko, the CEO of Line Tech Plus, a subsidiary that operates Bitbox.