Metacade and Polygon collaboration stirs price speculation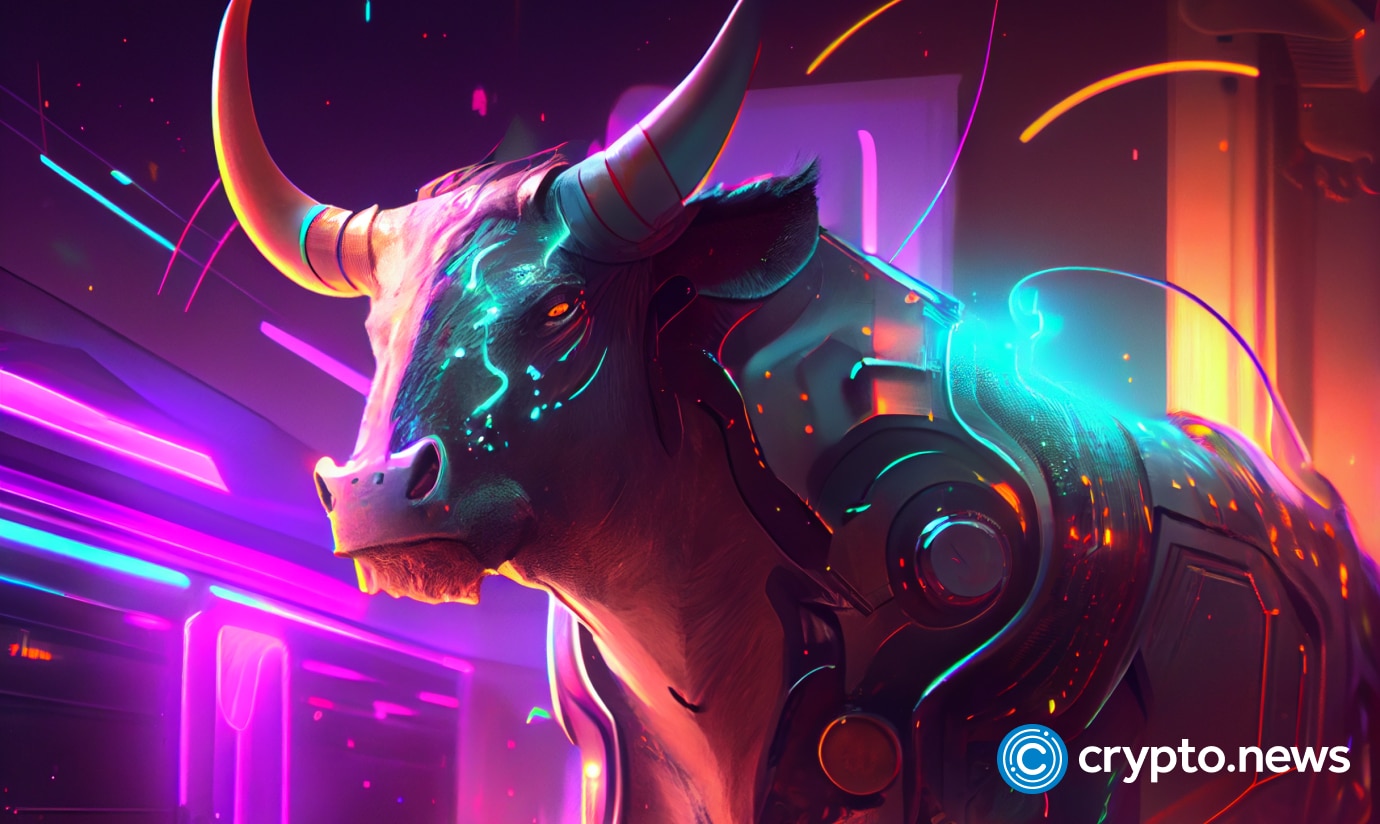 Investors are actively looking for opportunities as 2023 draws close, and the crypto market anticipates a predicted bull run in 2024. One crypto project gaining traction is Metacade, a play-to-earn (P2E) gaming platform.
The recently concluded Metacade presale raised $16.4 million, drawing the attention of crypto enthusiasts, gamers, and investors. It also set the stage for strategic partnerships with various gaming platforms, notably Polygon. This collaboration may enhance the appeal of MCADE, the platform's native token.
Metacade's mainnet launch and community engagement
Metacade is preparing to launch its blockchain, known as "mainnet." Mainnets allow dapps to process transactions and operate independently.
The Metacade mainnet rollout, scheduled for Nov. 28, will provide direct infrastructure for buying and selling MCADE. The goal is to boost liquidity and appeal to investors.
Additionally, having its mainnet gives the Metacade team an avenue to release new platform features and games. The first titles created with MetaStudio will debut alongside the mainnet launch.
For Metacade, this mainnet introduction marks a milestone in its plan to become a leading decentralized GameFi ecosystem by 2024. It also opens opportunities to partner with more blockchain providers and expand offerings.
Metacade has focused on community engagement throughout development, holding regular AMAs for transparency. This approach resonates with its user base as the project incorporates feedback.
Metacade's new staking pool
Metacade has introduced a new crypto staking pool, replacing the previous one that closed on Oct. 7, 2023. This pool allows users to stake 500 million MCADE for rewards.
Participants in the staking pool can earn a 25% estimated annual percentage yield (APY) on their staked tokens over a year. They will also receive a lifetime Metacade platform pass granting early access to new web3 features.
Any excess tokens will also be burned to reduce the circulating supply, which aims to provide price support by linking scarcity to demand.
Staking allows crypto holders to earn passive income on holdings while supporting network security. Returns rely on numerous variable factors over time.
Partnership with Polygon
Metacade has partnered with Polygon, an Ethereum scaling platform, to utilize its blockchain infrastructure.
By integrating Polygon's architecture, Metacade aims to improve scalability and reduce transaction fees for its native MCADE token and gaming ecosystem.
As a layer-2 solution built on Ethereum, Polygon allows compatible decentralized apps to handle higher transaction volumes with lower latency and costs than the Ethereum mainnet. Metacade hopes leveraging these capabilities can optimize the user experience.
Strategic blockchain partnerships enable crypto projects to focus on their core products while benefiting from purpose-built infrastructure for factors like speed, throughput, and price efficiency.
For Metacade, the collaboration grants access to an existing network for addressing common blockchain adoption barriers around scale and cost.
Metacade's expanding gaming portfolio and user-friendly investment options with Transak
Metacade has added several new blockchain-based games to its platform through developer partnerships.
The new P2E titles include Great Escape, Realm of Avalanche, BattleCity.io, and MU Heroes. 
These additions aim to provide more gaming variety and earning opportunities through Metacade's P2E model, which rewards players with cryptocurrency payouts.
Metacade has also enabled zero-fee purchases of its MCADE utility token to encourage participation through an integration with the payment provider, Transak.
Removing transaction fees lowers the barrier to entry for new cryptocurrency investors interested in accessing Metacade's offerings.
Metacade's varied revenue streams: building a sustainable future
As an early-stage metaverse gaming platform, Metacade outlines several potential options to generate revenue for long-term viability, including advertising partnerships so that companies and advertisers can pay to promote products to Metacade's user base, leveraging its audience reach to connect brands with the gaming community.
There is also a launchpad service where, for a fee, web3 projects can use Metacade's built-in launchpad to debut games and other decentralized apps on its ecosystem. This also further builds content.
Employers in crypto and blockchain can also use Metacade's job listings. Through this portal, they can post open positions on Metacade and pay a listing charge to access a qualified talent pool specific to the industry.
Alongside P2E participation and community governance mechanisms, these business-to-business income streams reflect common monetization methods for attracting corporate clients to a network's community activity and diverse traffic footprints. 
Execution of these opportunities relies on Metacade driving strong platform adoption and engagement over time within its target demographics.
Like most blockchain startups, meaningful revenue remains hypothetical long-term potential at the idea phase.
Invest in crypto for the future
Metacade features an active community, key partnerships, diverse revenue streams, and a dynamic ecosystem.
Its focus on community-driven gaming and upcoming developments, such as the new staking pool, the mainnet launch on Nov. 28, new games, and the Polygon partnership, could explain rising interest from investors.
Visit the official Metacade website for more details.
Disclosure: This content is provided by a third party. crypto.news does not endorse any product mentioned on this page. Users must do their own research before taking any actions related to the company.