MetaMask cofounder calls Apple purchase tax 'abuse,' supports Coinbase decision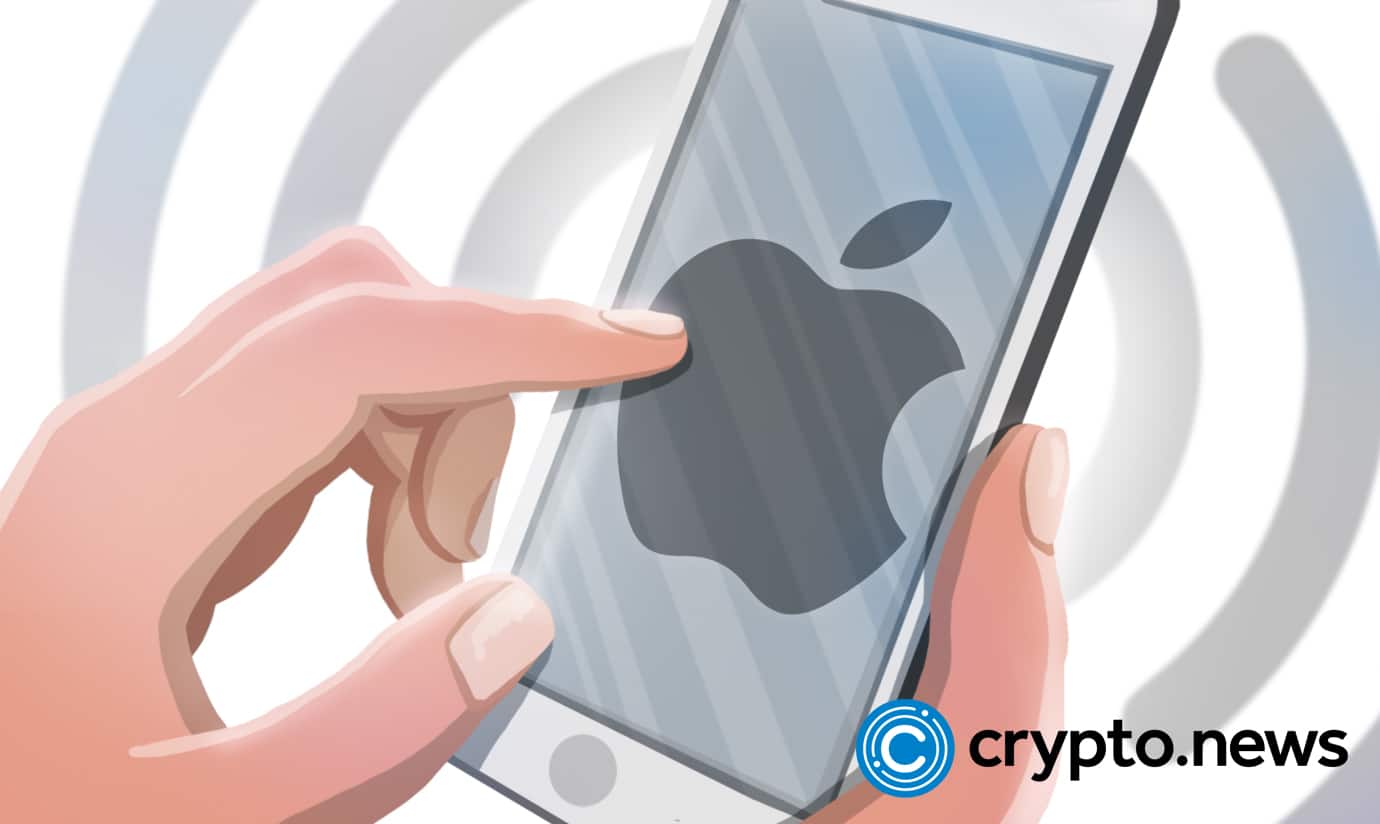 Dan Finlay, the co-founder of MetaMask, has sided with Coinbase, saying he is ready to dump Apple due to their 30% in-app purchase tax and their recent ban of Coinbase's iOS wallet software.
Apple's recent "reign of terror"
Following the news that Apple had banned Coinbase's iOS wallet software until it disabled NFT transfer features, Dan Finlay responded to this tweet saying he assumed [MetaMask] and every other wallet is next and that Apple's 30% in-app purchase tax is "an abuse of monopoly."
There was an outrage on Thursday when Coinbase announced that its users would no longer be able to trade or transfer NFTs through its iOS app, stating that even if it wanted to comply with the "Apple tax," it would not be able to due to Apple not being integrated with blockchains like Ethereum.
In response, Finlay, like many others, stated, "I will stand here in total solidarity."
Furthermore, Finlay stated that the solution is to create an external independent service that frees crypto from the grip of Apple's high taxes. He tweeted:
"Maybe it's time to set up an external prepay tax relay service so that in-app there are no fees. Apple's nonsense can be gamed fairly easily because it's nonsense."
Apple's "harsh" taxing system.
The Apple App store guideline started fairly recently, as crypto companies try to build features for their mobile applications to give users an alternative to browser-only experiences.
The guidelines state, "Apps may not use their mechanisms to unlock content or functionality, such as license keys, augmented reality markers, QR codes, cryptocurrencies and cryptocurrency wallets, etc."
Apple's guidelines also state that apps are allowed to "use in-app purchase to sell and sell services related to non-fungible tokens (NFTs), such as minting, listing, and transferring," but those will all be subject to the 30% tax.
Such policies can feel arbitrary in an increasingly digital world as many crypto companies working to improve user experience on their mobile applications are hitting Apple's tax roadblock and are being rejected or removed from the iOS App Store.
While companies like Amazon can sell physical goods in their apps without tax, crypto companies like OpenSea or Coinbase cannot sell digital goods without tax. Digital art (when traded as an NFT) is taxed, while physical art is not.
Apple x MetaMask future quite fuggy
It is unclear what this conflict will mean for current MetaMask iOS users. MetaMask is still available in the app store. Nonetheless, the team will keep a close eye on the situation in the coming weeks and months to ensure that users continue to have unrestricted access to their crypto assets.
In an interview, Finlay elaborated on his tweet regarding Apple's new policies:
"We are disappointed to see the news that app stores are becoming strict gatekeepers, which is not just obstructing growth, but also an avenue for censorship."
Finlay is far from the first crypto advocate to express disdain toward Apple's policy. Epic Games CEO Tim Sweeney and Polygon Studios CEO Ryan Wyatt have voiced similar disgust with the 30% in-app purchase tax. Even Elon Musk had a recent clash with Apple CEO Tim Cook over the removal of Twitter from their app store.