Apple blocks Coinbase wallet's for allowing NFT sales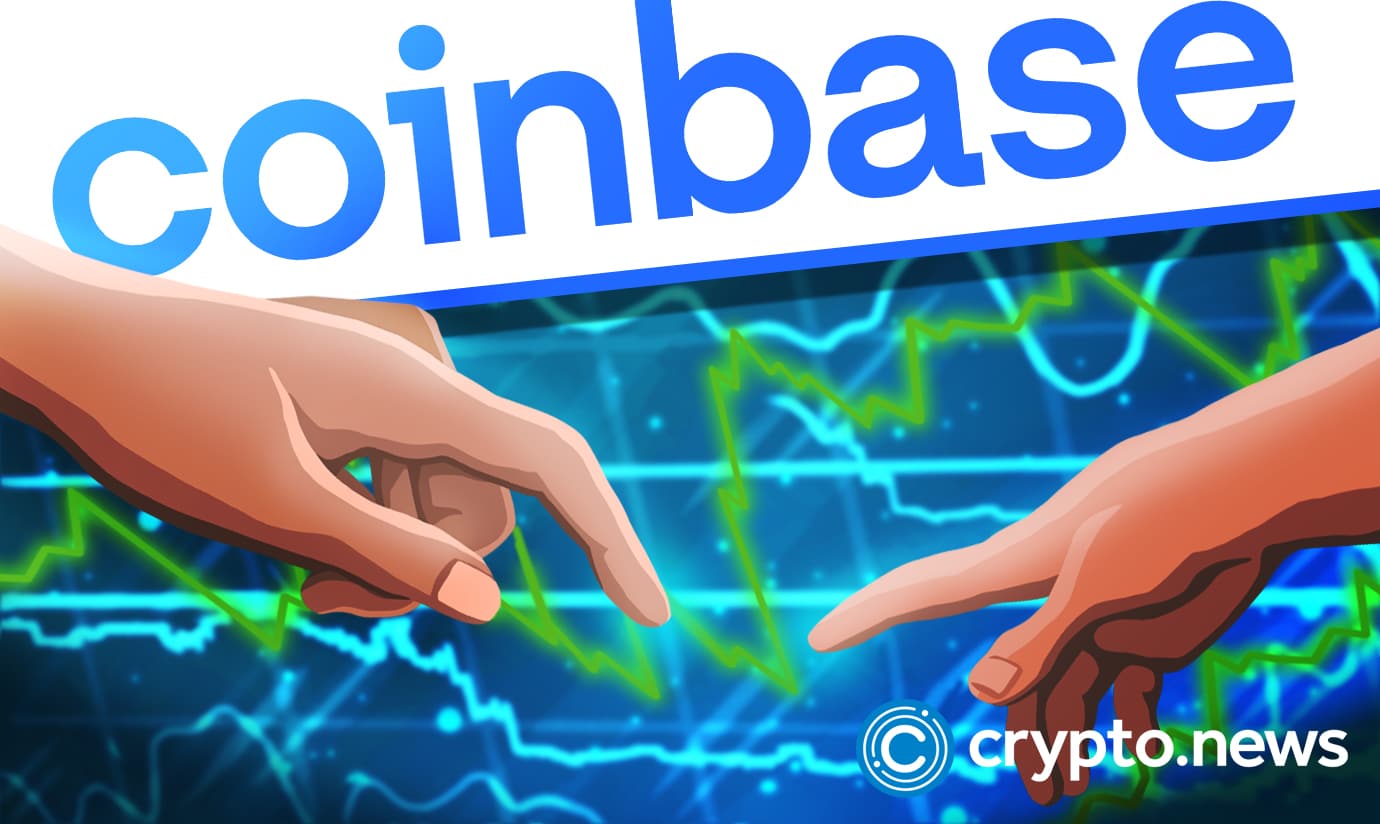 Apple has reportedly blocked Coinbase Wallet app update of its iOS version until they disable the feature of sending NFTs. According to Coinbase Wallet, Apple claims that in order for them to be able to earn 30% of the gas fee, the gas fees needed to send NFTs must be paid through their In-App Purchase system.
Solana co-founder predicted Apple's move
A recent tweet by Degen news reveals that Solana Foundation's head of communications, Austin Federa, claims co-founder Anatoly Yakovenko had predicted this major move by Apple. Federa in his words says: "Yakovenko had seen this coming shortly after Coinbase revealed that Apple had blocked its app users from sending NFTs since it wants the 30% fees."
Mr. Federa in response to Coinbase wallet's recent hold up claims it wouldn't be a surprise if Google also did the same thing tomorrow while calling for developers to consider an alternative around these bumps.
Coinbase says move puts NFT investors at a disadvantage
Coinbase has openly opposed and criticized Apple's move. The startup gave the following statement:
"This isn't possible, as anyone who is familiar with NFTs and blockchains knows. Even if we wanted to comply, Apple's exclusive In-App Purchase system does not support crypto."
The majority of those affected by this policy change are iPhone users who own NFTs. If you have an NFT in your iPhone wallet, Apple has just made it far more difficult to move it to other wallets or give it as a gift to loved ones.
Apple reportedly blocks NFT-supporting apps
Applications that store or show NFTs are allegedly in violation of the App Store's terms of service, according to Apple.
Apple says that apps may list, mint, and transfer data as well as allow users to view their own NFTs (Non-Fungible Tokens). NFT ownership, however, shouldn't enable users to access additional app functionality. Additionally, users of these apps may browse other collections, but no external links, buttons, or calls to action for NFT purchases should be displayed. Users can only buy NFTs using Apple's in-app purchasing platform.
Apple also forbids apps from using additional mechanisms, like QR codes or cryptocurrency, to grant users exclusive access.
It stated that "apps may not employ their own mechanisms, such as licensing keys, augmented reality markers, QR codes, cryptocurrencies and cryptocurrency wallets, etc., to unlock content or functionality.
Industry experts made the point that these changes would significantly affect how web3-dependent apps (including games) operate within the Apple ecosystem. They may have used NFTs up until now to avoid paying Apple's App Store fees while still acting as a token or key to access functionality for customers, but that will no longer be permitted.
Apple will be stringent that apps adhere to rules
Apple claims that programs that enable access to NFTs through mechanisms other than in-app purchases are in violation of the App Store's rules
Apple requires apps to use its in-app purchase system in order to be featured in the App Store, and it takes a 30% commission from downloads, in-app purchases, and subscriptions. After having their most well-known game, Fortnite, removed from the App Store for violating the 30% rule by accepting direct in-game payments, Epic Games filed a lawsuit against Apple for engaging in monopolistic acts. On September 10, Federal Judge Yvonne Gonzalez Rogers issued her decision, which was entirely favorable to Apple.
There's also speculation of Apple mandating any cryptocurrency apps that provide NFTs (paid digital content) either make the items available to customers of the App Store as in-app purchases or do away with the functionality entirely.
Coinbase wallet and other crypto wallets would need to avoid an NFT sale feature from their iOS apps to be allowed on the Apple store.
Cryptocurrency exchanges crackdown
Apple is also cracking down on cryptocurrency exchanges with the new app store rules. They require the crypto exchanges to have "enough licenses and authorization to provide a cryptocurrency exchange" in all regions they operate in. Apple now has the authority to ban a cryptocurrency exchange from a particular country's Software Store if it believes the app to be against local laws.