Miami Mayor Reveals Plans to Attract Chinese Bitcoin Miners Looking for Crypto-Friendly Pastures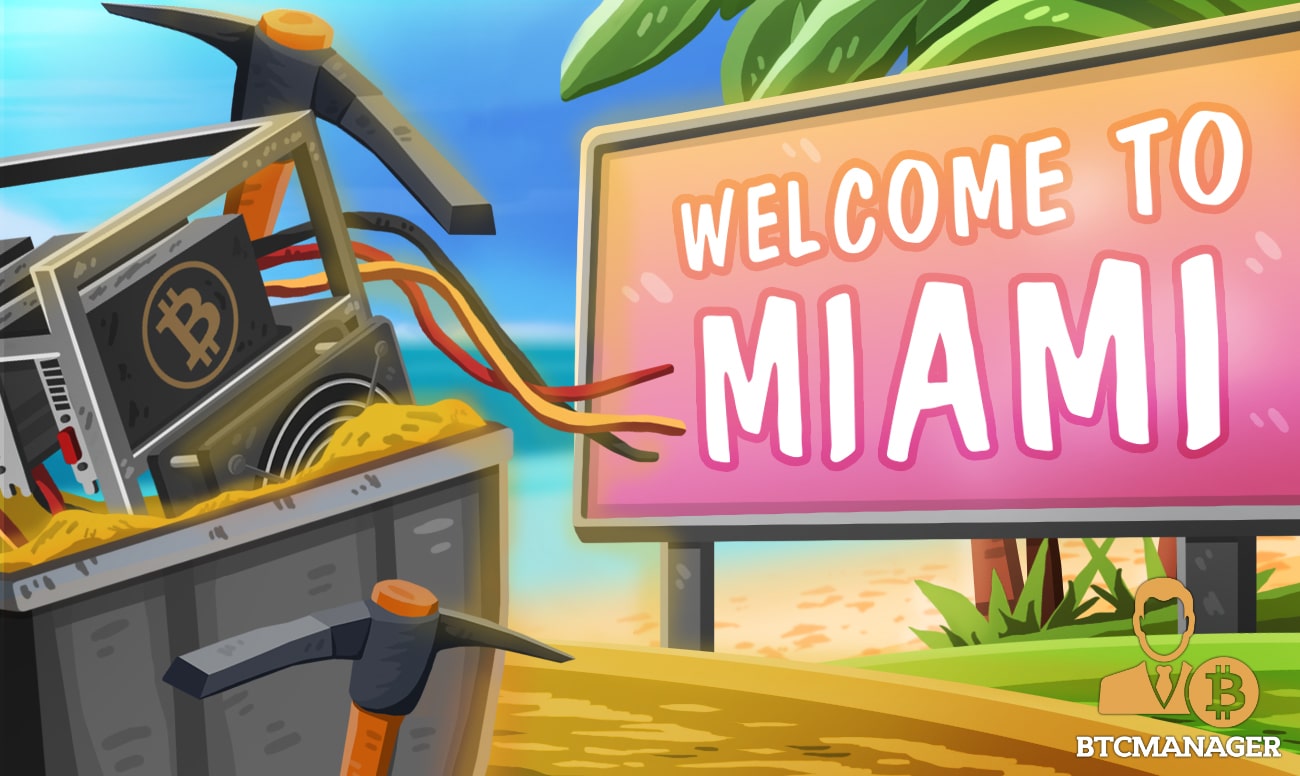 Bitcoin miners who have been evicted from China as a result of the new crackdown could soon be able to find a home in Miami, Florida. Francis Suarez, the city's mayor, recently revealed that he is working to reduce electricity costs in order to draw in more crypto miners to the region.
Attracting Bitcoin Miners to Miami
Speaking at an interview with CNBC, Suarez announced his plans to leverage the china crackdown to boost Miami's economy. While Suarez told CNBC he has not personally received any calls from Chinese miners, the mayor is attempting to reintroduce the city to this mining diaspora by touting the city's virtually limitless supply of inexpensive nuclear energy.
"We want to make sure that our city has an opportunity to compete," he said. "We're talking to a lot of companies and just telling them, 'Hey, we want you to be here."
Given that miners are primarily concerned with reasonable electricity and regulatory compliance, Mayor Suarez, one of the most crypto-friendly mayors in the United States, is making these bold claims about the cost of doing business in Miami.
Suarez has been a cryptocurrency advocate for years, but he decided to invest in Bitcoin and Ethereum after the federal government passed a $1.9 trillion American rescue plan, because he "realized that what was inevitable – and already happening – is inflation."
He underlined the city's reliance on nuclear energy as a clean, affordable source of energy. Nuclear energy is the state of Florida's second-largest source of electricity, behind natural gas. Suarez is already in discussions with Florida Power & Light Company about how to significantly reduce energy prices.
"We understand how important this is…miners want to get to a certain kilowatt price per hour. And so we're working with them on that," Suarez told CNBC.
Additionally, the mayor is exploring a variety of other initiatives, such as enterprise zones dedicated to crypto mining. Enterprise zones are locations where businesses are granted tax rebates, infrastructure advantages, and streamlined regulations in the belief that these incentives will drive investment and create new jobs.
Why Chinese Miners?
For years, the majority of the Bitcoin hash rate came from the world's most populous nation. China has dominated the market due to its low-cost energy, accounting for more than 60% of mining. However, the country has also demonstrated a strident anti-industry stance, which has intensified in recent months.
Bitcoin has been formally prohibited in China for nearly a decade; however, officials took it a step further in May. Certain regions began prohibiting Bitcoin mining, prompting miners to seek alternatives.