Microstrategy maintains support for Bitcoin amidst "selling" speculations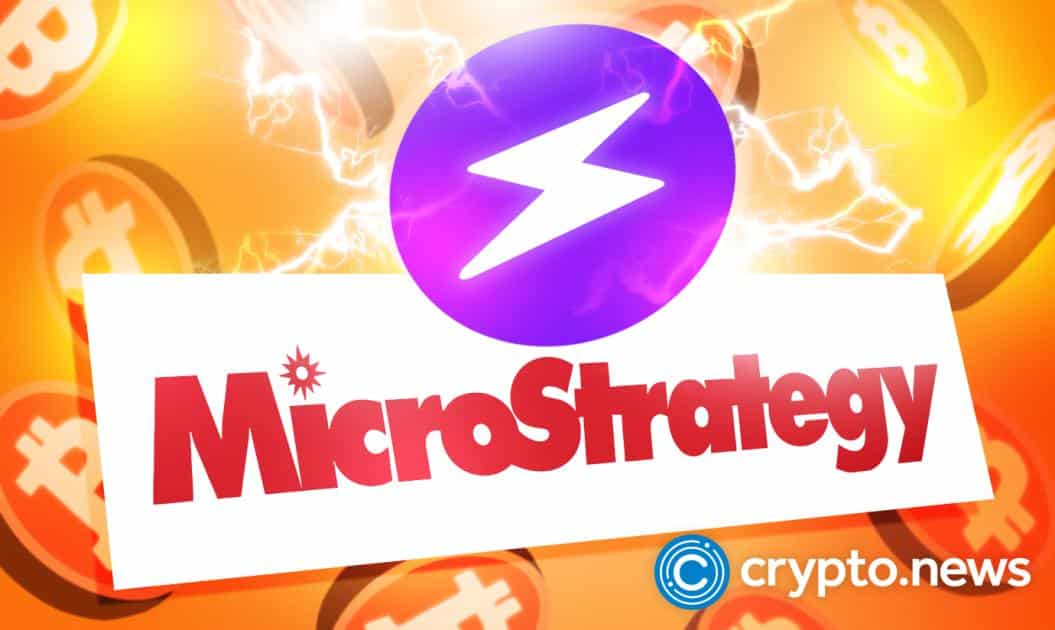 A recent crypto update on Twitter has drawn attention to the possibility of Microstrategy selling its BTC reserves. Despite current market conditions and the state of Microstrategy's accounts, Saylor continues to proclaim his faith in Crypto.
Saylor might be selling soon – Twitter crypto analyst
Neck deep in debt amidst the dwindling crypto markets, all indicators indicate an imminent sale by Microstrategy. This morning, a crypto-oriented Twitter account released a thread saying that Microstrategy, a renowned analytics and business intelligence platform, "will be forced to sell".
As you may recall, in an interview by Natalie Brunell of Coin Stories last year July, Michael Saylor, co-founder and CEO of Microstrategy at the time, claimed that no matter how low bitcoin's price falls, he will not be forced to sell any tokens, whether his personal ones or those belonging to the company he runs. Although Saylor has kept his word to date, analysis has shown that recent market developments might force the tech firm to sell massively.
According to a Twitter user with the name degentrading, with Microstrategy's huge debt and the decline in the price of Bitcoin, the firm may have to sell some of its cryptocurrency to stay afloat.
Microstrategy maintains its stance on Crypto
Amidst these rumours and speculations, Saylor has maintained a positive front as he continues to root for Bitcoin. Two days ago, in a tweet accompanied by a video tagged "Bitcoin is Hope", Saylor said, "The prices may gyrate, the players may change, but the song remains the same. #Bitcoin".
Despite the dwindling markets, Microstrategy continues to support and acquire Bitcoin. In its most recent earnings report, Microstrategy disclosed that it had furthered its commitment to its bitcoin strategy, by acquiring approximately 301 additional bitcoins in the past quarter. The platform claims it is still the world's largest publicly traded corporate owner of bitcoin, with total holdings of 130,000 bitcoins.
In his report, Andrew Kang, Chief Financial Officer at MicroStrategy, has said:
"We incurred a minimal bitcoin impairment charge as bitcoin prices were stable during the third quarter, and were encouraged by FASB's recent announcement of its support for fair value accounting for bitcoin. If finally adopted and implemented, we believe fair value accounting will improve upon the current, unfavorable intangible accounting treatment applicable to bitcoin holdings and will promote additional institutional adoption of bitcoin as an asset class."
The Background Story
In June last year, Nasdaq-listed MicroStrategy raised about $400 million via senior secured notes, a type of debt offering, and used the net proceeds of the offering to buy more bitcoin. The firm also shuttered all the BTC it had at the time into a separate entity called Macrostrategy.
Rather than manage his loans, Michael Saylor acquired more debt in his unrelenting pursuit of Bitcoin. As degentrading put it, "Instead of stopping with the bond issuance where as long as he manages to service the coupon, he will be fine. Saylor went ahead and took on EVEN MORE LEVERAGE….backed by…BTC"
On the 31st of March this year, MacroStrategy, the new wholly-owned subsidiary of MicroStrategy Inc, raised about $205 million via an interest-only term loan due 2025. The loan was offered by the crypto-friendly bank Silvergate Capital. The Michael Saylor-led enterprise software company used the net proceeds from the loan to acquire additional bitcoins, raising its total bitcoin holding to around $5.9 billion according to the prices at the time.
Macrostrategy's Silvergate loan came with collateral terms of 50% LTV, implying that the firm has to start "topping up collateral" for the loan as soon as prices reach $22,500. At 50% LTV, he had to maintain a collate value of 410M. "With this Silvergate loan, Macrostrategy has to top up BTC as prices fall continuously. The problem is that the additional collateral is also falling in value – leading to a double whammy" degentrading tweeted.
Since the FTX crisis began, Bitcoin price has continued to fall, reducing the value of Saylor's stocks and increasing pressure from his debt. However, Microstrategy will not be totally liquidated until Bitcoin falls below $3,153. Interestingly, degentrading has also revealed that Microstrategy is not alone in the loan haze, as Silvergate has lent a total of 1.5bn to several other crypto projects. "This means that right now, there are over 3bn of BTC at current spot prices at risk. Every move lower, requires further top up. There's not just 1 Saylor…there's 7.5 Saylors here degening",. the Twitter account wrote.